Sri Sukta Sadhana Immersion – Stage 2
with Pandit Rajmani Tigunait, PhD
February 8–22, 2024
Register Today
This is a rare opportunity to deepen your practice and connection with the living tradition of Himalayan Masters by infusing your mind and heart with the stability, peace, and inner illumination that fills this sacred space. The Sri Vidya Shrine in Khajuraho resonates with the gift of love and inner peace offered by the masters of the Himalayan Tradition–step back from the modern, fast-paced chaotic world to take in a life changing experience that will help you find lasting fulfillment.
Excursion Overview
The Sri Sukta Sadhana Stage 2 is an advanced practice. The intensity and the power of the practice accelerates when we align it with the forces of time and place. Beginning on a new moon and keeping the Sri Vidya Shrine at the epicenter, we take the practice to a totally different level. Put briefly, Sri Sukta Stage 2 is meant to create apurva, a new reality, a field of shakti strong enough to override unwanted and self-defeating dark forces trying to rule our inner and outer worlds. With these kinds of practices, we become a light to ourselves and a light to others.
Key Highlights:
To implement tapas, we'll maintain an environment befitting the stature of this practice. Panditji will assess the unique needs of each of you and fine tune the practice accordingly
The fully consecrated space of the Sri Vidya shrine and the vibrant space that pervades the entire campus will ensure that your course of Sri Vidya practice is nurtured by the principle of Ishvara pranidhana
To comply with the principle of svadhyaya, this practice is accompanied by an 8-part study track (topic to be announced)
The practice will begin and conclude with a special havan, led by Panditji
and much more...
Intensive practice of Sri Sukta recitation in the extraordinary space of the Sri Vidya Shrine and the vibrant sacred space of the Himalayan Institute Khajuraho campus and surrounding area
Practice under the guidance of Pandit Rajmani Tigunait, and as part of a group of committed, like-minded sadhakas who have all undertaken the prerequisites
The dates for this 12-day practice are intentionally selected to coincide with an auspicious window of time, beginning on the new moon
Enhance your Sri Sukta recitation through your personal meditation practice in the Sri Vidya Shrine
8-part lecture series with Pandit Rajmani Tigunait (topics to be announced)
Guided practices with HI Faculty specifically designed to enhance pranic awareness to support the Sri Sukta recitation intensive
Daily group recitation of Sri Sukta
Program Format & Disciplines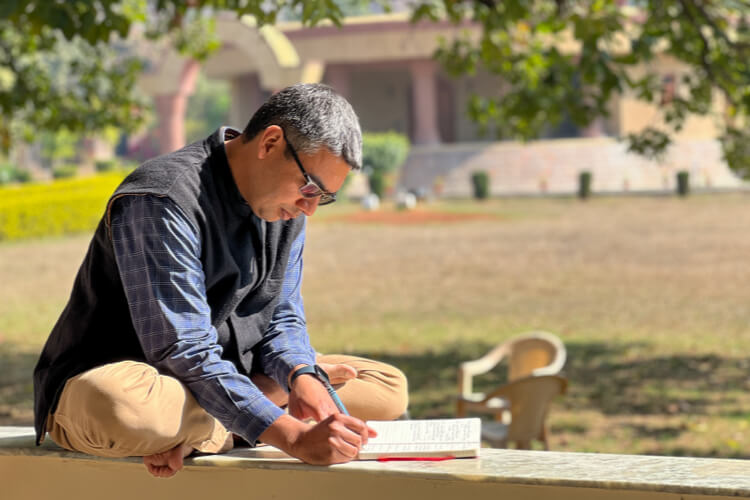 The nucleus of this practice is the recitation of Sri Sukta 800 times in 11 days (beginning on February 9th 2022), concluding with a special havan of 80 recitations on the 12th day (February 21st 2022)
Your daily practice of Sri Sukta will be 72 or 73 recitations, broken into 2 or 3 sessions per day. You will do most of your recitation individually in your room, supplemented by a daily group recitation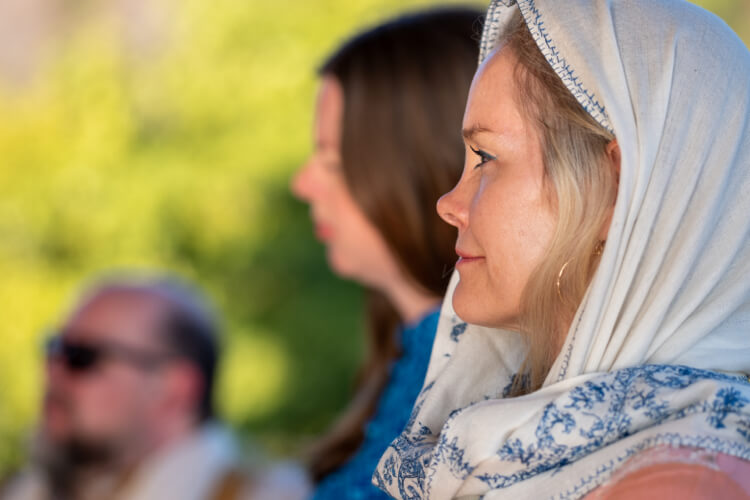 Silence hours will be maintained during key practice times, and from 9pm to 8am
To maintain the focus and integrity of the practice, participants are asked to minimize outside distractions, including remote work responsibilities and leaving campus for the duration of the program
There will be limited internet WiFi hours to maintain inward awareness
Itinerary
February 8—22, 2024
February 8

Arrive to HI Khajuraho for evening Orientation.

February 9

Practice begins today; opening havan in the afternoon.

February 21

Practice concludes with havan.

February 22

Closing session in the morning with departure after lunch.
Prerequisites
The Sri Sukta Sadhana Immersion – Stage 2 has firm prerequisites to attend.
Prior participation in a Sri Sukta Sadhana Immersion Stage 1 is a firm prerequisite for this program
All participants must be proficient in Sri Sukta recitation from memory, have taken the Sri Sukta course, and have read the Sri Sukta book
Complete the Prerequisites – Sri Sukta Course and Sri Sukta Sadhana Immersion - Stage 1 are being offered in May. Complete the course and Stage 1 practice to qualify for this advanced Stage 2 practice in Khajuraho.
About Himalayan Institute Khajuraho, Accommodations & Logistics
Himalayan Institute Khajuraho
The Institute's 30-acre campus in Khajuraho, a stronghold of tantric practices and UNESCO World Heritage Site, is the ideal setting for practice. Surrounded by hills and forest preserves, it is blessed with natural beauty and tranquility. Here you will experience heaven on earth. The Sri Vidya Shrine awaits you in this idyllic setting.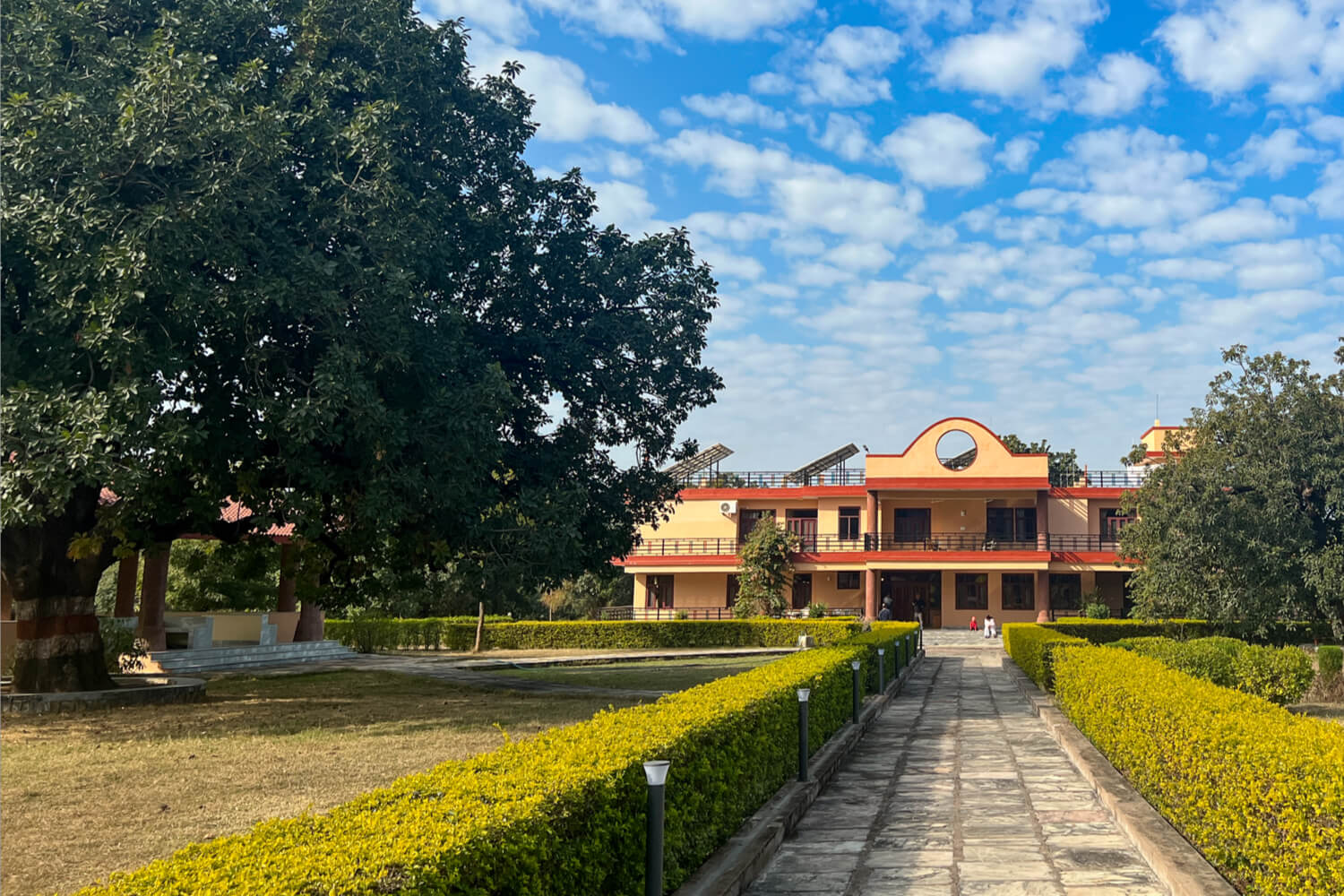 Accommodations
Due to the unique nature of this program, and the fact that you will be doing most of your recitations in your room, we are recommending practitioners stay in a private room. Only a limited number of shared rooms are available for couples or practitioners who mutually select each other as a roommate
Logistics
All participants should arrive to Khajuraho by February 8th; if you arrive on February 8th, transfer from the airport is included in your registration fee. If you arrive/depart outside of the group airport arrival, there will be an airport pickup fee
Participants may conclude their program and depart campus on Feb 22nd. Personal retreat extensions may be available through Feb 27th, by reservation
Excursion Leaders & Faculty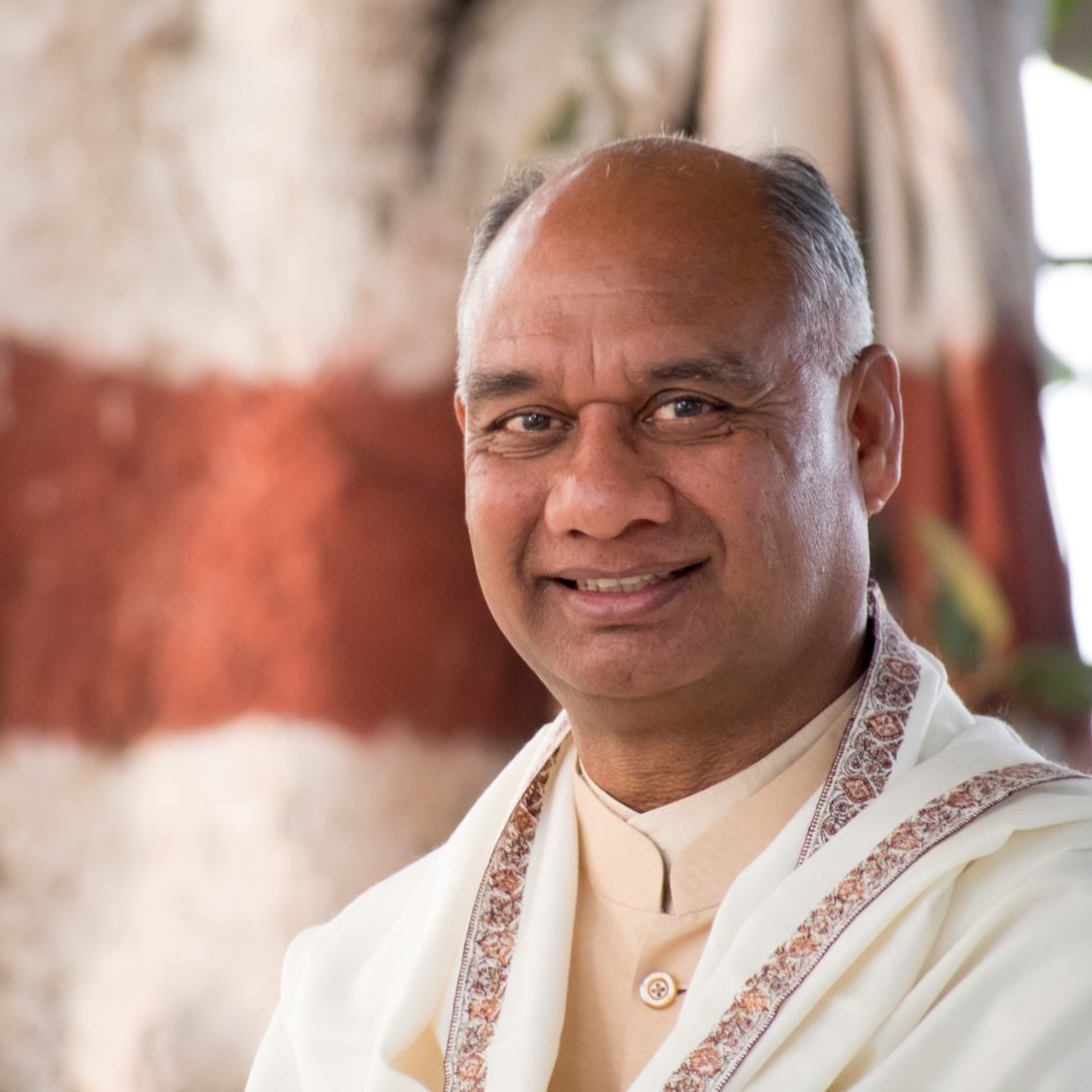 About Pandit Rajmani Tigunait, PhD
Spiritual head of the Himalayan Institute, Pandit Tigunait is the successor of Swami Rama of the Himalayas. Lecturing and teaching worldwide for more than a quarter of a century, he is the author of fourteen books, including his autobiography Touched by Fire: The Ongoing Journey of a Spiritual Seeker, the bestselling At the Eleventh Hour: The Biography of Swami Rama of the Himalayas and a regular contributor to YogaInternational.com.
Pandit Tigunait holds two doctorates: one in Sanskrit from the University of Allahabad in India, and another in Oriental Studies from the University of Pennsylvania. Family tradition gave Pandit Tigunait access to a vast range of spiritual wisdom preserved in both the written and oral traditions. Before meeting his master, Pandit Tigunait studied Sanskrit, the language of the ancient scriptures of India, as well as the languages of the Buddhist, Jaina, and Zorastrian traditions. In 1976, Swami Rama ordained Pandit Tigunait into the 5,000-year-old lineage of the Himalayan Masters.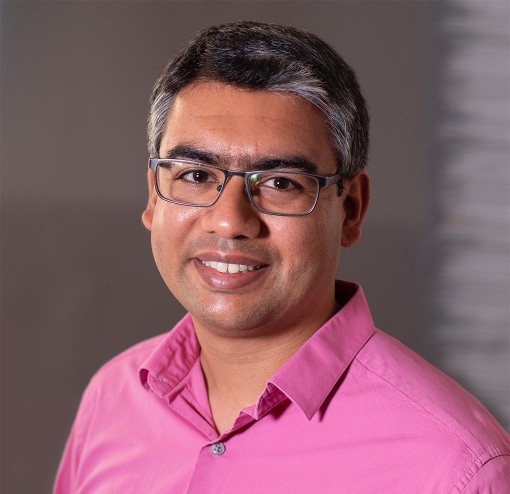 Ishan Tigunait—Faculty
Ishan serves as Executive Director of the Himalayan Institute and has been a driving force for the Institute's humanitarian projects in Africa and mission programs in India over the past decade. Ishan's passion is sharing modern reflections on the ancient wisdom of the yogic and tantric traditions. As a Himalayan Institute faculty member, he is a lead teacher for the Institute's Vishoka Meditation and teacher training offerings, as well as annual pilgrimages to India and the Himalayas.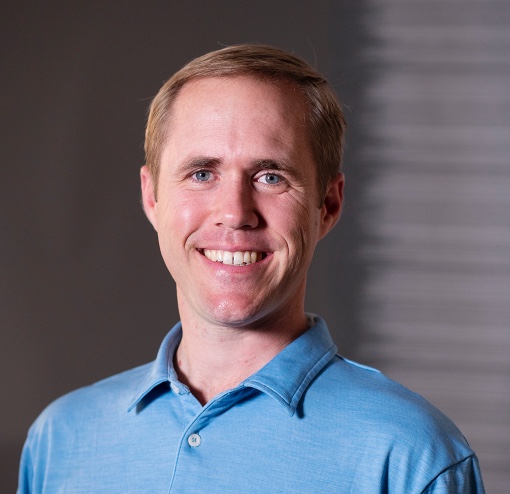 Ransom Hare—Excursion Leader and Faculty
Ransom has been actively involved in Himalayan Institute excursions and since 2012, leading groups across India and the Himalayas. He has a passion for exploring sacred spaces and learning how they can be a catalyst for deep transformation. For over 15 years Ransom has been practicing and studying Yoga with the Himalayan Institute, and in 2018 completed his 500 hour teacher training. He also has a degree in Organizational management from UNC Charlotte.
Alat Shanti Tigunait, Excursion Leader
Alat has been actively involved in the Himalayan Institute's humanitarian and excursion activities since 2012 and is currently serving as the director of Spiritual Excursions. Her passion for helping others attain their highest potential has fueled her work in connecting spiritual seekers to the sacred spaces of the Himalayan Tradition and her involvement in the Institute's rural empowerment activities in India and Cameroon, West Africa.
Registration
Registration Information:
Pricing:
$2,299 – $3,299 depending on accommodation choices. More details will be provided when registration opens.
Priority Pre-Registration:
Registration will open on April 19, 2023. Please join our Priority Pre-Registration list and you will be invited to register two days early.
Click Here
For more information: