Immerse yourself in one of the most biodiverse places on earth for this yoga and hiking wellness retreat.
We'll practice gentle yoga, relaxation, and meditation techniques to renew body and mind, and create the space to be nurtured and revitalized by the abundance of life residing in this area. We'll hike through rich forests, along beautiful streams, and past waterfalls. Our home base for this excursion is Camp Atagahi. Named after the healing waters of a mythical lake in the region, we'll "glamp" at this private camp for three nights, and return home feeling replenished and full of life.
Excursion Overview
Nourishment is at the heart of this program. Our yoga and meditation practices for this excursion are specifically designed with rest and healing in mind. With space created away from our busy day-to-day lives, learn to let go of the things that don't serve you, and fill your body and mind with an uplifting energetic awareness that can serve you in all aspects of your life. Discover how to infuse the energy from these practices into your hiking experience through Great Smoky National Park, and connect deeply with the life around you. Furthermore, the homelike quality of Camp Atagahi and the conscious community atmosphere will continually support your path to nurturance inside and out. In summary, this program is about an experience of total well-being.
What's Included:
Two expert local guides with extensive knowledge of the Great Smoky Mountains
One passionate and enthusiastic Himalayan Institute teacher and excursion leader
Guided yoga and meditation practices specifically designed for this excursion
Four days hiking through magnificent Smoky Mountain forests
Three extraordinary nights at camp Atagahi's charming property
Branded Himalayan Institute Excursions merchandise
Continuous education on the history and habitat that make the Smokies so unique
Thoughtfully prepared vegetarian meals from lunch on day one through lunch on day four.
Early morning tea and coffee, and afternoon tea and coffee with snacks
A like-minded and intentional community experience that fosters meaningful relationships
Transportation to all destinations visited on our itinerary
Yoga
Yoga practice will be comprised of breath-coordinated movement, guided meditation with an emphasis on breath awareness, and systematic relaxation. The combined result of these practices will be a refined experience of prana shakti, that which nurtures, nourishes, and supports us on every level. Through breath awareness, we'll cultivate a tangible experience of prana and learn how that experience can guide us in our daily lives and enhance our total well-being.
Hiking
Hiking in the Great Smoky Mountains is accessible to a broad audience. Our hikes are intended to energize our bodies and complement our yoga practice. Hiking through the Smokies in early May will present us with forests bursting to life, swift flowing rivers, and beautiful waterfalls. As we hike, our expert guides will educate us on the numerous different flora and fauna that we encounter on the trails. Needless to say, springtime in these mountains will delight the senses and leave you feeling fully alive!
Camp Atagahi
Atagahi is the Native American name of a mythical lake in this region where animals went to drink healing waters, and could only be accessed by humans pure of heart. Nestled between two mountainsides, Atagahi is highlighted by its rhododendron plants and a brook flowing through the property. Followed by evening bonfires, you'll cozy up in your sleeping bag, and fall asleep to the soothing sounds of the forest. After three nights here, you will find this camp lives up to its folklore name. (See FAQ's for more details).
Community
At the heart of this excursion is a small community of like-minded individuals. Each determined to grow and heal in their own unique way, we'll practice yoga together, hike together, enjoy meals together, and share many laughs and stories. While there will certainly be ample time for personal space and practice, it's the conscious community connection and opportunity to cultivate meaningful relationships that adds so much value to a trip like this.
Day 1

Meet at Sugarlands visitor center in Gatlinburg, TN by 10am. Get oriented with an introduction from our staff and an educational walk through of the visitor center. Afterwards, drive to the trailhead and begin our hike to Andrew's Bald. Upon reaching our destination, enjoy your first guided yoga and meditation practice in scenic meadows overlooking the beautiful Smoky Mountain Range. Return to our van and arrive at Camp Atagahi to make yourself at home. Following dinner, cozy up to a campfire, and then settle into your sleeping bag while you fall asleep to the songs of the forest.

Day 2

Wake up to a cup of freshly roasted coffee or brewed tea, and begin the day with a morning yoga class. After breakfast, we'll make our packed lunches and head for the trails. We'll enjoy a scenic walk along Porter's Creek trail and learn about the unique history of that area. After lunch at Fern Branch Falls and a hike back to our van, we'll return to camp for a relaxing and contemplative afternoon at camp, supported by a guided yoga and meditation practice. Following dinner, we'll enjoy a bonfire and a restful night sleep.

Day 3

Wake up to the same routine as the day before. After breakfast we'll head out for our most challenging hike: The Gabes Mountain trail to Maddron Bald trail. This trail is a guide favorite as the trail meanders through a quiet forest and over log bridges that cross clear, rocky streams and past old home sites. After passing through rhododendron tunnels, the trail passes by the secluded Hen Wallow Falls. The trail continues along the ridge line passing through old growth forest before descending past an old cabin built in the 1800's. Return to camp for a restorative yoga practice and feeling a sense of accomplishment. Enjoy dinner, and bonfire, and a good night sleep.

Day 4

Soak in all the beauty and nourishment during our final morning at Camp Atagahi. After a complete yoga class, we'll have breakfast and make our lunches for the day. Following a short drive, we'll stroll leisurely along the trails, digesting our new friendships and experiences, and preparing to venture back into the world feeling renewed. At approximately noon, we will return to Sugarlands visitor center to say our goodbyes.

*Schedule subject to change
**Additional yoga and meditation will be included during our hikes as time and space permit.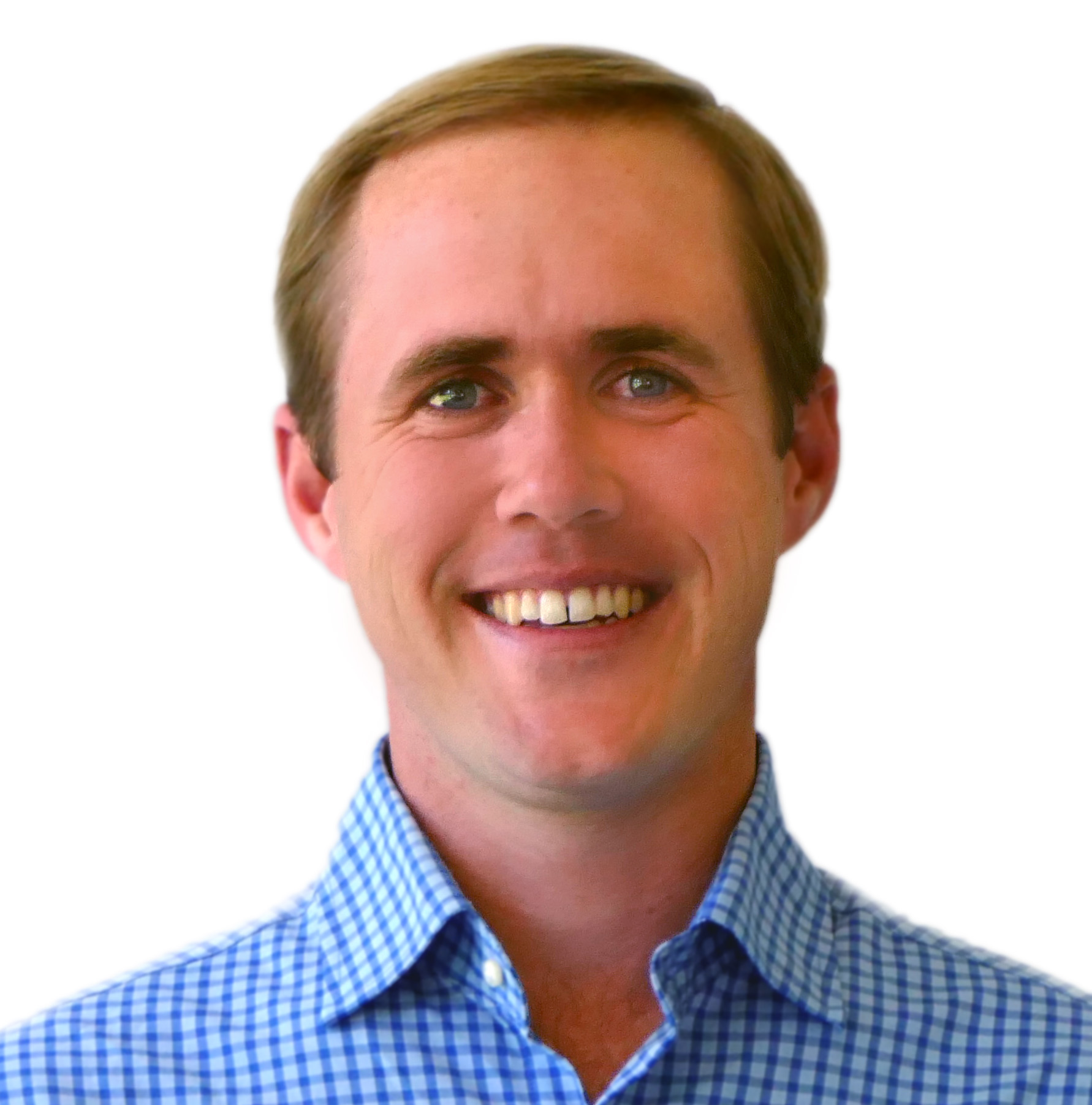 Ransom Hare
Ransom has been actively involved in the Himalayan Institute's Humanitarian and Excursion activities in India, Mexico and Cameroon for over seven years. Since 2012, he has been part of the Excursion team leading groups to Allahabad, Khajuraho, and various sacred sites in the Himalayas including Dharamshala, Manali, Har Ki Doon, Gangotri and Tungnath, in India and to Cameroon, West Africa. He has a passion for exploring sacred spaces and learning how they be a catalyst for deep transformation.
Ransom has been developing his yoga practice and studying with the Himalayan Institute since 2008. He completed his 500 hour teacher training certification in 2018 and currently serves as a faculty member contributing to the Himalayan Institute. He is also a certified Wilderness First Responder.
Registration
Registration

Information:
Dates: May 3–6, 2020
Deposit: $500
Early Registration
$1,545
Closes February 5, 2020
Regular Registration
$1,695
Closes March 15, 2020
For more information or to make a balance payment:
Two Ways to Register:
Online
Register online by completing the registration form below and make your payment (deposit or full) in order to save your space.
Register Online
By Mail
Download the Tour Participant Agreement ("TPA"). Print, read, complete, sign. Mail your signed TPA with deposit or full payment.
Download TPA
If mailing an application, send to:
Himalayan Institute Spiritual Excursions
Attn: Alat Shanti Tigunait
952 Bethany Turnpike
Honesdale, PA 18431 USA
Registration
*New dates to be announced*
We are currently working out new dates for this excursion.
For more information:
Registration Notification
Please click below to receive priority registration notification.
Frequently Asked Questions