Explore the grandeur of Yosemite National Park on this purpose-driven yoga and backpacking adventure.
Hike through meadows in the high country to camp along lakes and rivers, summit a mountain with 360 degree views and descend into the valley beside the famous Yosemite Falls. Discover the power of practicing yoga in such an extraordinary space with a conscious community of like-minded individuals, and connect with yourself and Yosemite in a way that will provide lasting fulfillment.
Excursion Overview
Discovery is at the heart of this program. With our yoga practice, we'll discover how to reconnect with ourselves in a meaningful way. Through our hikes, we'll discover the hidden essence that makes Yosemite so magical. Through our purpose-driven community, we'll discover how a like-minded group setting can enhance our individual experience. Through the combination of all our experiences, we'll discover what inspired us towards this journey, and how the lessons we learn along the way can lead us to live our best life.
What's Included:
An enthusiastic Himalayan Institute teacher and excursion leader
Two expert guides with an extensive knowledge of Yosemite National Park
Guided yoga and meditation practices tailored to this excursion
A diverse range of views and landscapes over 6 days of backpacking through Yosemite
Gear: single or shared tent, sleeping bag, pad, backpack, trekking poles
Continuous education on the history and habitat of Yosemite National Park
A like-minded community with a desire for purpose-driven adventure
Thoughtfully created vegetarian meals including 4 breakfasts, 4 lunches, 4 dinners
Himalayan Institute Excursions branded merchandise
Yoga
Experience the profound impact that yoga practice can have in a majestic setting like Yosemite National Park. Breath-coordinated movement will integrate balance and stability into our bodies to support the demands of our hikes, while guided meditations will allow your mind and body to find stillness, and connect deeply to the extraordinary space within and without.
Hiking
There's no better way to experience Yosemite National Park than hiking through the back country. This excursion is designed to ease us into the hiking experience and take us to some of the most scenic spots in the park. We'll move through beautiful meadows and evergreen forests, along alpine lakes and flowing rivers, and we'll summit Mount Hoffman, the geographical center of Yosemite with 360 degree views of the park. After six days of hiking, you'll leave Yosemite with a complete experience of the park.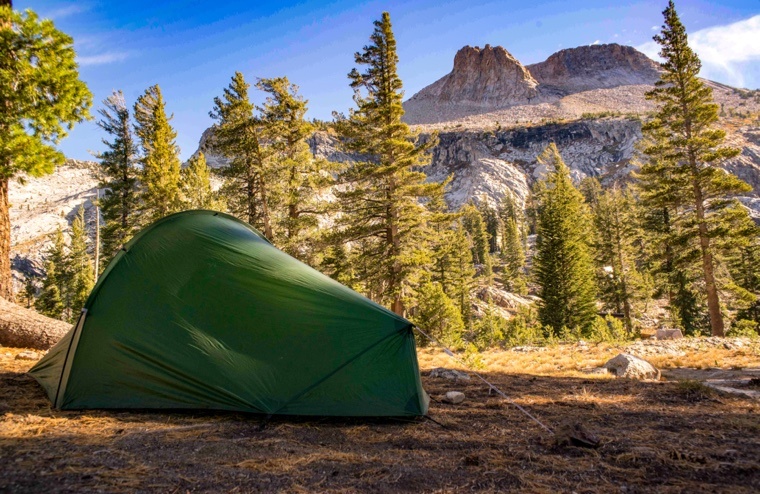 Camping
Enjoy camping at four extraordinary destinations within the park. The first two nights we'll camp above 9,000 feet along an alpine lake at the base of Mount Hoffman. The third night we'll camp directly across from the iconic Half-dome, followed by a night next to Yosemite Creek just above Yosemite Falls, and finally we'll descend into the valley to spend our final night in a forest beneath the towering granite walls that make Yosemite Valley so legendary.
Community
At the heart of this excursion is a small community of like-minded individuals, each on their own purpose-driven adventure to explore and discover. With a maximum group size of 12 participants, our journey will foster meaningful relationships through group yoga practice, shared meals, hiking together, pitching campsites together, and sharing in all the extraordinary and challenging experiences that a trip like this will offer.
Day 1

Mileage: 3.3 miles
Meet in the front country at the Curry Village parking lot to get set up with your backpacking gear and an orientation to the Park. Afterwards, catch the morning shuttle to the trailhead near Tuolumne Meadows. Enjoy rugged wilderness vistas at Tenaya Lake (8,150′) and a short warm-up before a moderate 3.3 mile hike to May Lake at 9,329′. After setting up camp along the shore of this alpine lake, we'll have our first yoga and meditation practice. After a delicious dinner prepared by our guides we will enjoy a magical sunset on the bluffs above the lake.

Day 2

Mileage: 4 miles
Start the morning with a yoga practice. After breakfast, embark on a 2 mile, 1,500 foot climb to the peak of Mount Hoffman (without full backpacks). Reaching the peak is worth the tough trek - it is the geographical center of the Yosemite National Park, and it provides a 360-degree perspective of the entire park. With incredible views of Half Dome, Cloud's Rest, the Clark Range, the Cathedral Range and Tuolumne's High Country, and of the park's northern borders it is easy to understand why this huge exfoliating mountain was John Muir's favorite view and an incredible space for a guided meditation practice. After you have had your fill of the overwhelming views from the peak, backtrack down the trail to May Lake. The evening will consist of gentle yoga and a guided relaxation capped off with a beautiful sunset.

Day 3

Mileage: 8 miles
After morning yoga practice and breakfast, we will hike downhill a total of 8 miles to the top of Snow Creek Falls (6,720′). Here we will set-up camp alongside a creek directly across from the sheer face of Half Dome. Enjoy a guided yoga and meditation practice, and some amazing views of Yosemite Valley and the surrounding mountain ranges.

Day 4

Mileage: 7 miles
Start the morning with a warm-up practice and hearty breakfast. Today, we will hike along the rim of the famous Yosemite Valley to a campsite above Yosemite Falls and along Yosemite Creek. Enjoy a guided yoga practice and take in an amazing sunset on the perch above the drop of Yosemite Falls.

Day 5

Mileage: 3.5 miles
After a guided practice and breakfast, we will descend to the Yosemite Valley via the 2.5-mile Yosemite Falls trail that descends alongside the famous Yosemite Falls. Return to the front country and set-up camp in the Backpackers Camp and spend the final afternoon exploring and enjoying the famous Yosemite Valley. Showers are available in nearby Curry Village.

Day 6

Departure
A final morning of practice and exploration including the Valley's secret Indian Caves. Departure by noon from Curry Village.

*Schedule subject to change
**Additional yoga and meditation will be included during our hikes as time and space permit.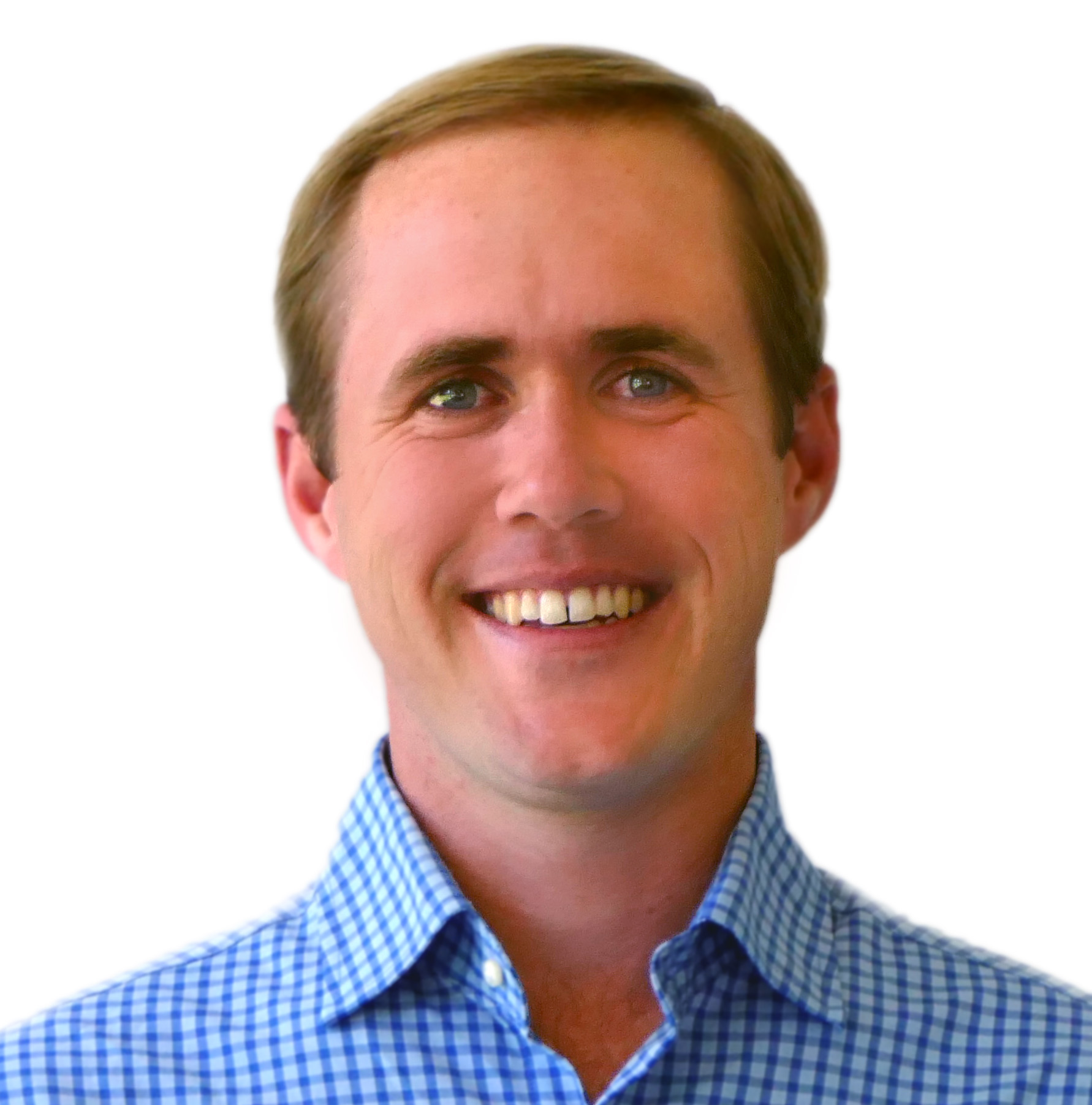 Ransom Hare
Ransom has been actively involved in the Himalayan Institute's Humanitarian and Excursion activities in India, Mexico and Cameroon for over seven years. Since 2012, he has been part of the Excursion team leading groups to Allahabad, Khajuraho, and various sacred sites in the Himalayas including Dharamshala, Manali, Har Ki Doon, Gangotri and Tungnath, in India and to Cameroon, West Africa. He has a passion for exploring sacred spaces and learning how they be a catalyst for deep transformation.
Ransom has been developing his yoga practice and studying with the Himalayan Institute since 2008. He completed his 500 hour teacher training certification in 2018 and currently serves as a faculty member contributing to the Himalayan Institute. He is also a certified Wilderness First Responder.
Registration
Registration

Information:
Dates: June 15–20, 2020
Deposit: $850
Early Registration
$2,295
Closes February 5, 2020
Regular Registration
$2,495
Closes March 25, 2020
For more information or to make a balance payment:
Two Ways to Register:
Online
Register online by completing the registration form below and make your payment (deposit or full) in order to save your space.
Register Online
By Mail
Download the Tour Participant Agreement ("TPA"). Print, read, complete, sign. Mail your signed TPA with deposit or full payment.
Download TPA
If mailing an application, send to:
Himalayan Institute Spiritual Excursions
Attn: Alat Shanti Tigunait
952 Bethany Turnpike
Honesdale, PA 18431 USA
Registration
*New dates to be announced*
We are currently working out new dates for this excursion.
For more information:
Registration Notification
Please click below to receive priority registration notification.