Enjoy a three night nature immersion in one of India's most prized National Parks and World Heritage site, Kaziranga. Aside from boasting the highest concentration of Indian Rhinos and Bengal tigers in the world, Kaziranga National Park is home to 35 major mammals and over 450 bird species. Bordered on the north by the Brahmaputra River and on the south by the Karbi Anglong hills of Assam, this 430 sq km park is a mixture of swamps, grasslands, deciduous and tropical semi-evergreen forests. If you enjoy being in nature, you will love this experience!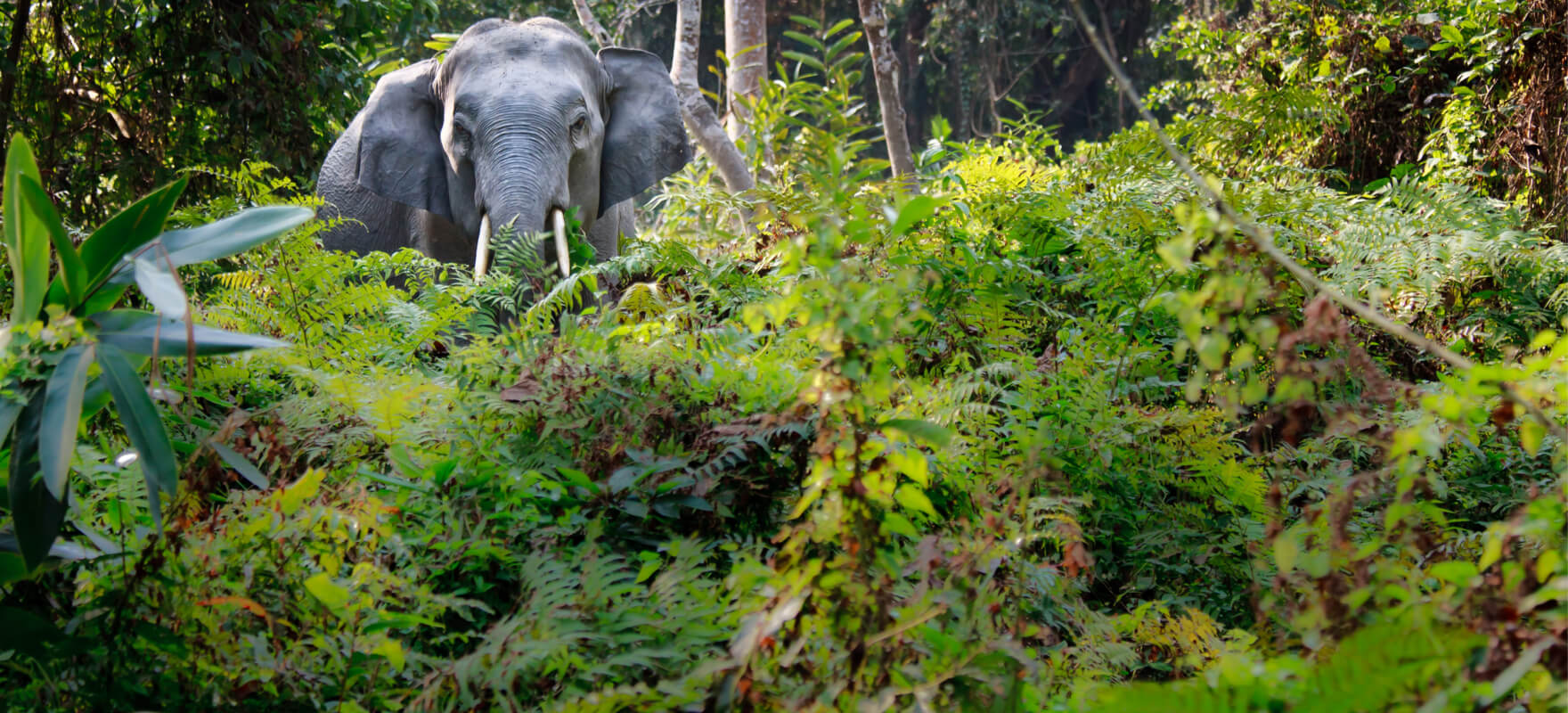 Excursion Highlights
Highlights Include:
3 Jeep safaris
1 elephant-back safari
Nature walks
Local tribal visit
Relaxation and local entertainment at our 4-star resort
Itinerary
March 13—16, 2024
Day 1 – March 13

Guwahati – Kaziranga National Park, 230 KM/ 5 hrs

Depart Guwahati hotel after breakfast and drive to Kaziranga. Arrive at Kaziranga lodge in the afternoon. Check-in and then enjoy free-time or a nature walk nearby. Overnight at lodge.

Day 2 – March 14

Kaziranga National Park

Rise early and drive a short distance to the central range of the park for an elephant back safari. The mahouts will steer the elephants close to where the rhinos are and also to other parts where you can see herds of Asiatic Water Buffalo, swamp deer, hog deer and in the midst of it all, if you are lucky you might even spot the tiger! Return to the lodge for breakfast. Mid-morning you have the option of visiting a tribal village. Return to the lodge for lunch before boarding four wheel drive open jeeps for a safari in the western range of the park. Return to the Lodge at dusk.

Day 3 – March 15

Kaziranga National Park

After an early breakfast depart on a jeep safari to the eastern range, the most secluded part of the part. It is virtually a paradise for bird watchers, with a variety of migratory and resident birds. It is also home to eagles, ducks, storks, cormorants and darters. Return to the lodge for lunch. In the afternoon, return to the central range for a jeep safari. Return to the lodge for dinner.

Day 4 – March 16

Kaziranga – Guwahati airport, 240 KM/ 5 hours

Drive to Guwahati to board your flight for onward journey.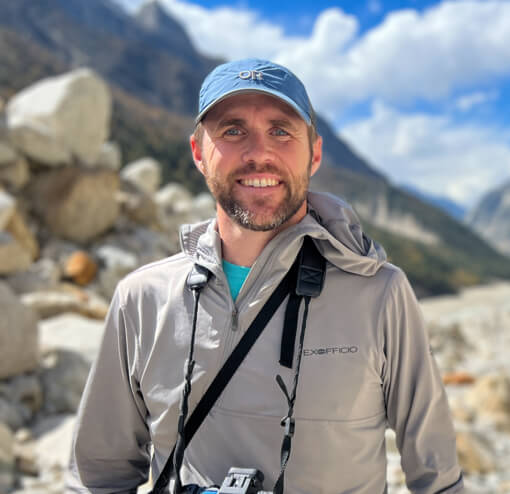 Ransom Hare
Ransom has been actively involved in the Himalayan Institute's Humanitarian and Excursion activities in India, Mexico, and Cameroon for over seven years. Since 2012, he has been part of the Excursion team leading groups to Allahabad, Khajuraho, and various sacred sites in the Himalayas including Dharamshala, Manali, Har Ki Doon, Gangotri, and Tungnath, in India and to Cameroon, West Africa. He has a passion for exploring sacred spaces and the outdoors and learning how they can be a catalyst for deep transformation.
Registration
Registration Information:
Early Registration: - Save $100
Shared–$999 | Single–$1,299
Early Registration ends June 16, 2023
Regular Registration:
Shared–$1,099 | Single–$1,399
Regular registration ends November 1, 2023
Late Registration:
Shared–$1,199 | Single–$1,499
Late registration ends December 15, 2023