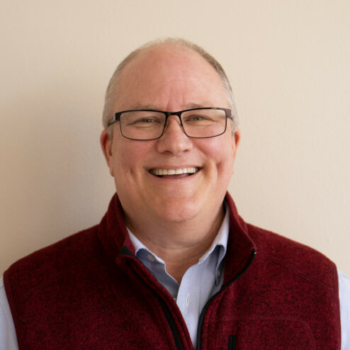 Brian Fulp
Brian Fulp, director of the Himalayan Institute's Retreat Center, has been a member of the Himalayan Institute since he was 14. In 1997, when he was 32, he moved to its 400-acre campus in Honesdale. His early responsibilities included developing the first HimalayanInstitute.org website.
After managing the Web Department for more than a decade, in 2008 he shifted to a newly created position as director of Local Operations. In 2014 he started his current position as the Retreat Center director, overseeing the campus at large.
The mission of the Institute is to inspire, educate, and empower all who wish to reach their full potential, and the team behind the Retreat Center has dedicated themselves to ensuring that the environment supports this mission. With a welcoming smile, Brian is the first to tell you that he's surrounded by an amazing team that creates the magic for a nurturing guest experience. Following the principle of conscious simplicity, Brian guides his team to continue to push the limits on providing a boutique experience for all who visit.
Representing the Institute at many levels, Brian's passion also extends to the surrounding community, where he has served in the past as a president of Honesdale Rotary, the chairman of the board for the Chamber of the Northern Poconos, and the chairman of Honesdale Roots & Rhythm Music & Arts Festival. Currently, he serves as a consultant to Honesdale High School's Interact Club, the junior version of Rotary.
The light in Brian's eyes shines when he talks about his wife and three children. He calls them the magic behind all he does.