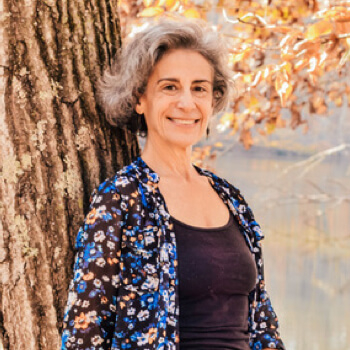 Diane Speer
With a lifelong inspiration to help others, Diane is wholeheartedly dedicated to sharing the healing and transformational benefits of Yoga and Mindfulness. She believes they are powerful paths to enhance health, discover life purpose, and cultivate authentic peace and joy. Diane infuses her teaching with equal parts of discipline and fun, while encouraging self-study and playful surrender. She invites students at every level to turn up ready for discovery, open to possibilities, and with a sense that with mindfulness in both body and spirit, anything is possible. Her unique programming designs shed light on interpreting and incorporating the nature of mindfulness practices for personal transformation and healing integrated with all other aspects of life.
Diane's workshops, retreats, and seminars incorporate evidence-based practices and integrative therapies such as Reiki, Yoga Therapy, Aromatherapy, self-inquiry, and meditation techniques. Her weaving of methods stimulates innate awareness and experiential knowledge while guiding participants to explore, discover, and progress within their own unique dispositions and capacities.
Diane holds the highest globally recognized yoga certifications and also has expertise in Trauma Sensitive Yoga, Yoga Therapy, Positive Psychology, Restorative Yoga, and Grief Aftercare. She has developed an integrative 200-hour certification course for yoga teachers and offers numerous CEU courses for healthcare professionals, business professionals, and educators, focusing on stress management. These courses emphasize adaptive gentle yoga, meditation, and self-care methods, providing valuable skills for use in their fields.
Diane's teaching methods are characterized by their integrative, holistic and compassionate approach, offering practical tools that empower individuals to achieve optimum well-being in their daily lives. She passionately believes in making integrative holistic practices and various levels of yoga accessible to everyone.