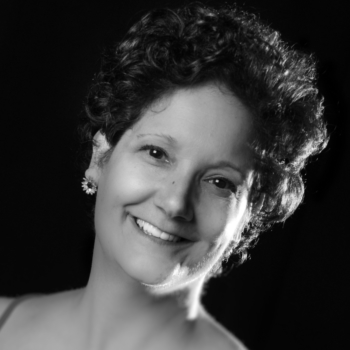 Joan E. Van Dyke
Ms. Van Dyke is an Associate Professor of Dance in the Department of Theater and Dance, and affiliate faculty for Women's and Gender Studies at Indiana University of Pennsylvania. She holds an M.S. in ballet from Indiana University, Bloomington and an M.F.A. in dance from Arizona State University. During her tenure at IUP, she has choreographed 50 main stage productions for the Department of Theater and Dance, IUP Dance Theater and the Department of Music. Ms. Van Dyke was selected for the Distinguished Faculty award in the Creative Arts at Indiana University of Pennsylvania
Ms. Van Dyke was appointed to the faculty of the former Pennsylvania Governor's School for the Arts from 2001 – 2007 where she served as ballet master.  She is the founder and director of "Forest Dancing," an intensive summer dance camp, and serves as resident choreographer for IUP Dance Theater. Ms. Van Dyke has choreographed productions for the Pennsylvania Governor's School for the Arts and Squonk Opera's production of "Indiana, the Opera."  She served as the choreographer for the Unseam'd Shakespeare Company's Production of "Macbeth 3." She has served as Vice President of Dance for the Pennsylvania State Association of Health, Physical Education, Recreation and Dance and is a member of the International Dance Association "Corps de Ballet." Ms. Van Dyke was awarded Outstanding Professional of the Year in 2006 & 2009 and University Dance Teacher of the Year award for the Eastern District for Health, Physical Education, Recreation and Dance in 2010.
In addition to her University faculty responsibilities, she presently serves as the Artistic Director and Director of Curriculum for Van Dyke and Company and the Mahoning Valley Ballet where she has choreographed, directed and produced 60 full-length classical and contemporary ballets for the company and school. 
Ms. Van Dyke studied Laban Theory and Pilates based exercise at the Laban Centre in London, England.  Professor Van Dyke's interests include Dance Research, Cast-Based Approach to Choreography, Kinesiology, Feminist Theory and Dance, and Somatics and Dance. She infuses her pedagogy with an eclectic, multi-disciplined approach. Ms. Van Dyke was an invited choreographer, lecturer, and educator in New York, Ohio, North Carolina, Rhode Island, Pennsylvania.and internationally in Croatia, Canada, Greece and France.