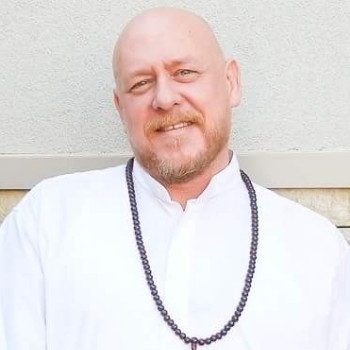 John Stockberger
John Stockberger is a musician, kundalini yogi, and meditation teacher. In his private healing practice he offers Inner Healer activation through authentic presence and touch, deep relaxation, intuitive guidance, connection to archetypal realms, guided meditation, chakra and polarity balancing, profound inner journeying, sound immersion, Healing Breath, physical, emotional, and energetic realignment and release.
John supports and guides his clients in moving toward wholeness, wellness, clarity, and health.
His work is informed by his own healing journey toward wholeness which has included studies in Shambhala Training (Heart of Warriorship and Sacred Path), Holotropic Breathwork with Grof Transpersonal Training, Healing Breath and Healer Training with Wahe Guru Kaur, Kundalini Yoga as Taught by Yogi Bhajan Teacher Training through IKYTA, Vipassana, Foundation for Shamanic Studies, Buddhist meditation, and traditional Shipibo Conibo healing in the Amazon rainforest of Peru.