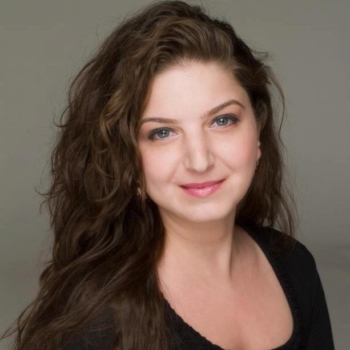 Julia Abramova
Founder of Jyoti Yoga & Healing MBA, C-IAYT, E-RYT 500, AWC, CSHP, Reiki Master
Jyoti Yoga & Healing is a holistic approach to yoga therapy that incorporates Yoga, Ayurveda, Sound and Energy healing practices.
As an executive, Julia always looked to find inner balance and peace. Thus began her yoga journey in 2007. Drawing upon a synthesis of Jivamukti and the Bihar schools of yoga, she became a certified yoga teacher in 2012.
Soon after beginning her yoga teaching career, Julia realized that there was a need to work with students on a more individual basis in order to help them find peace and balance within their bodies. This desire to help led to further studies in prenatal yoga, The Kaivalya Yoga Method, and Prema Yoga Therapeutics program.
Julia graduated from an advanced 300-hour training at Pure Yoga as well as established herself as a Certified Yoga Therapist (C-IAYT) through the International Association of Yoga Therapists.
Julia's passion for learning natural healing practices brought her to Kerala Ayurveda Academy, where she completed Ayurvedic Wellness Counselor program towards completion of their Ayurvedic Wellness Practitioner program.
Along with learning about the inner workings of the mind/body/spirit connection through Yoga and Ayurveda, she always had a strong connection with energy healing. She would go on to become a Reiki Master in the Usui lineage, and a certified Sound Healing Practitioner and Teacher through the Atma Buti Sound and Vibrational School.
Julia strongly believes that we are all capable of healing ourselves. Through her dedication to her students and a holistic approach Julia serves as a catalyst that ignites the healing fire within.