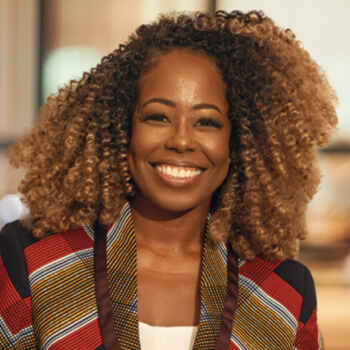 Tonya Baynes
Tonya Baynes is a dynamic and skilled life coach, workplace coach, facilitator, and entrepreneur. With over a decade of coaching experience, she is passionate about guiding individuals toward personal and professional success through targeted coaching and training programs.
Over the years, Tonya has helped individuals from diverse backgrounds and varying stages of life as a life coach. Specializing in values identification, increased self-awareness, and goal setting, she empowers clients to overcome obstacles while growing into their authentic selves. As a workplace coach, Tonya collaborates with organizations to create positive and productive cultures. Her direct work with teams and leadership has consistently augmented employee satisfaction and retention.
Tonya is a skilled, hands-on, and engaging facilitator. Through thoughtfully curated workshops, unique events, coaching exercises, and planning sessions, she brings people together to create a shared vision for success.
An entrepreneur, Tonya launched her own coaching and networking companies and founded a non-profit benefiting African women entrepreneurs. Her leadership, strategic partnerships, and exceptional customer service distinguish her as a respected business leader and a valuable asset to the personal and professional development community.