Year Long Meditation: Join the Practice, Change the World
Livestream with Ishan Tigunait
Wednesday, June 5th at 7:30 p.m. EDT
In a world full of unrest, fear, and doubt, we need to reconnect with our inner peace and luminosity now more than ever. What can we do to counteract these destructive forces and replace suffering with joy, anger with compassion, negativity with positivity, darkness with light? Year Long Meditation, a global group practice undertaken to heal and empower collective consciousness, answers this call.
In this 30-minute livestream led by Ishan Tigunait, learn how you can participate in Year Long Meditation from anywhere in the world. Ishan will explain how your contribution to a combined 1,000,008 hours of meditation will have a powerful ripple effect that reaches far beyond those around you. Learn about the role of sacred space in group practice, how you can experience the sacred in your own personal practice space, and how you can reinvest your practice in the service of the greater good.
A brief guided meditation will conclude the livestream, giving you a taste of the powerful benefits of group practice.
Join us on June 5th at 7:30 p.m. EDT to learn more. Then join Year Long Meditation this July and be a force for change!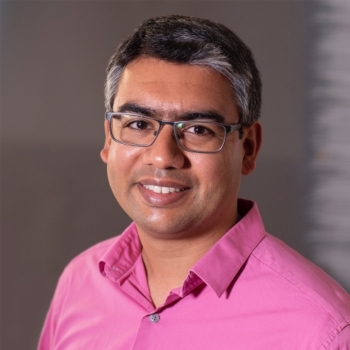 About Ishan Tigunait
Growing up at the Himalayan Institute, Ishan Tigunait received his first spiritual lessons from Swami Rama of the Himalayas, and has continued his spiritual education for the past 30 years under the guidance of his father, Pandit Rajmani Tigunait. Ishan serves as Executive Director of the Himalayan Institute, and has been a driving force for the Himalayan Institute's humanitarian projects in Africa over the past decade. He also serves as Managing Director of Himalayan Institute India, and spearheaded the establishment of the Institute's newest campus in Khajuraho, India.