Yogi Living® is the Himalayan Institute's signature program on yoga practice, wisdom, and lifestyle. This intensive retreat, offered in 10-day and convenient 3-day formats and reminiscent of our beloved Self-Transformation Program, encapsulates the heart and soul of the Himalayan Tradition. During Yogi Living®, develop the tools essential to physical and mental wellbeing, and join a global community of modern seekers aspiring to live vibrant and joyful lives.
Yogi Living offers an education in yoga practice, lifestyle & wellness, and wisdom through lectures and corresponding workshops. The intentional focus on integrating theoretical and experiential knowledge provides a clear and comprehensive foundation for the journey of self-transformation. Lecture and practicum sessions combine with free time and group activities to create a balanced and integrative experience in and beyond the classroom.
Highlights of this program include:
In-depth lecture & practicum sessions each day on key Yogi Living concepts and practice skills
Guided workshops on yoga practice and lifestyle skills, designed to incorporate into your daily routine
Daily yoga class specifically tailored to reinforce Yogi Living lecture and practicum sessions
Group meditation every morning and evening
Group experiential activities*, including:

Karma yoga group service project
Guided nature hikes
Kirtan night
Bonfire at Sunset Pond

Daily meals and social opportunities with our Himalayan Institute faculty and community
Free time for reading, journaling, outdoor exploration on our 400-acre campus, and rest & relaxation
Optional session to learn the Prayers of the Himalayan Tradition*
Daily afternoon chai with your Yogi Living group
Small-group size (maximum of 30 participants), ensuring a rich, personalized experience for each student
*10-Day Program Only
Sample Schedule (10-day)
Sample Schedule (3-day)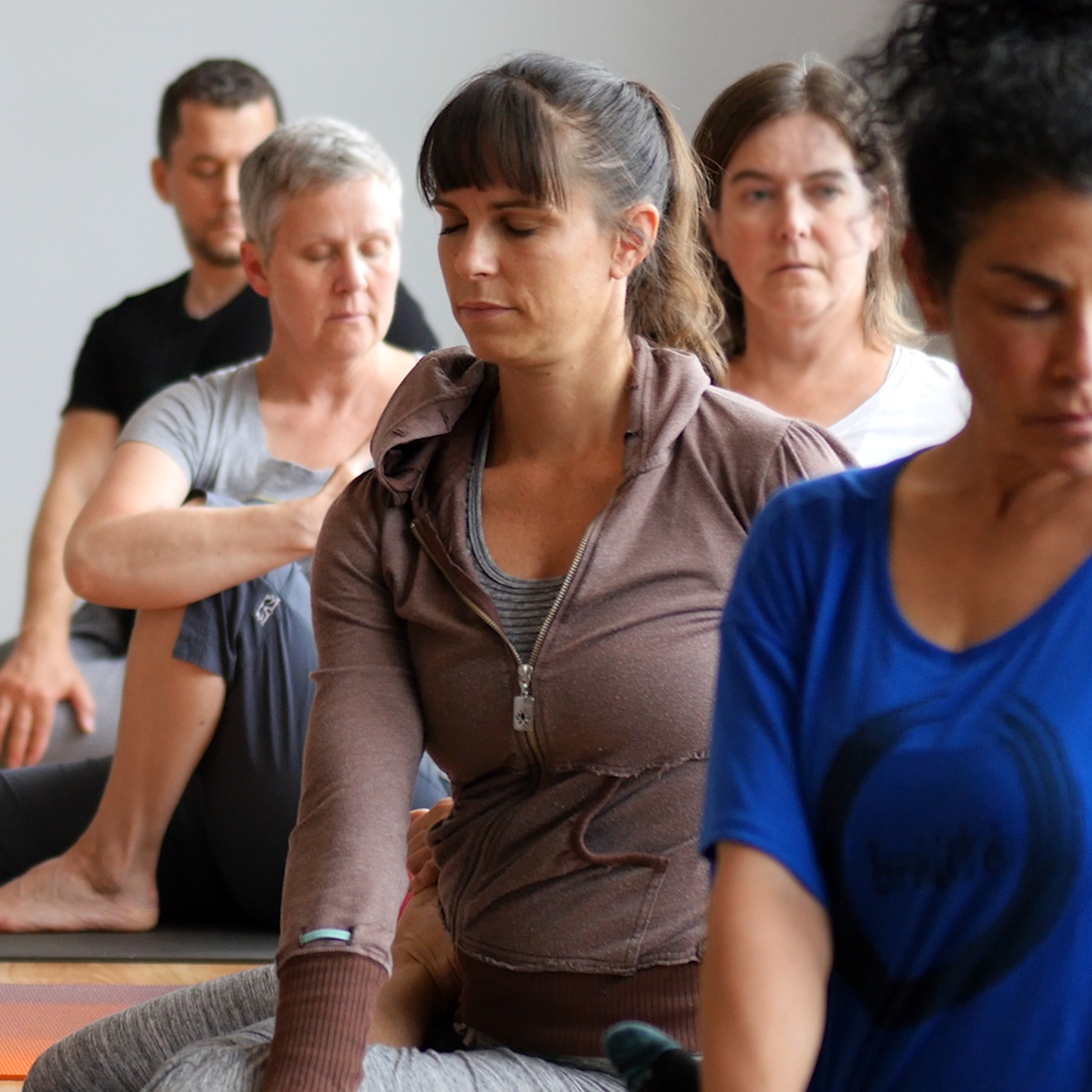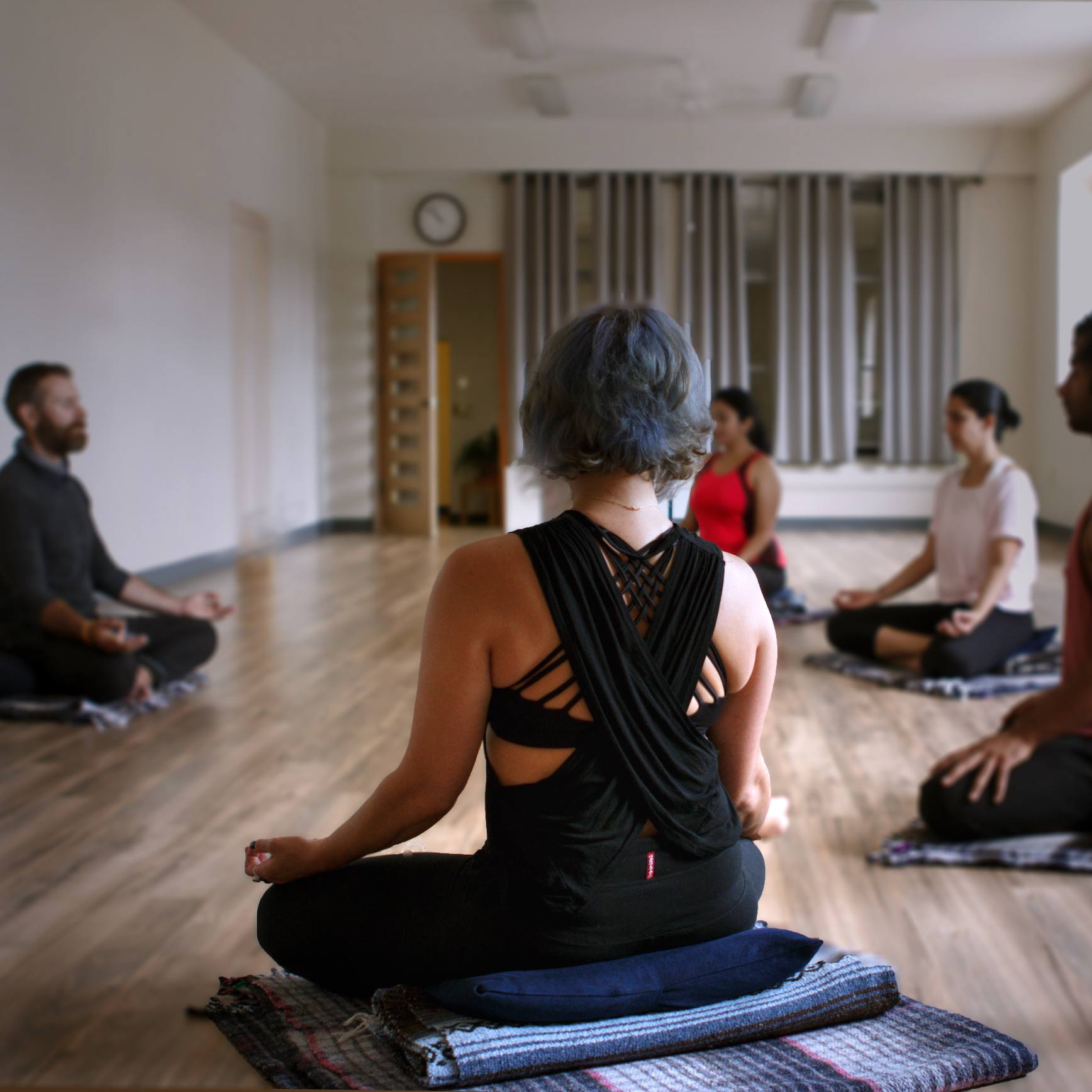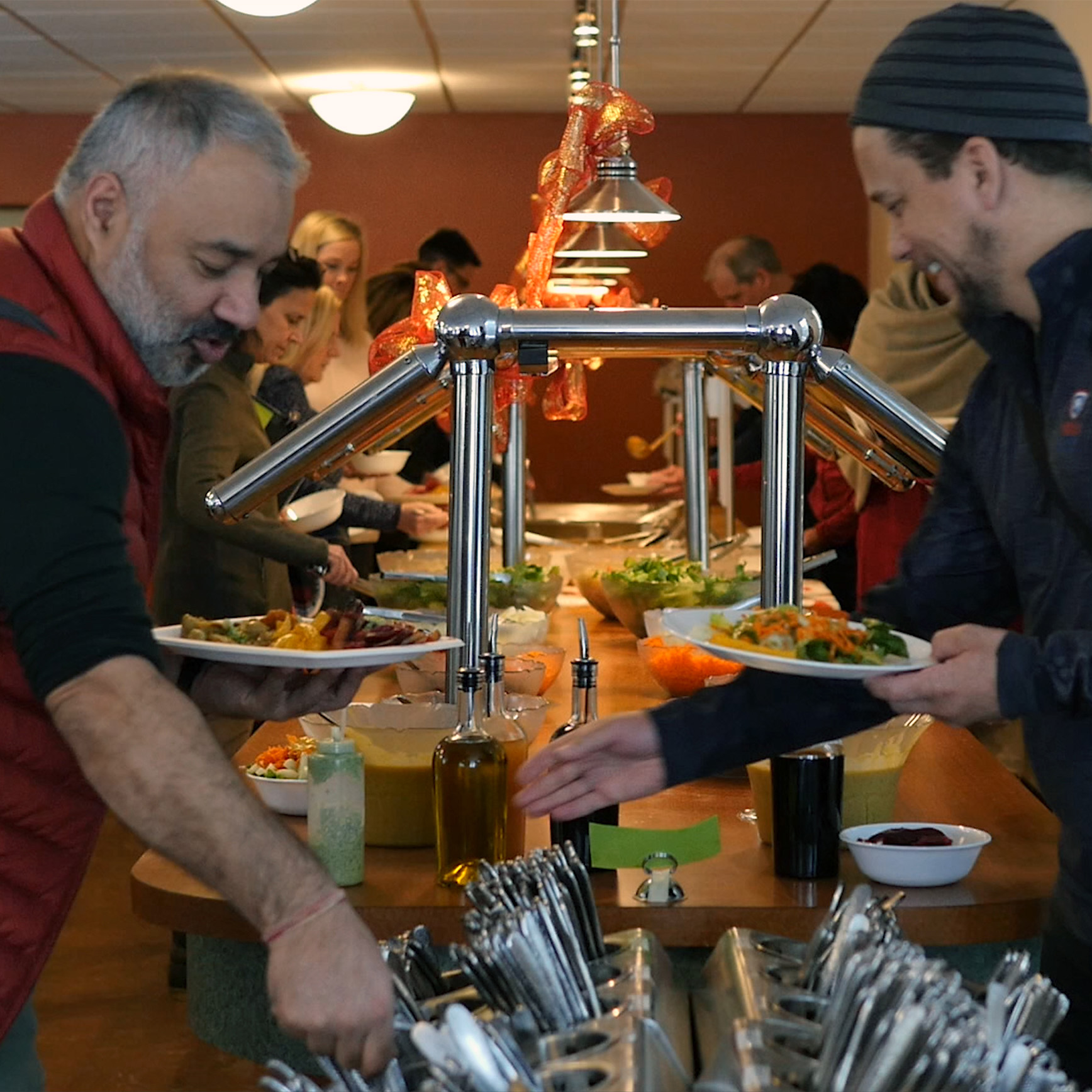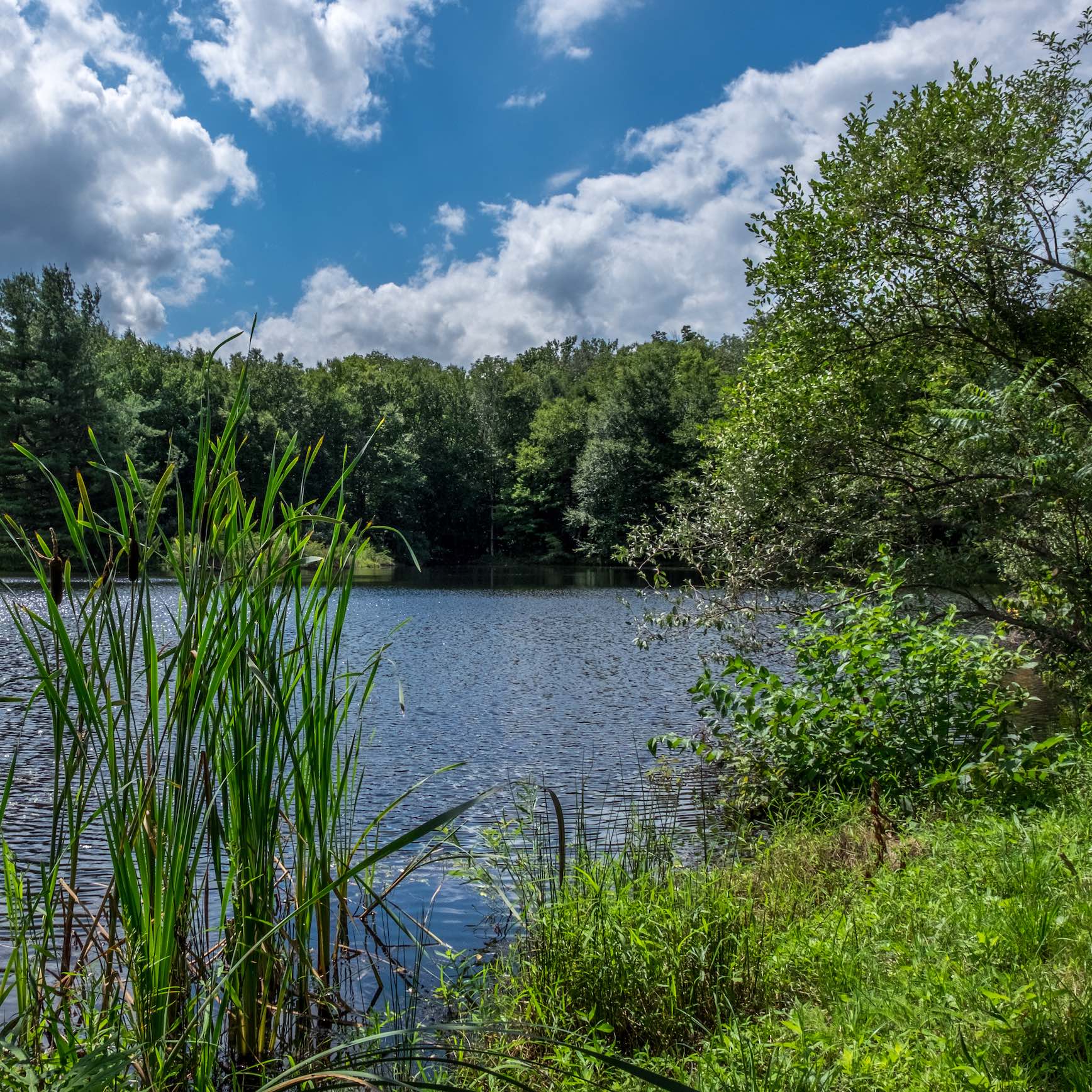 Transform Your Life.
Experience the greatest gift of yoga through Yogi Living and discover a profound sense of purpose in yourself and in the world.
Watch Video Testimonials
Yogi Living® Curriculum
Whether you're just starting on the path of yoga or have a consistent yoga practice, Yogi Living has something for you. Designed for the modern yogi, the Yogi Living curriculum takes a systematic, holistic approach to self-transformation, and features content organized in three pillars—yoga practice; yoga lifestyle & wellness; and yoga wisdom.
Yoga Practice
Unlock the hidden dimensions of yoga practice by exploring the role of breath and pranic awareness in asana and integrating new skills into your personal practice.
Sample Lecture Topics:
Breath Alignment in Yoga Practice
Pranic Concentration & Agni Sara
Cultivating a Yogic Sitting Posture
Fundamentals of Yoga Relaxation
The Inward Journey: An Introduction to Yoga Meditation
Taking Yogi Living Home: Building a Vibrant Home Practice
Sample Practice Workshops:
Breath & Pranic Awareness in Asana
Agni Sara Essentials
Finding your Yogic Sitting Posture
61 Points; Tension-Release; & Point-to-Point Relaxations
Foundations for Meditation in the Himalayan Tradition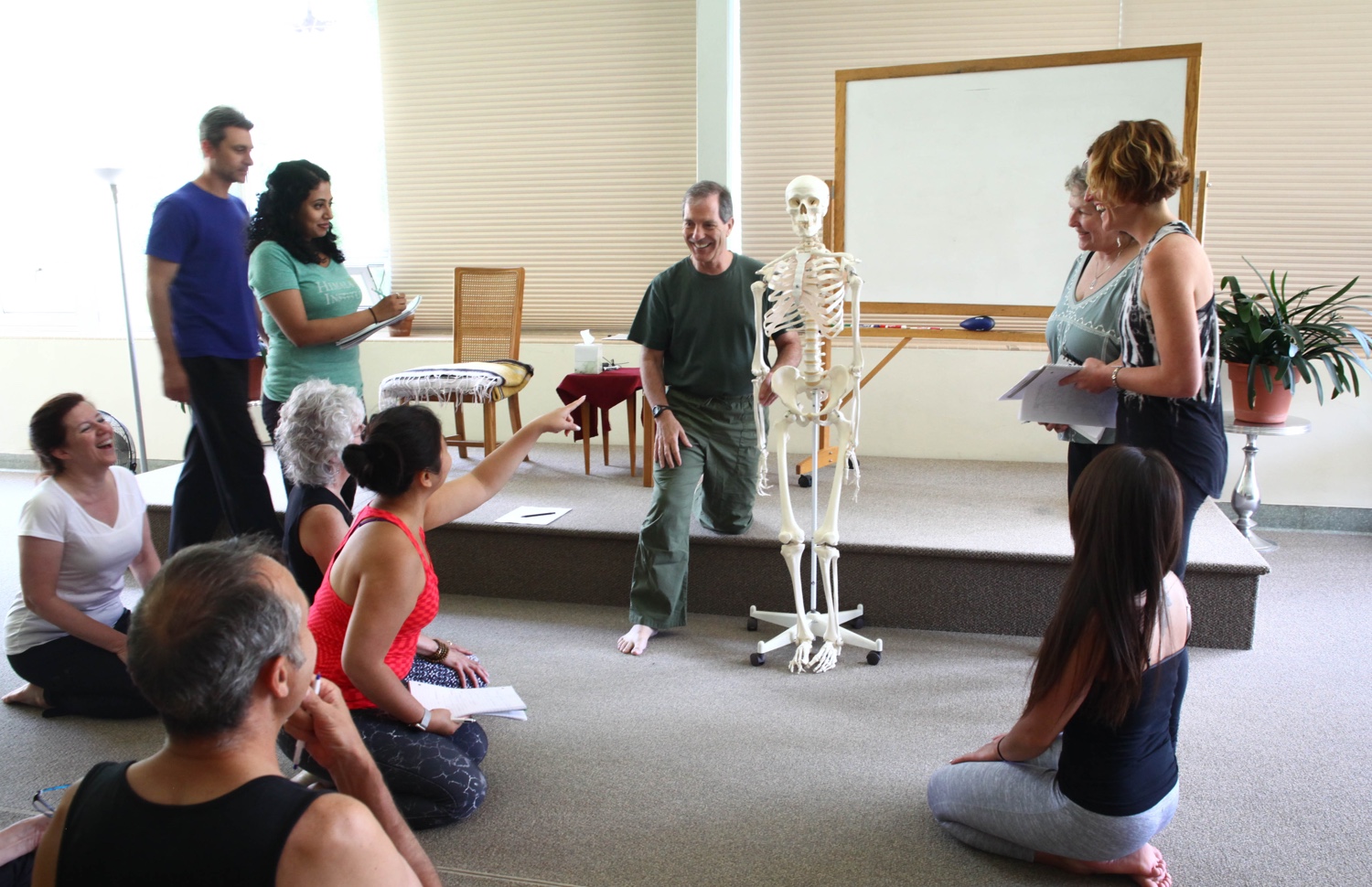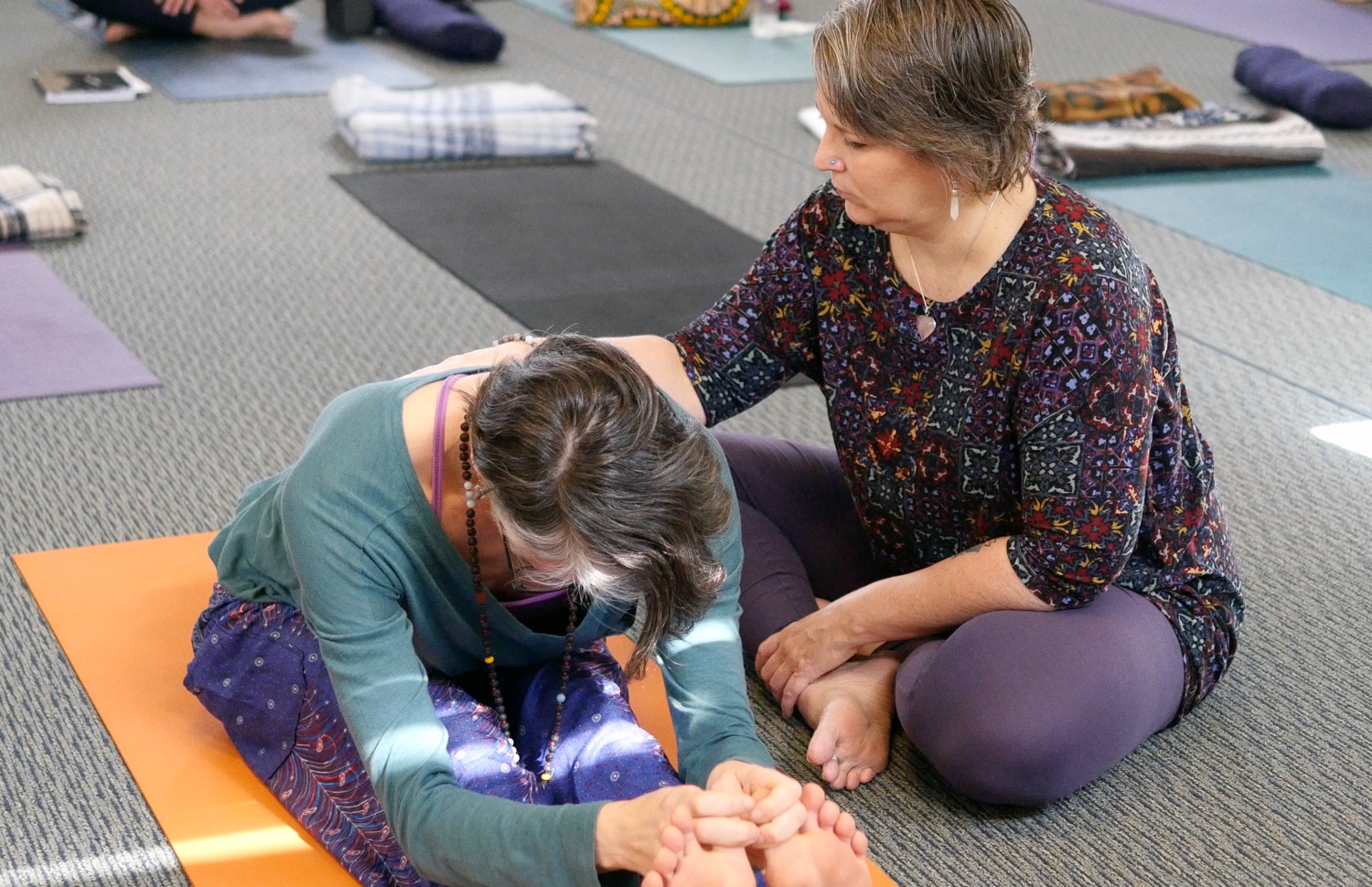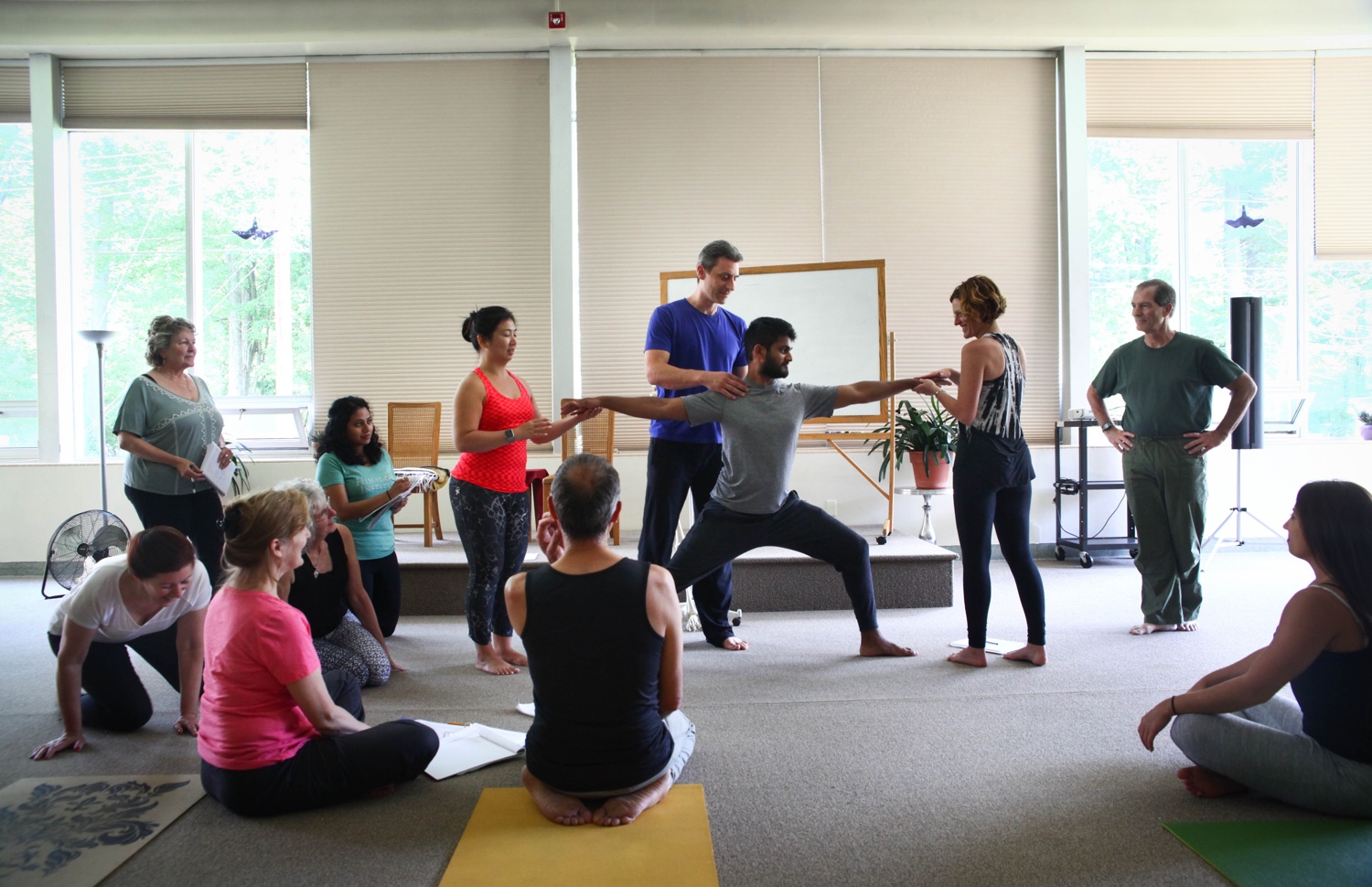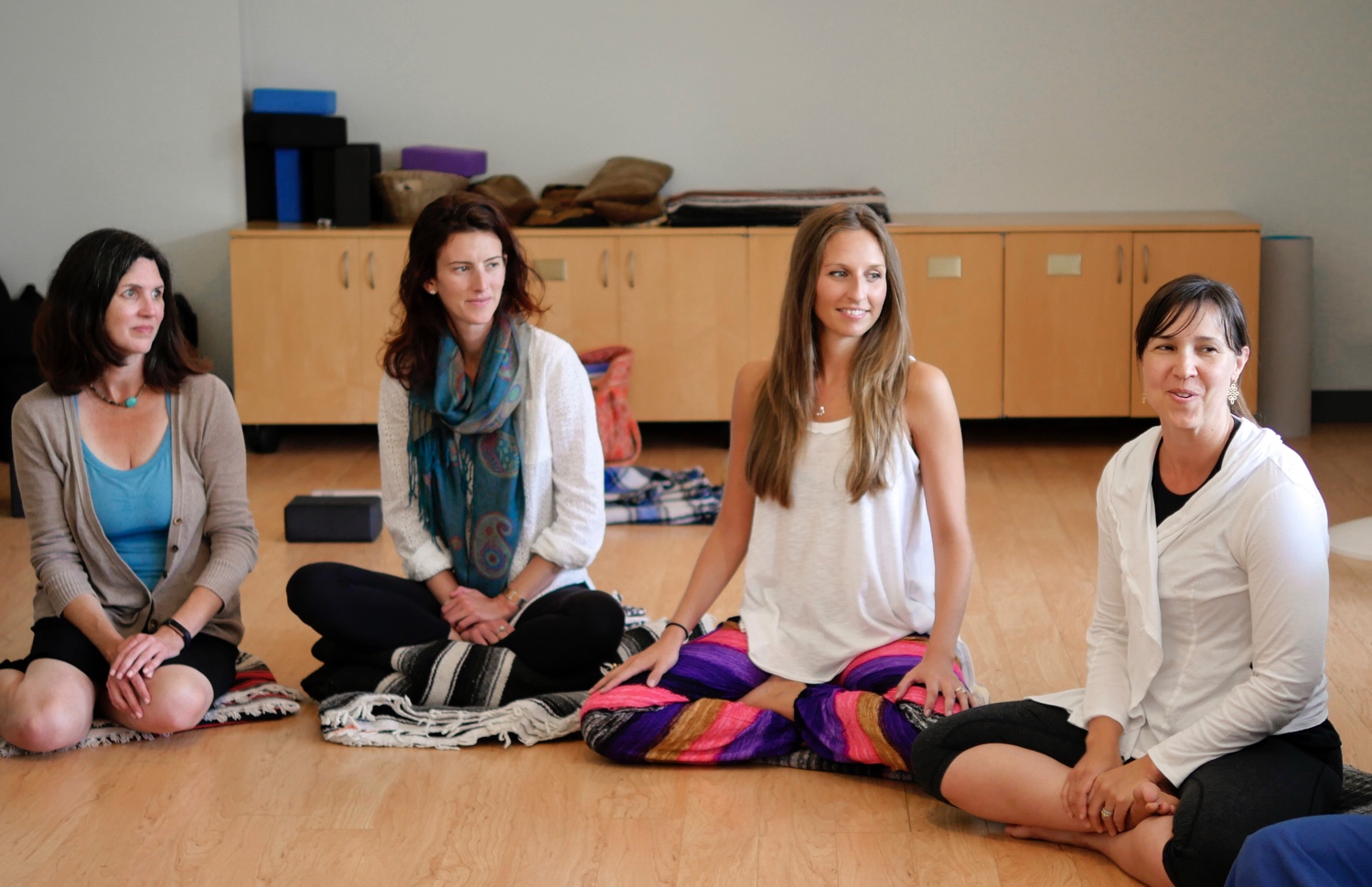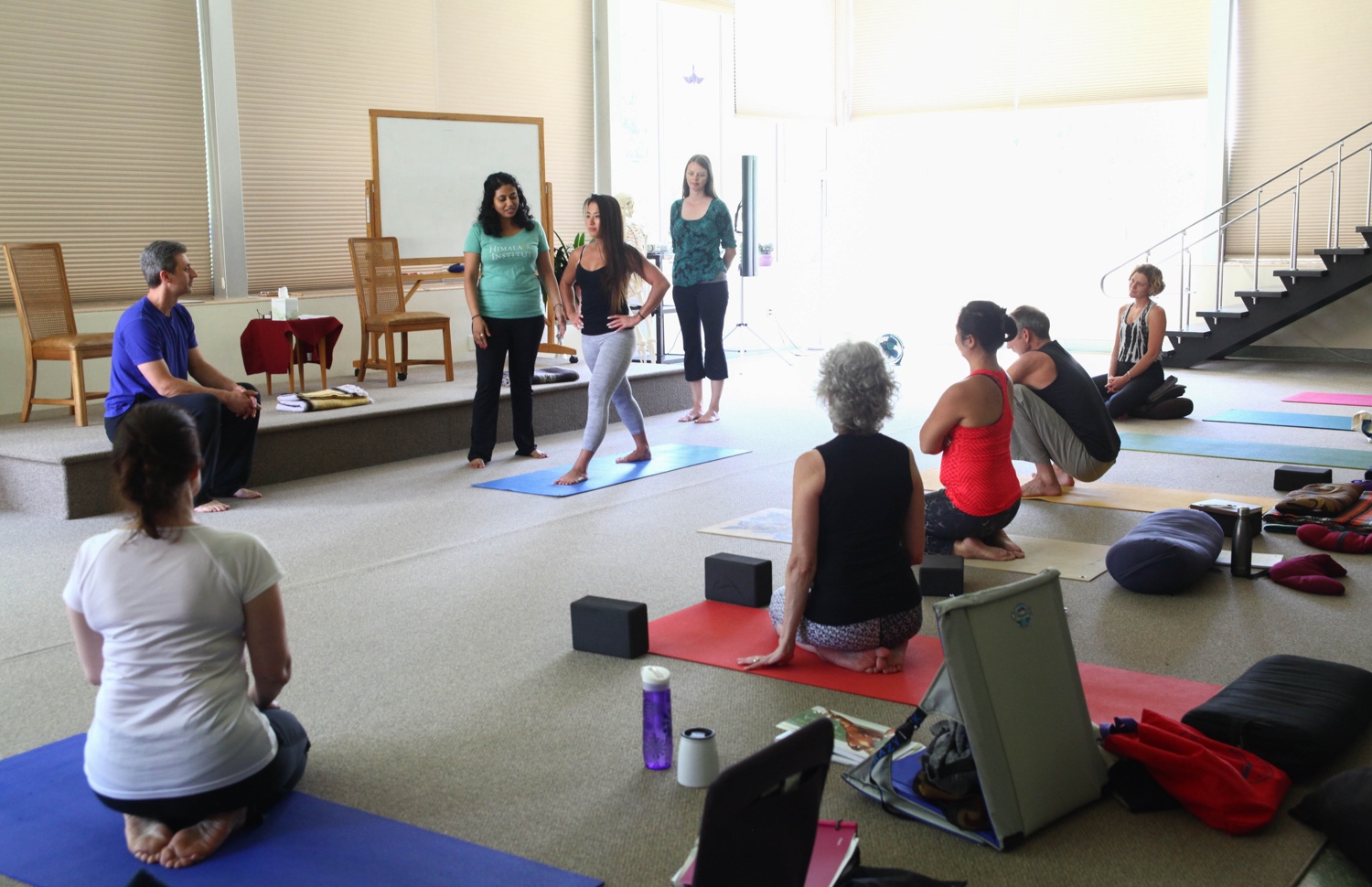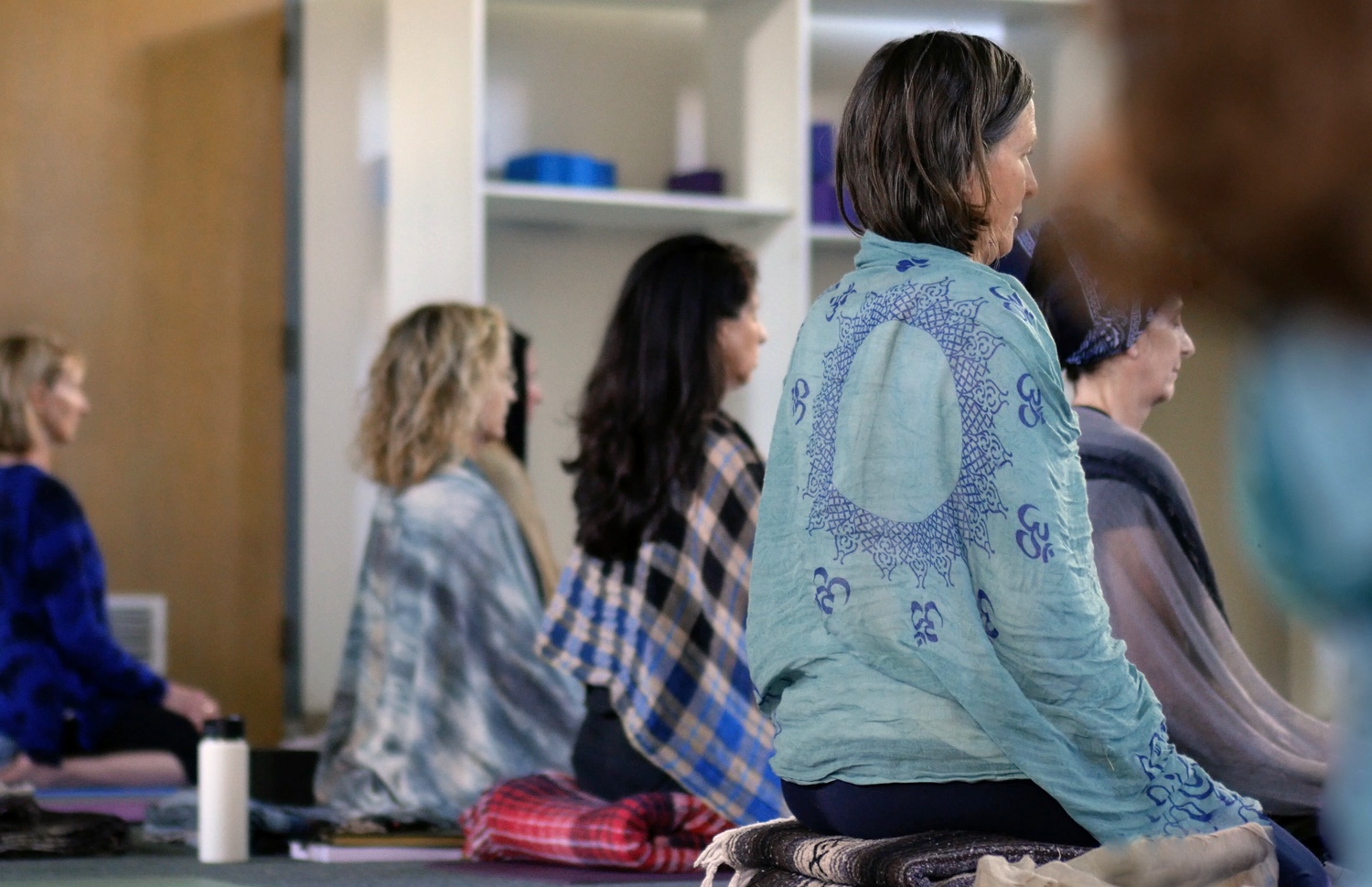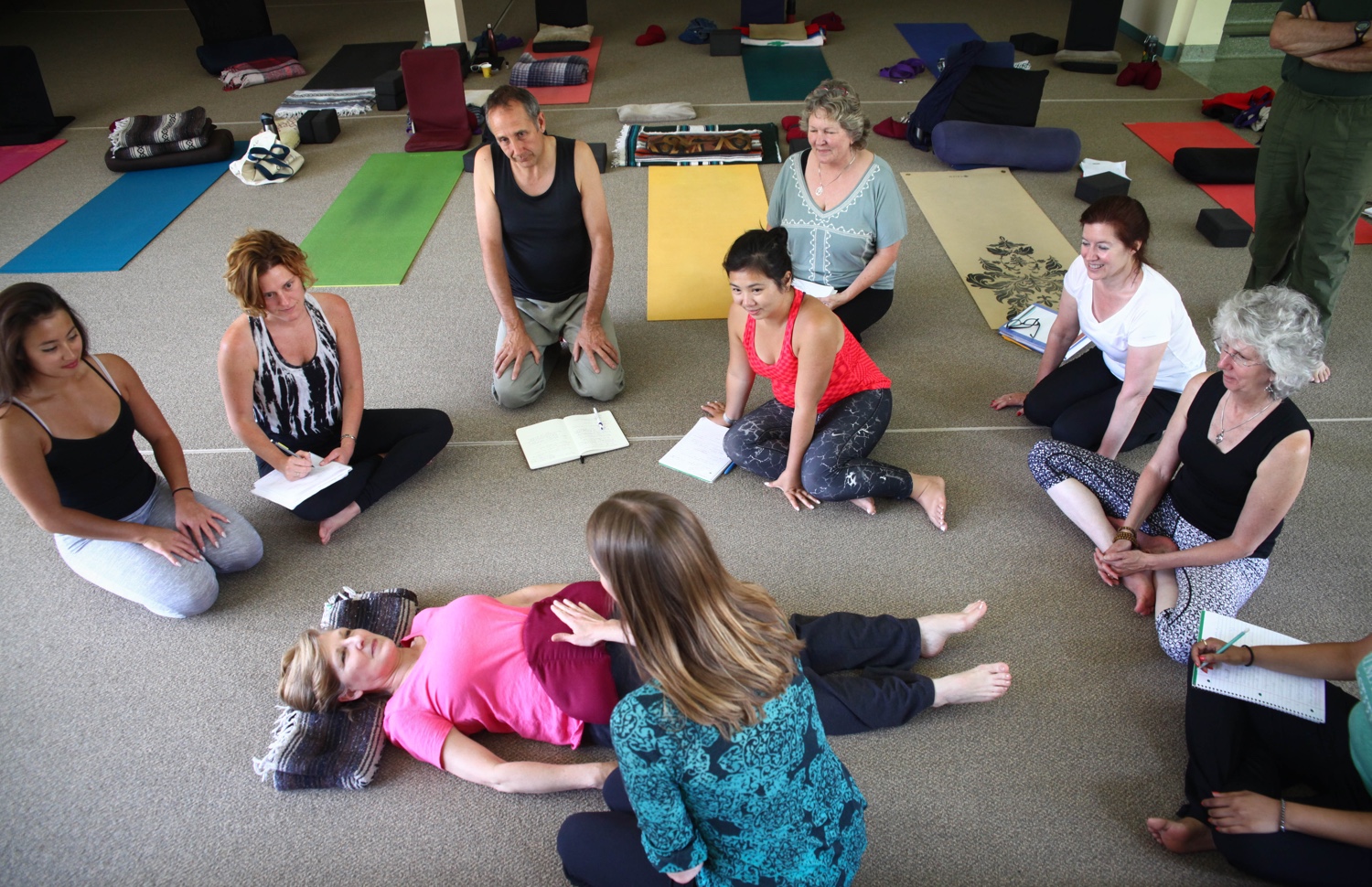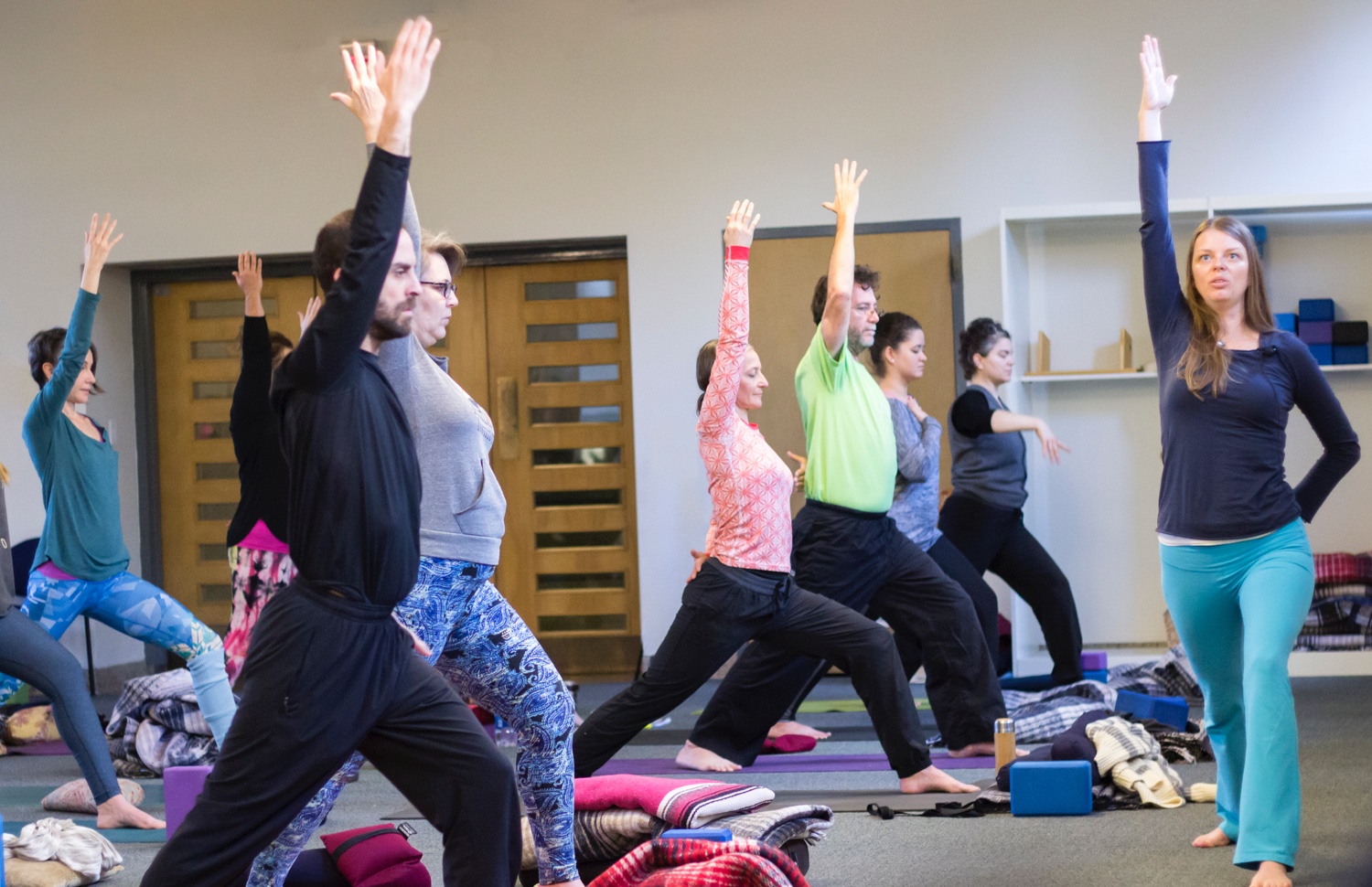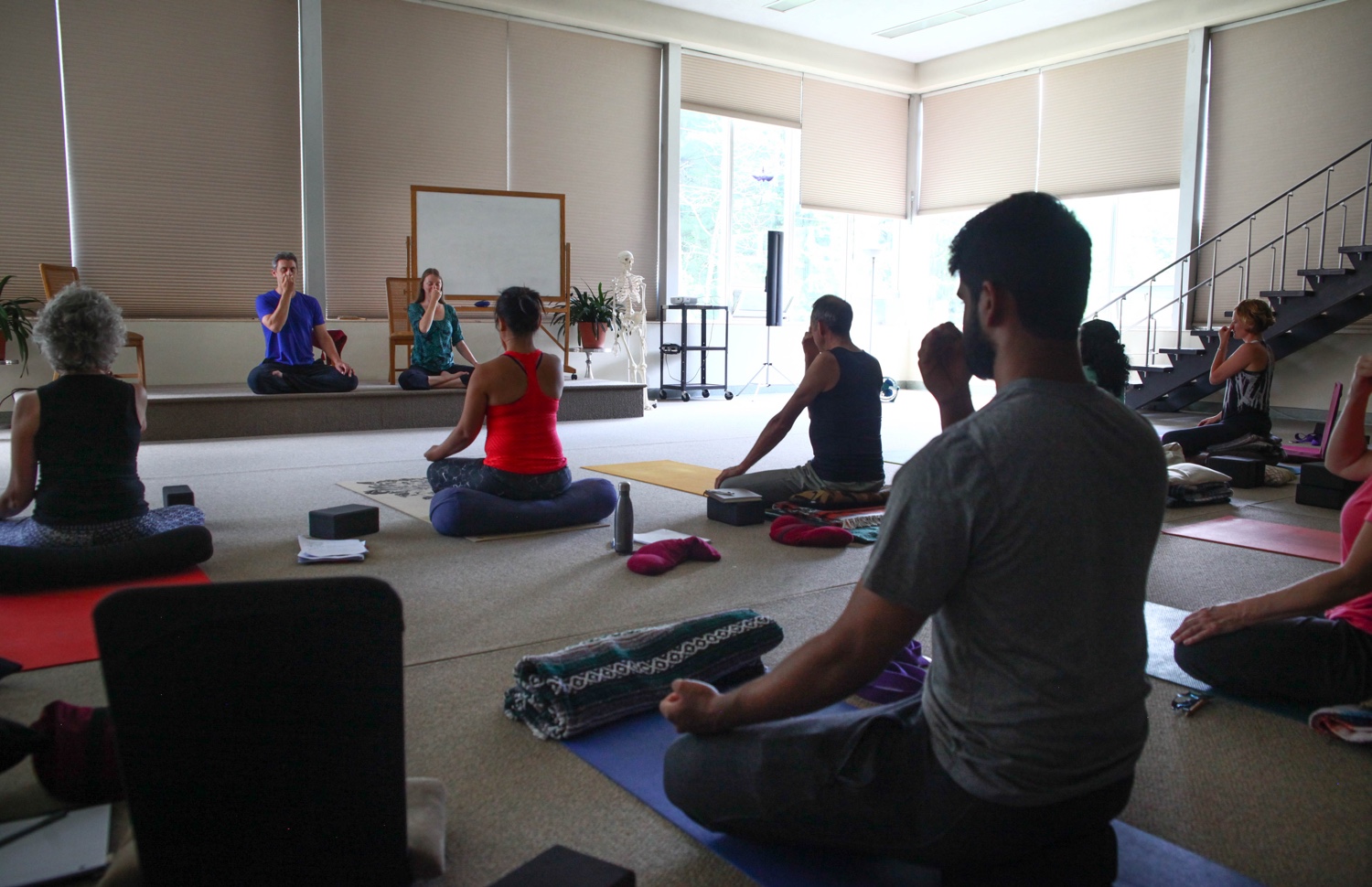 Yoga Lifestyle & Wellness
Develop a healthy, balanced lifestyle by exploring yogic and ayurvedic wisdom on the essential topics of diet, sleep, nutrition, and other elements of self care.
Sample Lecture Topics:
Yoga Lifestyle Essentials
Yoga, Ayurveda, and Your Healing Potential
Yogic Diet and Nutrition
Yogic Cleansing
Yogic Sleep
Sample Practice Workshops:
Create your Dinacharya (Yogic Daily Routine)
Understanding your Ayurvedic Constitution (Prakriti)
Ayurvedic Cooking Practicum
Learn the Neti Wash
Practical Guidance for Healthy Elimination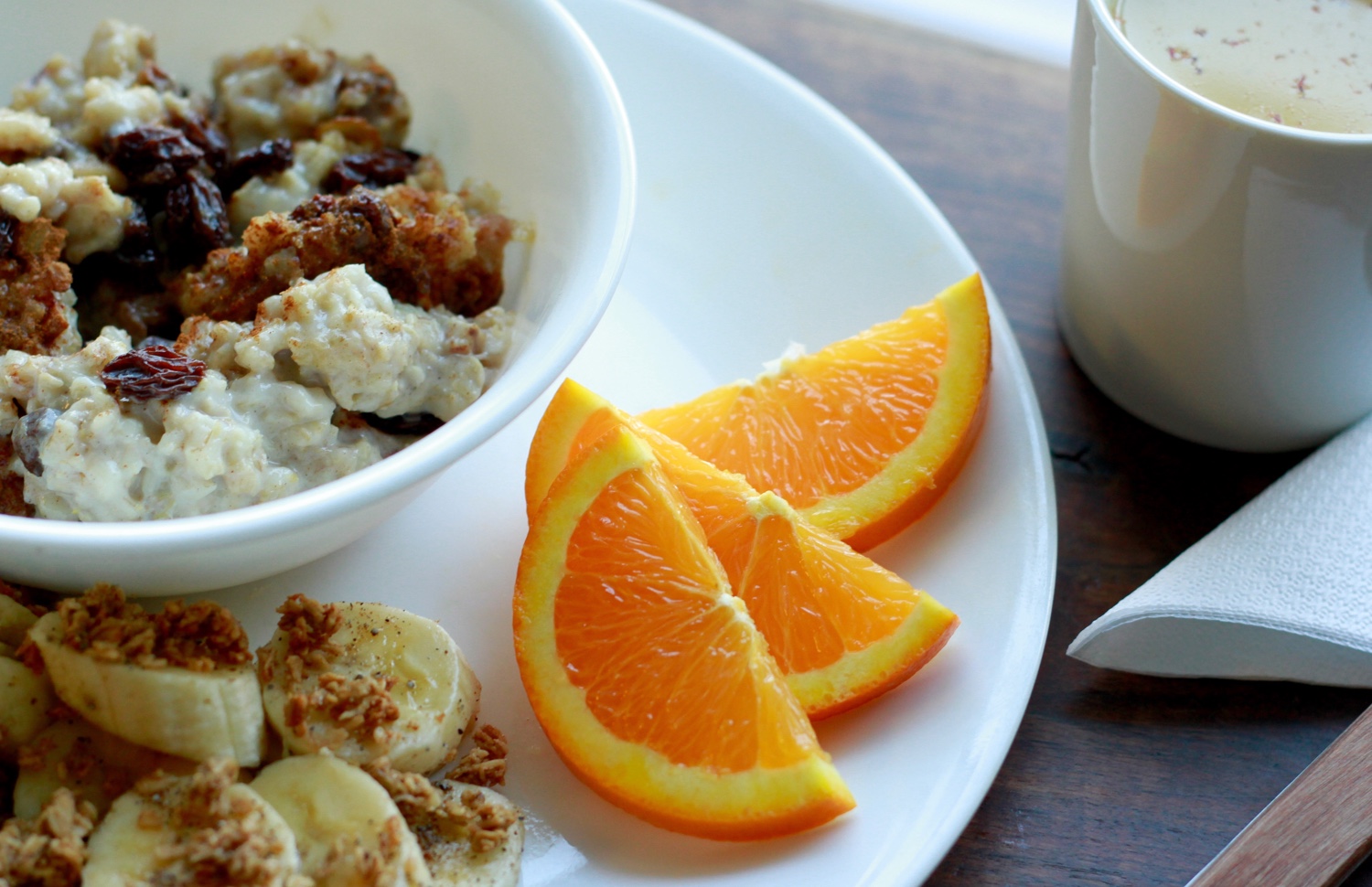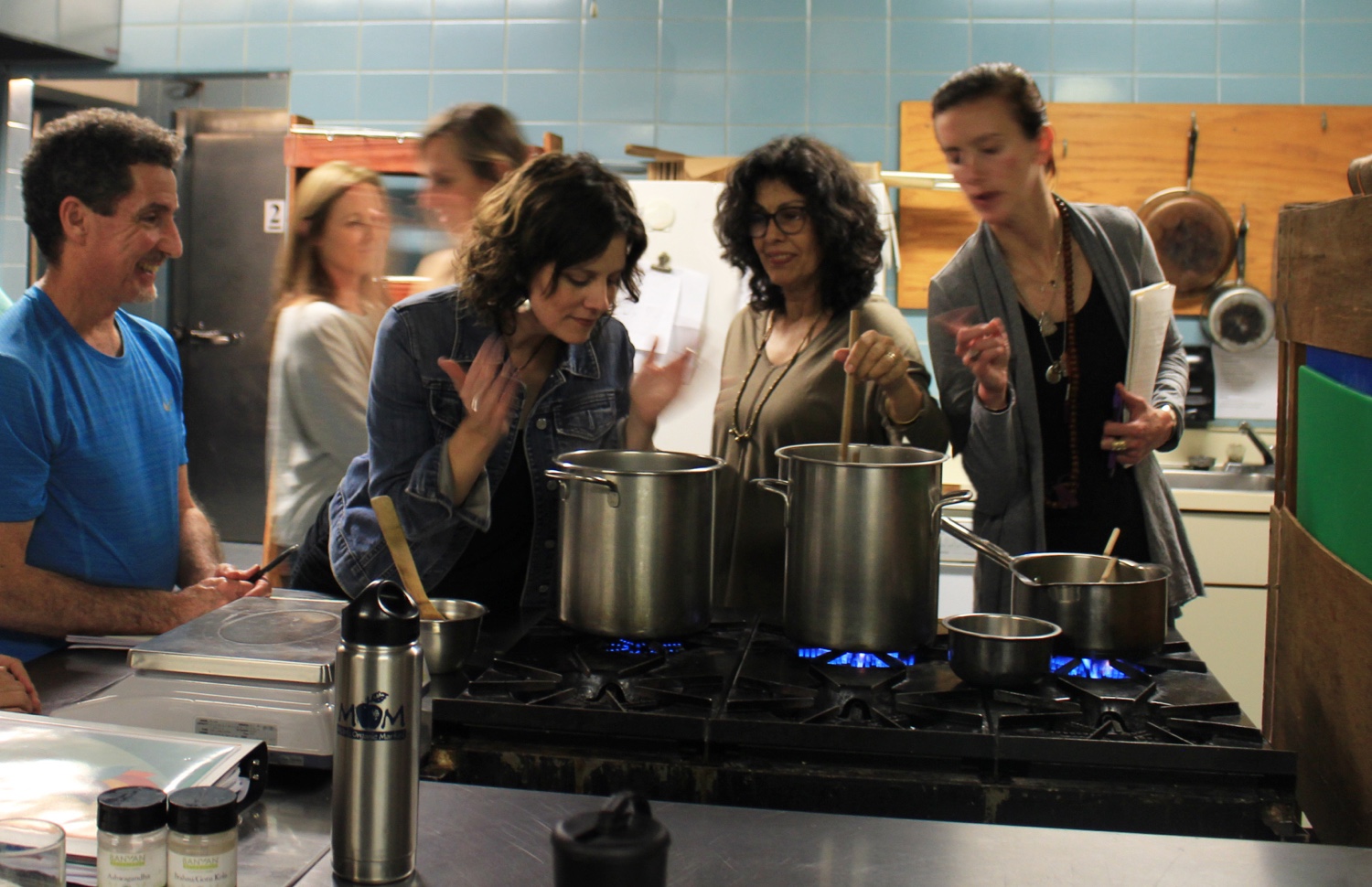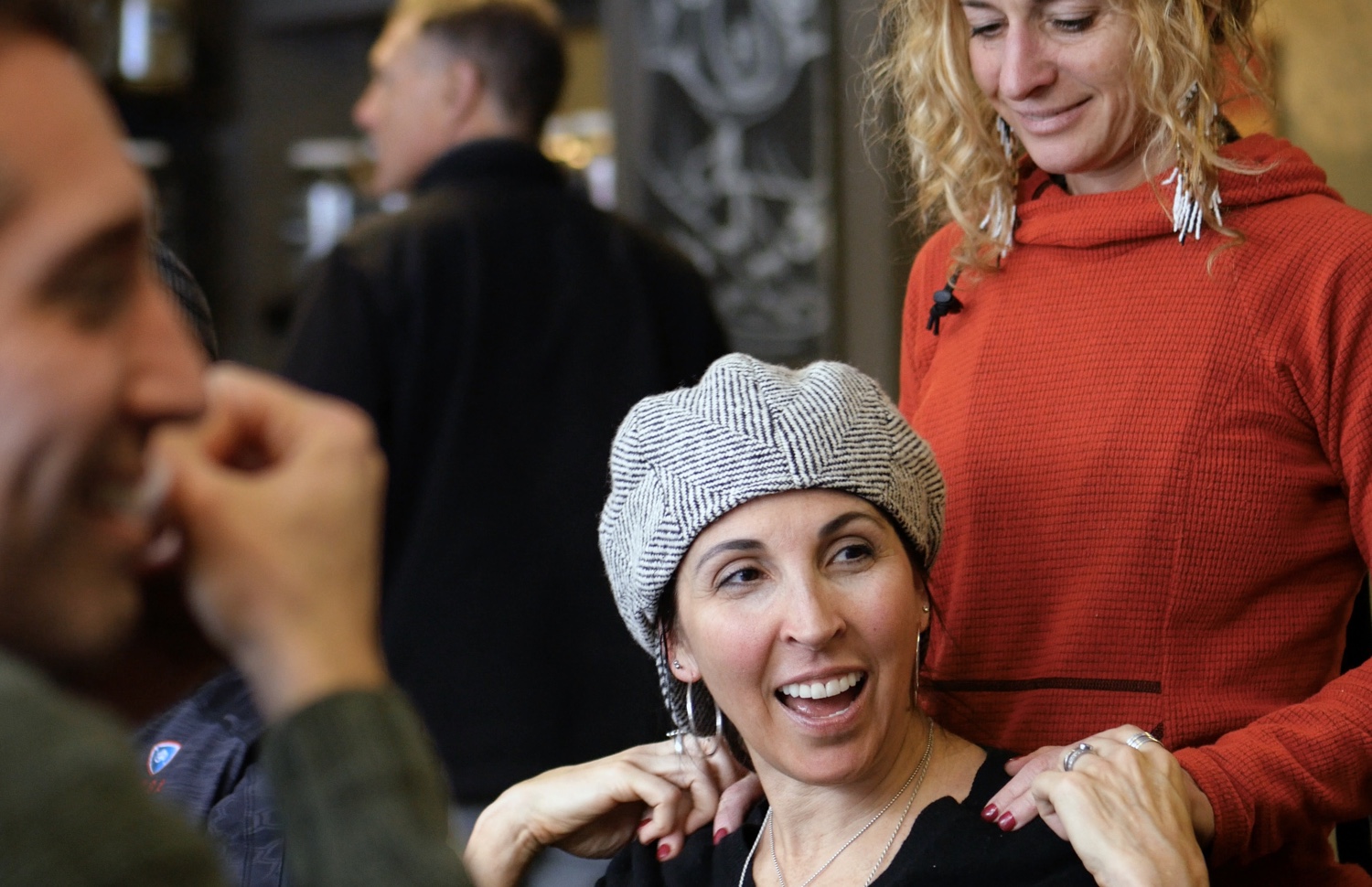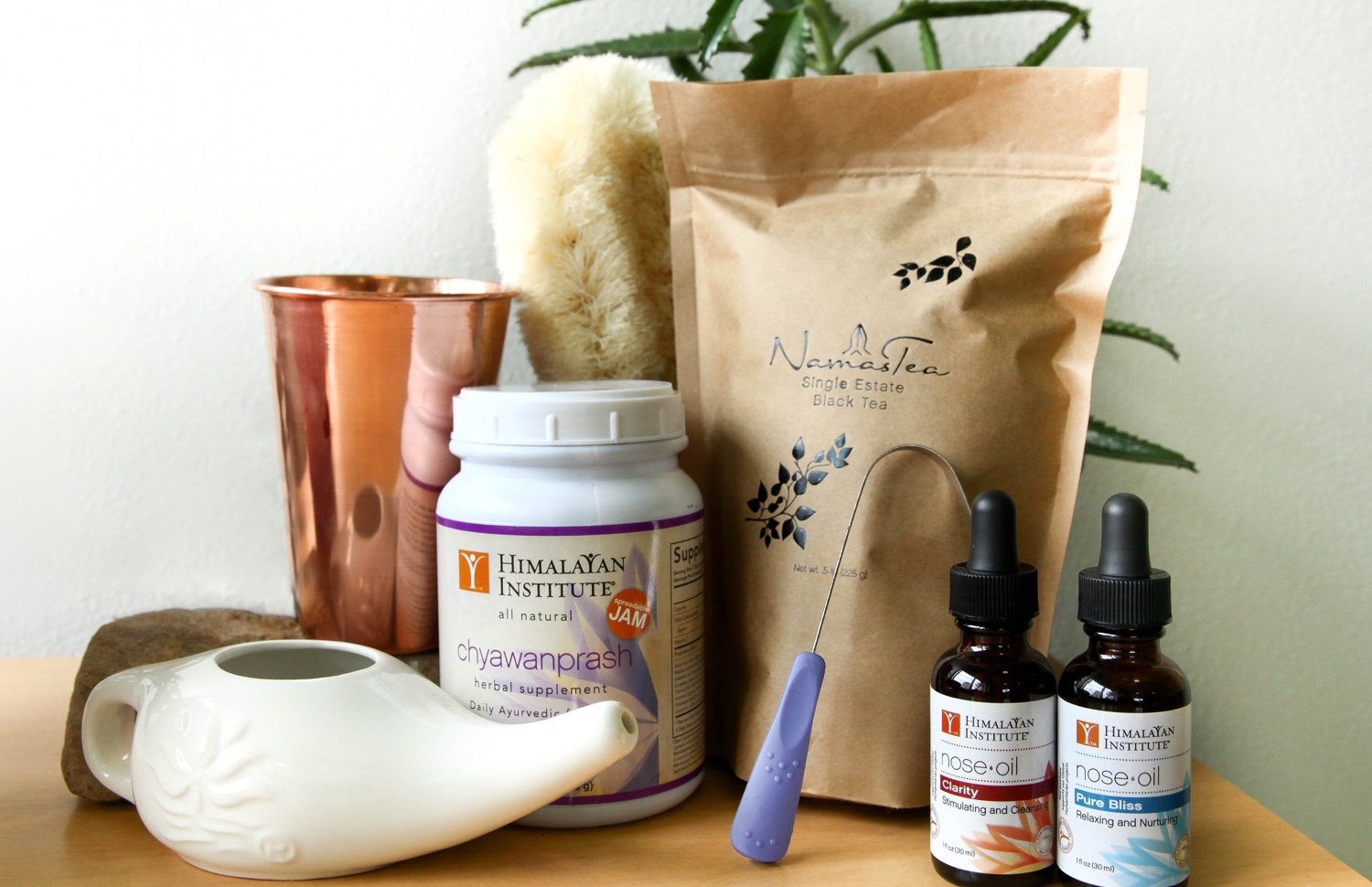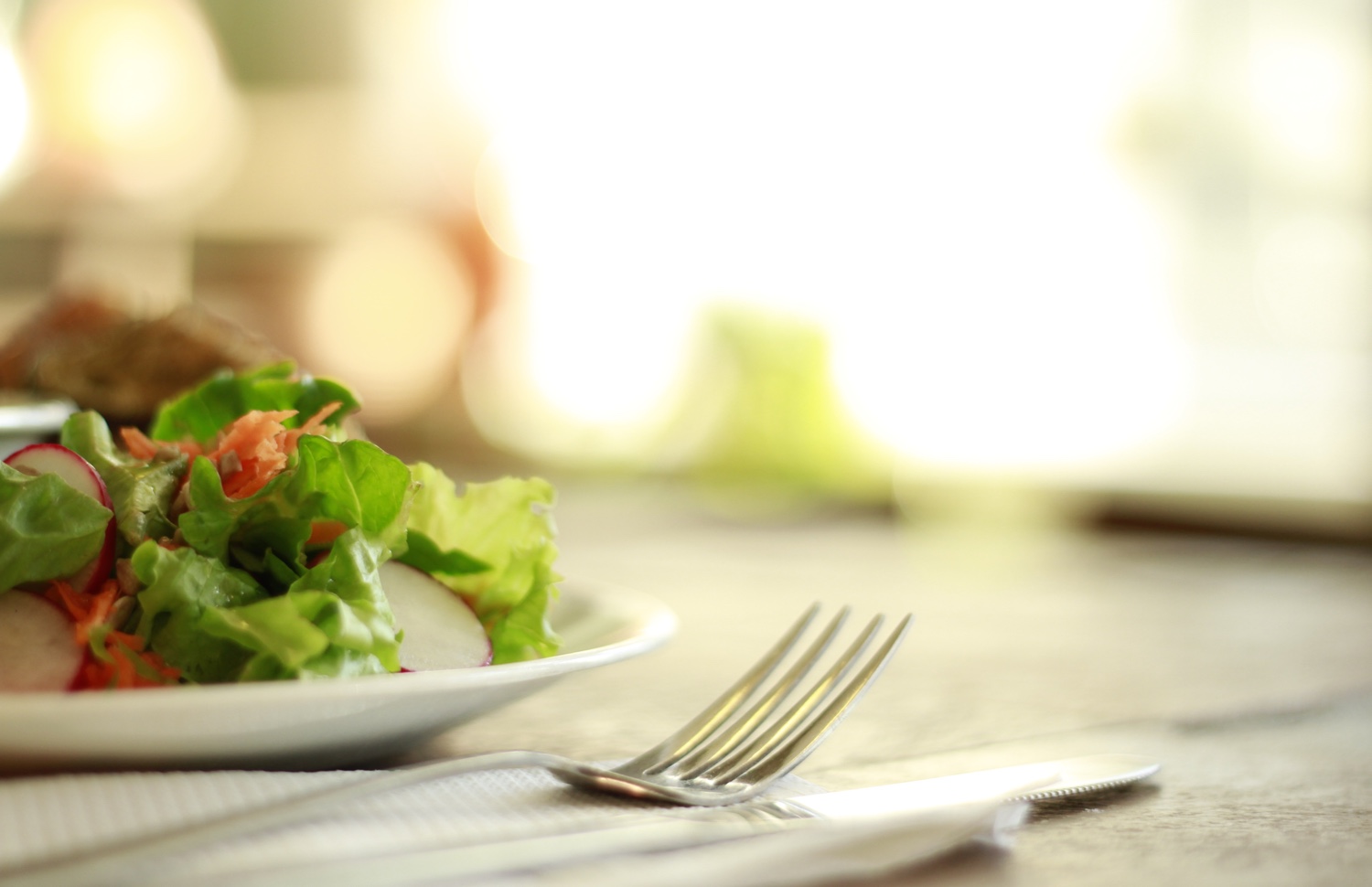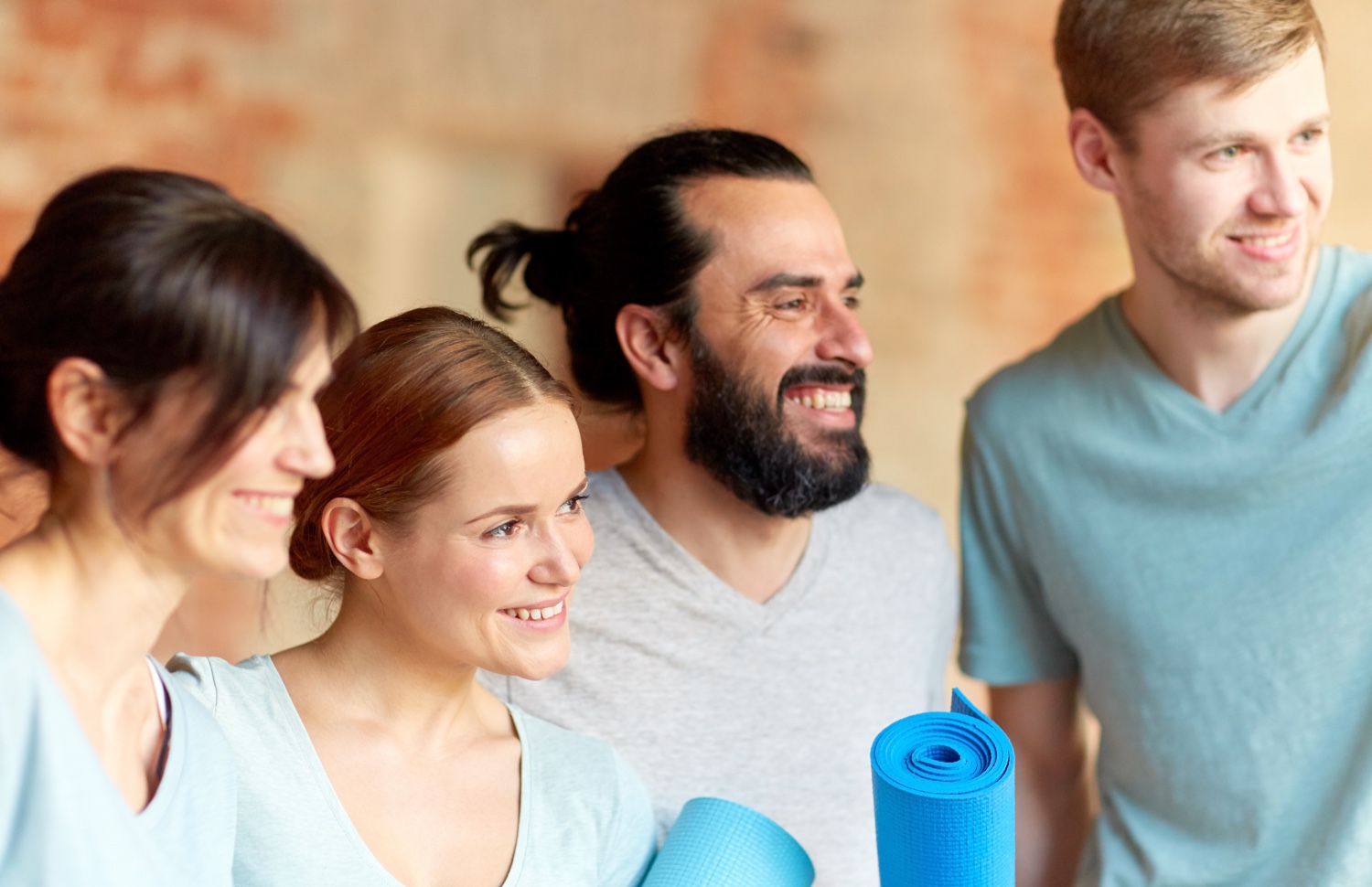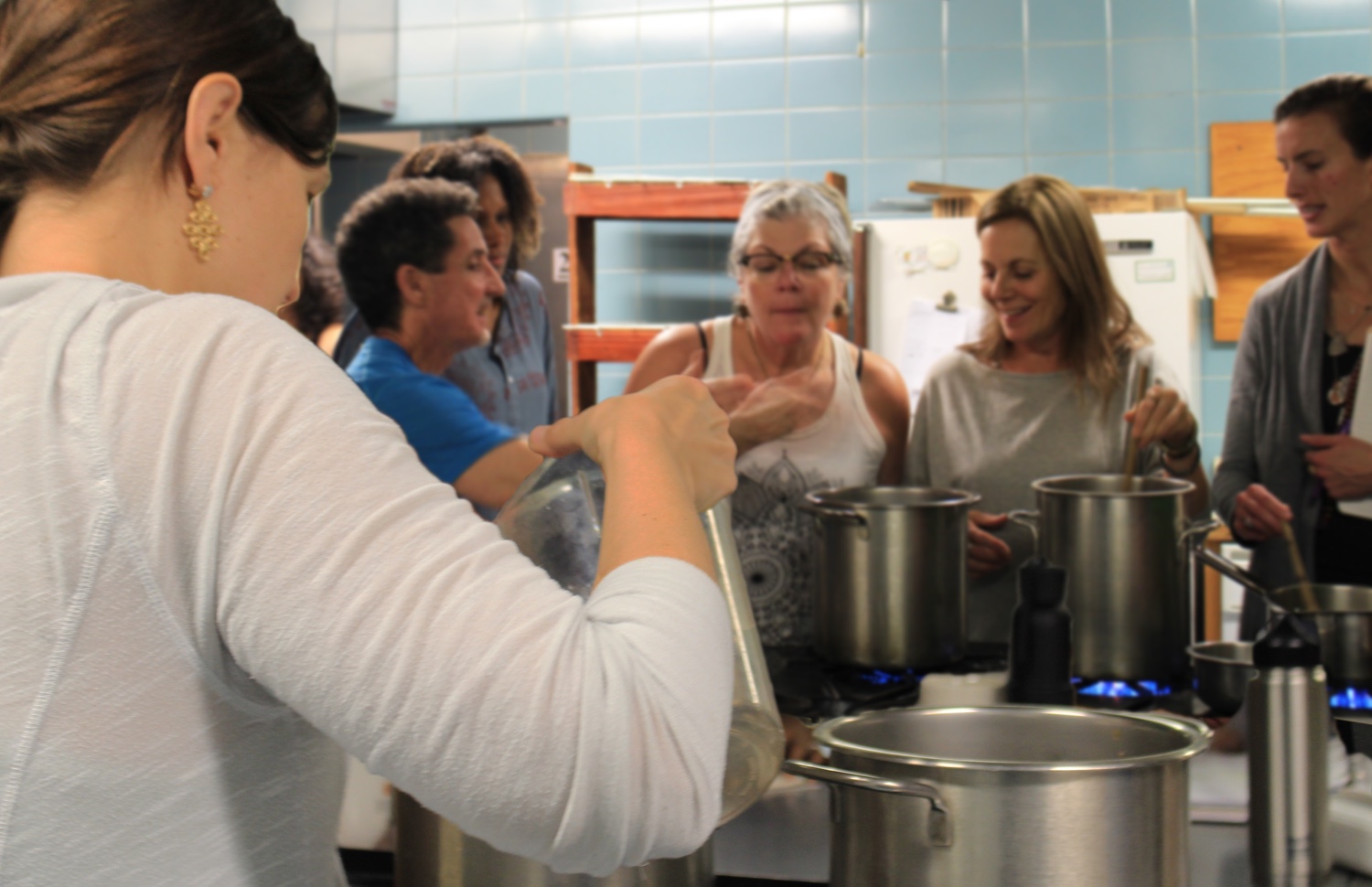 Yoga Wisdom
Explore time-tested wisdom, passed on in the 5000-year old Himalayan Tradition, and cultivate a new worldview, uncovering the deeper dimensions of life.
Sample Lecture Topics:
The Yamas & Niyamas: Cultivating a Yogic Worldview
Raja Yoga & The Heart of Asana: Sthiram, Sukham, Prayatna-Shaithilya & Ananta-Samapatti
Skillfulness in Action: Karma Yoga
A Yogi's Mind: Subtle Anatomy of the Mind
The Dharma-Driven Life: A Roadmap for Purposeful Living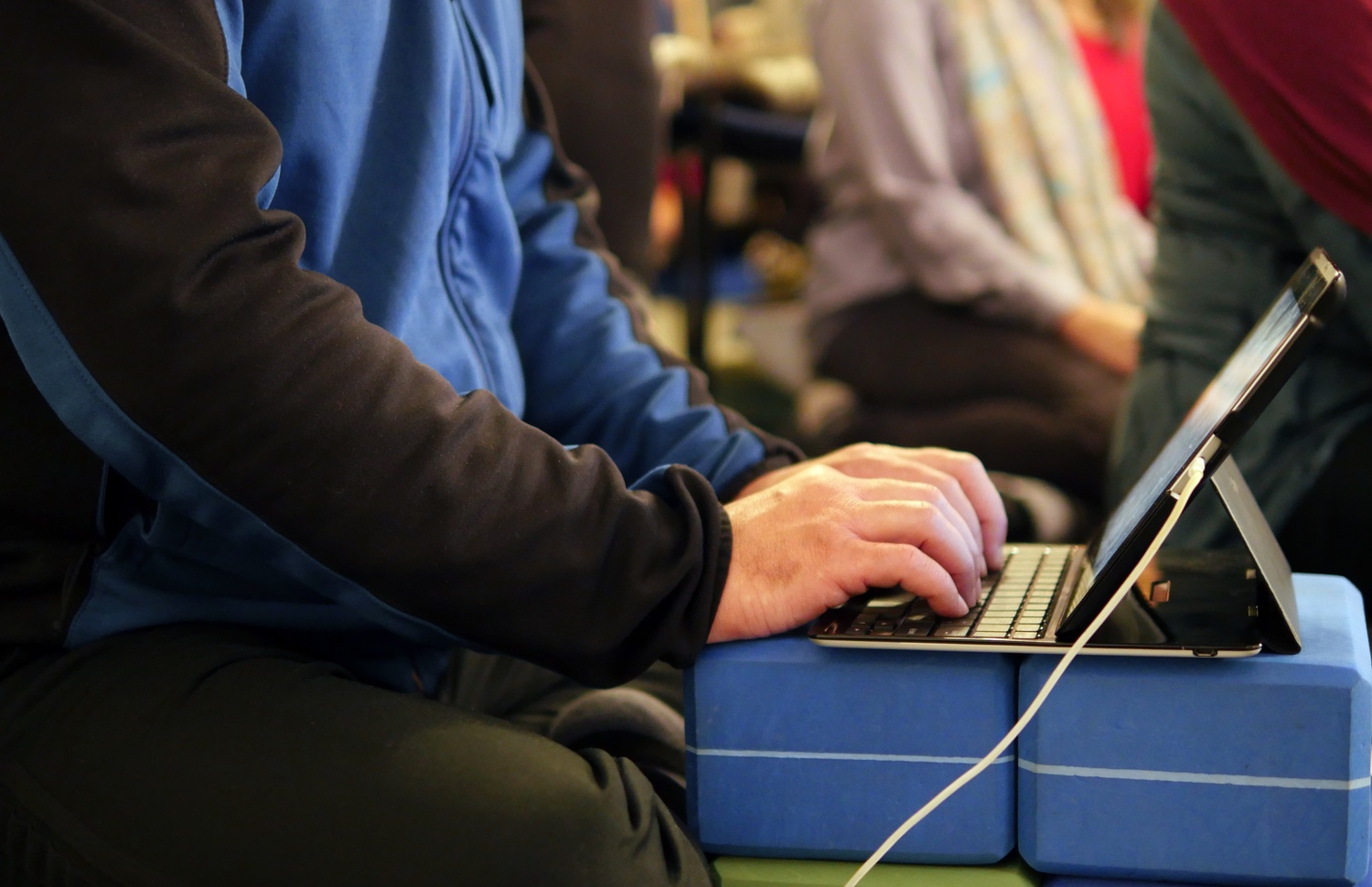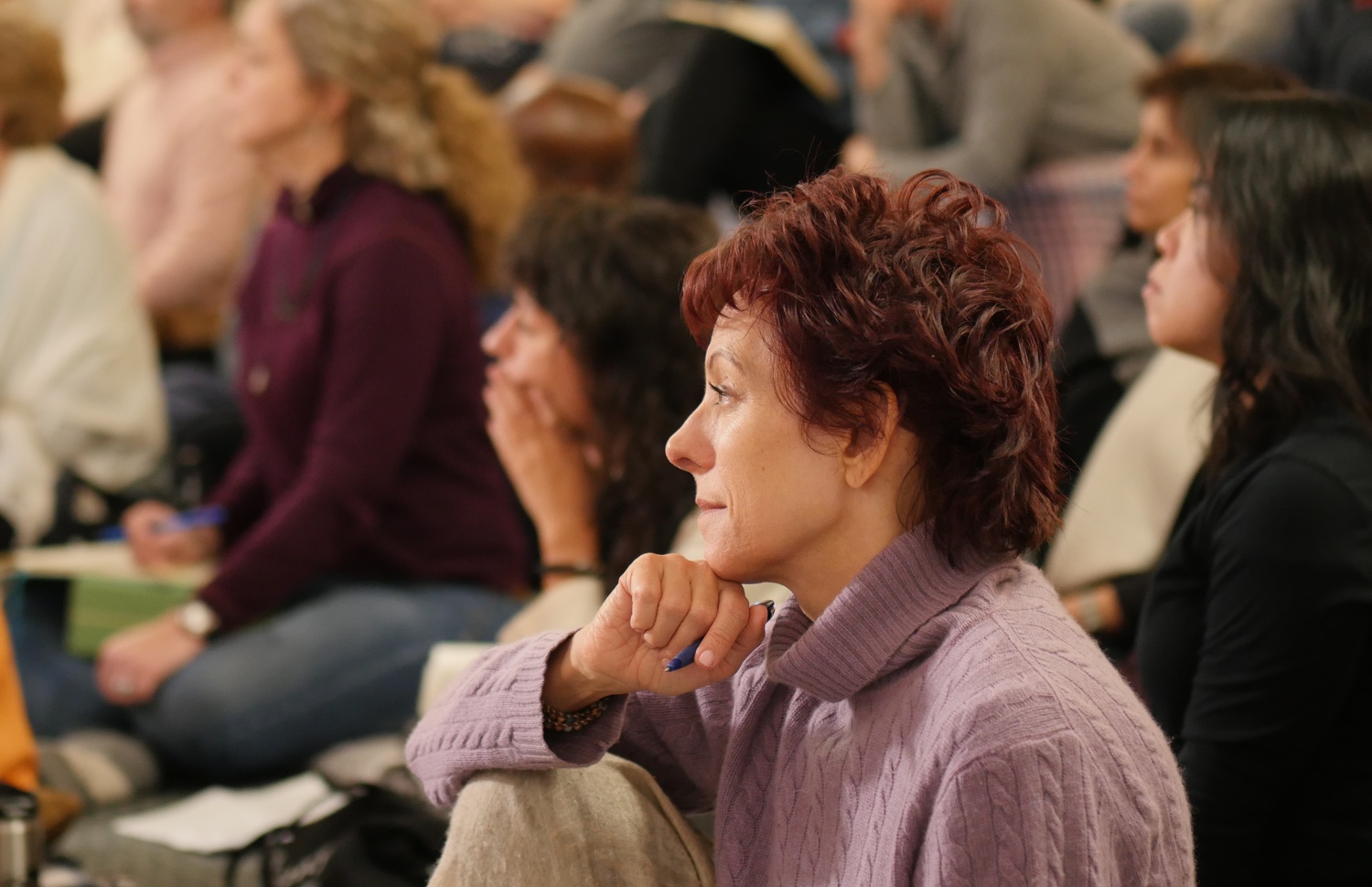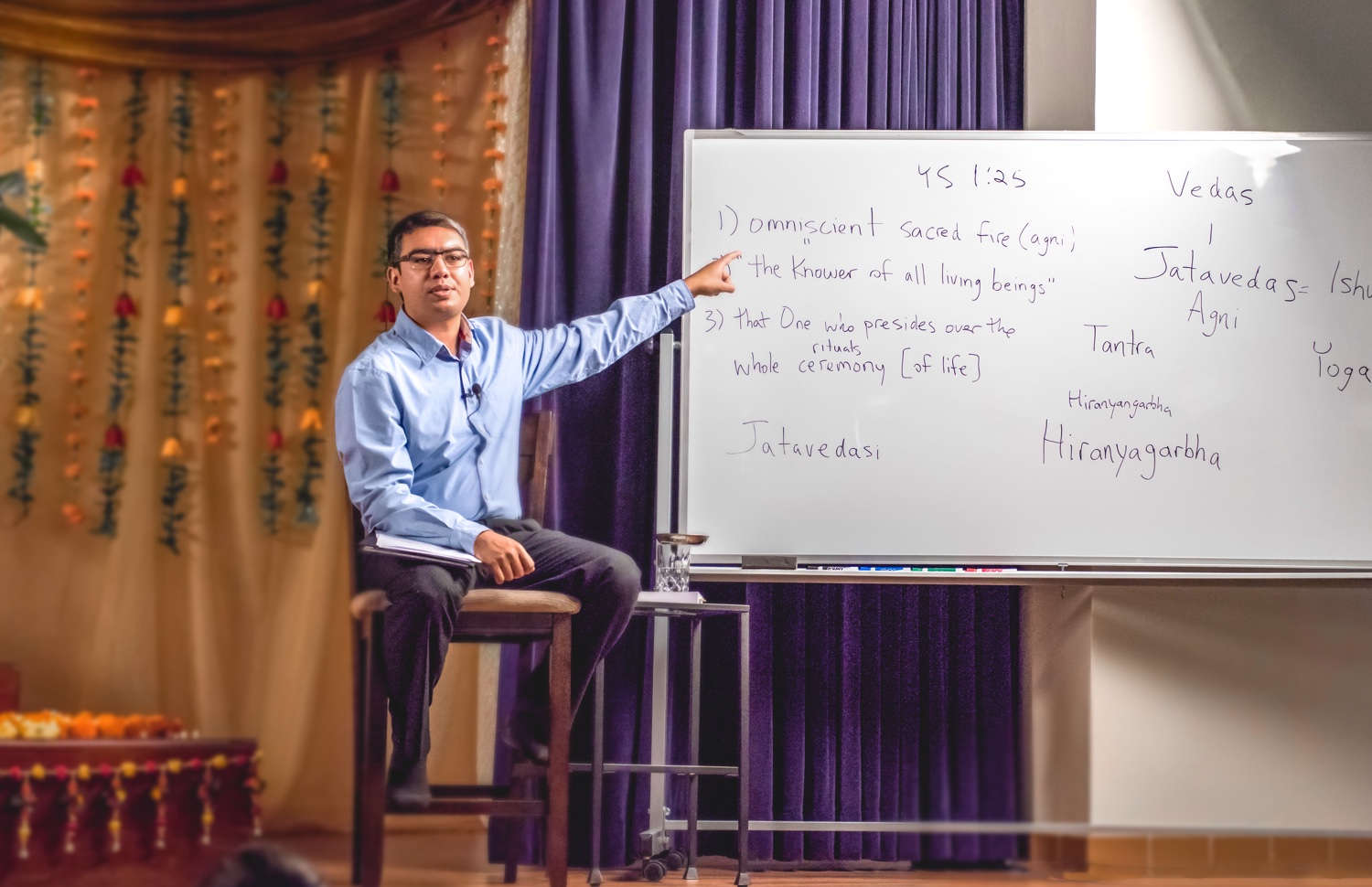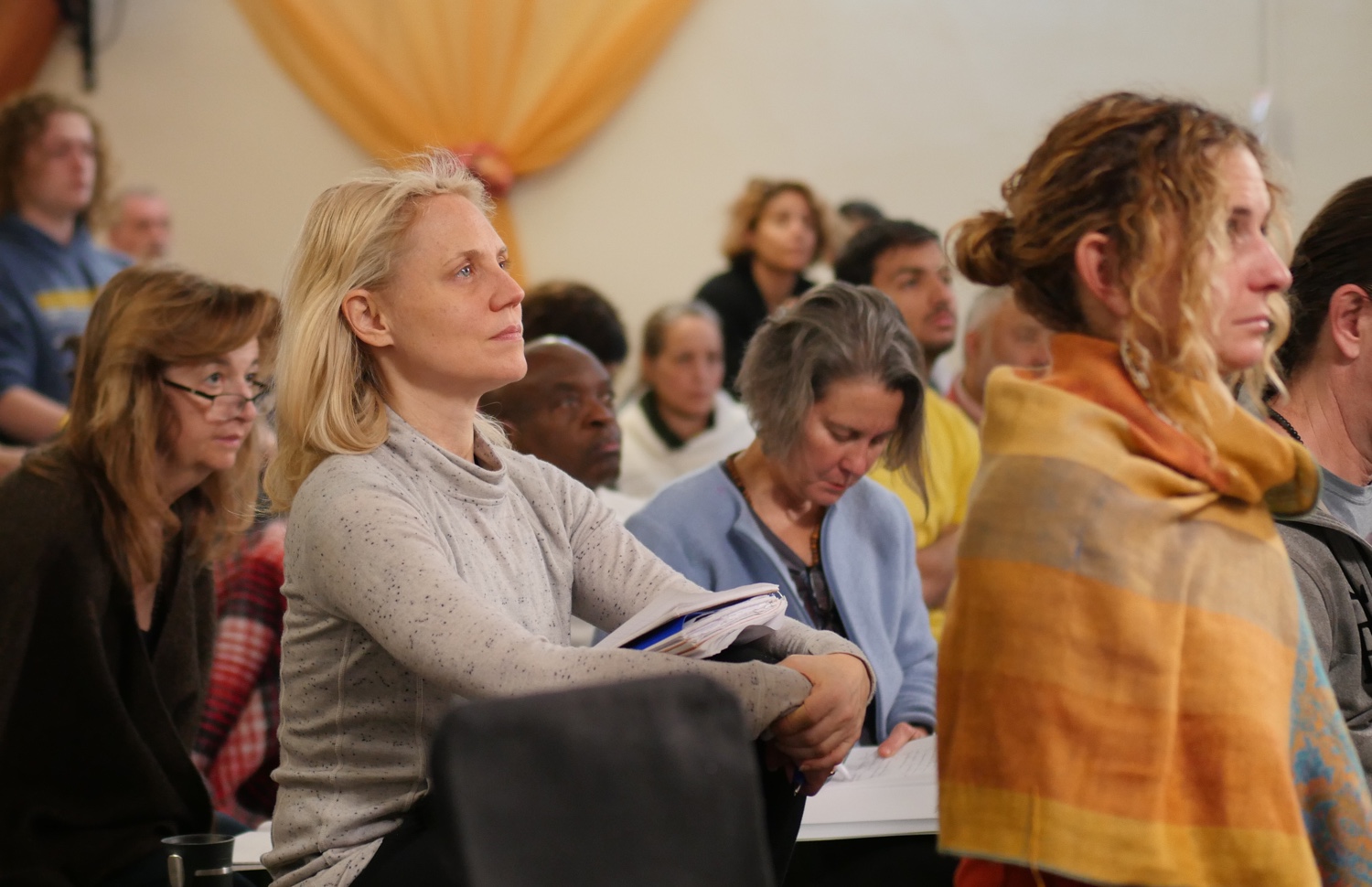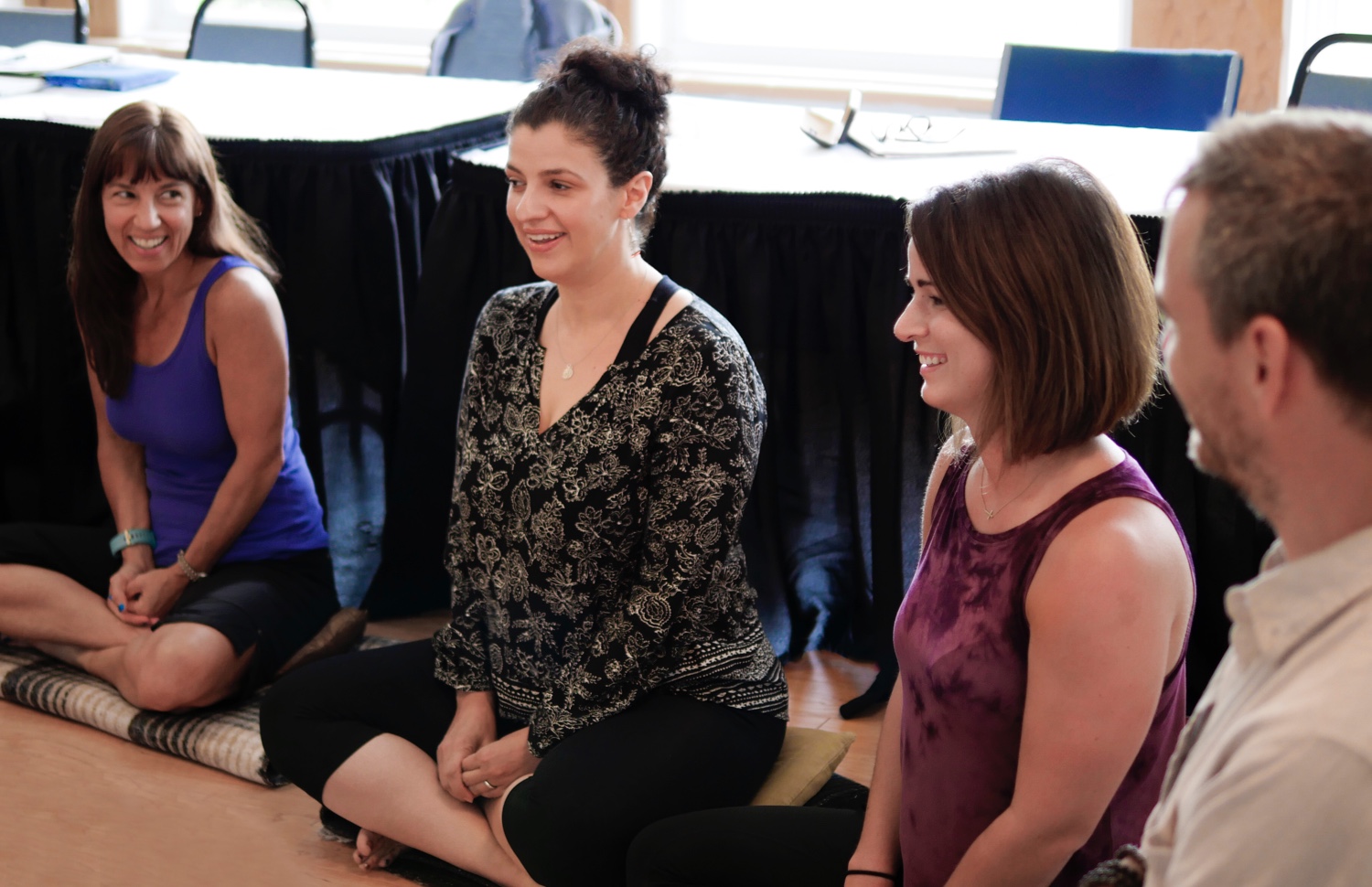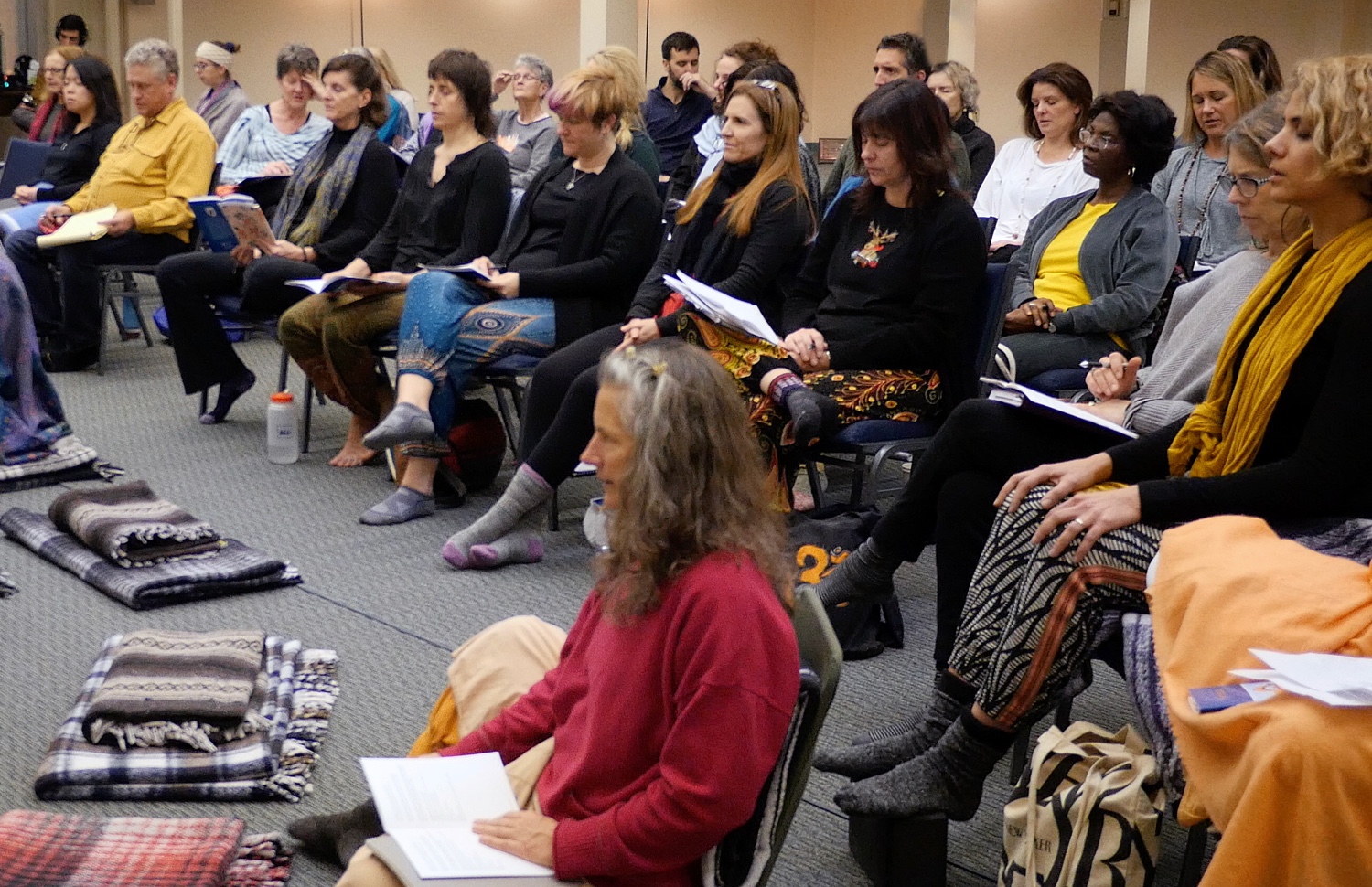 Program Faculty
Our experienced Yogi Living faculty bring over 50 years of combined experience embodying the depth and breadth of the Himalayan Tradition. Their passion for teaching is rivaled only by their adamant dedication to personal practice. Learn more about them below.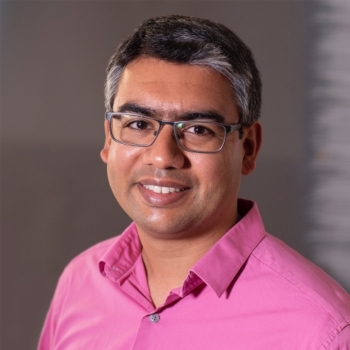 Ishan Tigunait
Practicing and sharing Yogi Living is my passion. Yogi Living represents the culmination of years of preparation and emerged in response to an outpouring of excitement amongst the Institute's membership for a signature program that shares the time-tested, experiential wisdom of the Himalayan Tradition. Yogi Living is a program of experiential transformation. On behalf of the Himalayan Institute, I'd like to personally invite all of you to join me on this extraordinary journey of self-discovery, fulfillment, and inner growth. Watch Ishan's videos | Read Ishan's full bio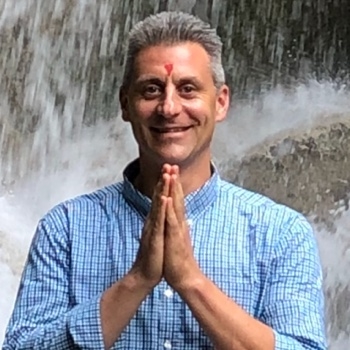 Luke Ketterhagen
My personal experiences at the Himalayan Institute have touched me so deeply that I want to share them with everyone! In the workshops, intensives, or trainings you have taken with me, I hope you gained the sense that we all have immense untapped potential. When we follow a system that is proven and cultivate a personal philosophy that matches our inherent desire to expand in all ways, this potential and capacity is maximized and begins to manifest. Yogi Living will inspire you to embody the principles of yoga and adopt them into your life. Watch Luke's videos | Read Luke's full bio
Judy Moulton
As the director of the Himalayan Institute's teacher certification programs, and having experienced the immense transformative power of yoga directly, I rely on my own personal practice of yoga and ayurveda to support my daily life, and I am dedicated to helping others to do the same. My style of teaching combines breath-connected movement, classical asanas, breath training, and systematic relaxation to access a state of deep inner awareness as preparation for meditative practice. I'm ecstatic to explore all of these aspects and more during Yogi Living. Watch Judy's videos | Read Judy's full bio
Greg Capitolo
Greg Capitolo is a certified E-RYT 500 yoga teacher who has studied, practiced, and trained with the Himalayan Institute since 1995. Greg's teaching combines precise alignment-based instruction with breath-centered movement, pranayama, systematic relaxation and meditation, leading students of all levels to experience the transformative power of yoga. Greg has been in residence at the Himalayan Institute since 2006, studying yoga in all its aspects under the guidance of Pandit Rajmani Tigunait, Rolf Sovik, Sandra Anderson and Shari Friedrichsen. Greg currently serves as the Institute's Director of Mission Programming and Corporate Treasurer. Read Greg's full bio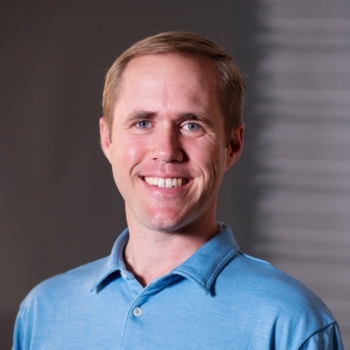 Ransom Hare
Ransom has been actively involved in the Himalayan Institute's Humanitarian and Excursion activities in India, Mexico, and Cameroon for over seven years. Since 2012, he has been part of the Excursion team leading groups to Allahabad, Khajuraho, and various sacred sites in the Himalayas including Dharamshala, Manali, Har Ki Doon, Gangotri and Tungnath, in India and to Cameroon, West Africa. He has a passion for exploring sacred spaces and learning how they can be a catalyst for deep transformation.
Read Ransom's full bio
Yogi Living®
Upcoming Dates
Experience
Community Living
The supportive, residential-style community of the Retreat Center offers the ideal environment for this 10-day immersion—perfect for establishing new skills and integrating those skills into your daily routine.
The Himalayan Institute is like a family. You will feel welcomed and encouraged to learn more about yourself through the practice of yoga.

Roxi from Frisco, TX
There is always a place for anyone who is willing to start their journey down the path of personal reflection and growth.

Emma from Cedarburg, WI
You cannot hide from yourself here. All of my stuff has been surfacing on a regular basis, but I have never felt more safe to feel it and let it go.

Tim from Souderton, PA
The Himalayan Institute is a vehicle for self-transformation. The spiritual fire here inspires practice, offers hope, and reminds us of our innate joy—sometimes all at the same time!

Lisa from Rochester, NY
The time I spent at the Himalayan Institute has absolutely changed my life—I have made such incredible, long-lasting friendships. The Institute will forever be my home away from home.

Leigh from Philadelphia, PA
While each of us has a unique path, our ultimate goal is the same. There is comfort and support being among like-minded seekers.

Bill from Chicago, IL