Do You Meditate?
Rolf Sovik, PsyD
February 10, 2020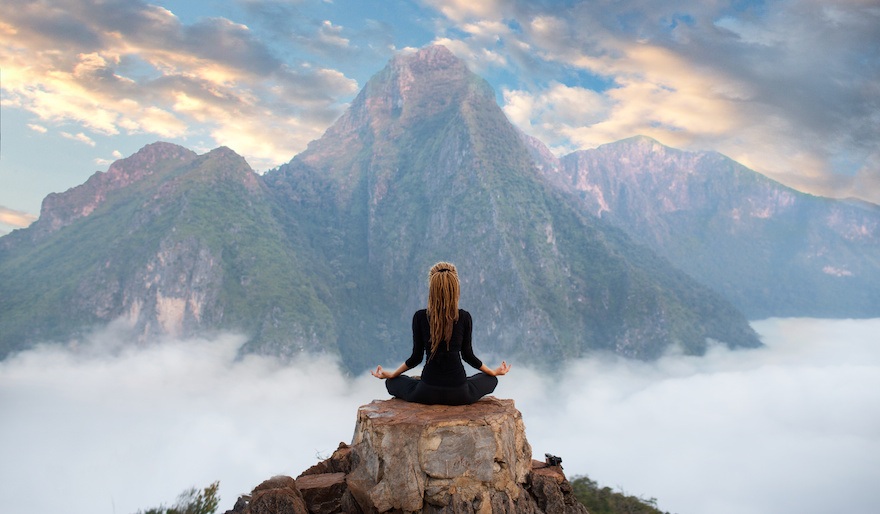 Over 30 years have passed since I sat across a low table from the person who inspired me to meditate. The room was small—a makeshift space, created for a brief interview with the accomplished yogi and visiting teacher Swami Rama. During our few minutes together, he seemed to assess me. Then quietly and with a deep voice he asked, "Do you meditate?"
As he spoke, I remember feeling that his voice had emerged from a remarkably calm place. Nonetheless, a rush of thoughts went through my mind in response to his question. I had made a number of experiments with meditation. I had sat quietly with a group of friends, trying to be as present and mindful as possible. I had also read many well-known books and essays on meditation. But the truth was that I did not meditate regularly and I was not certain how to meditate. Further, I knew I was sitting in the presence of someone who did.
I answered, "Not really." With the same deep and quiet tone he replied, "You should learn to meditate. I will teach you." In that moment I gratefully accepted his offer.
Direct knowledge of inner life comes from experience gathered in meditation.
At that time I was 25 years old and earning a very modest living playing the cello in Minneapolis. I created a small meditation space in my apartment and began attending weekly classes with one of Swami Rama's principal students who directed a local center called simply the Meditation Center. As a musician, the concept of daily practice was well engrained in my mind, and soon I was meditating morning and evening.
Some months later, in the summer of 1973, Swami Rama returned for another series of lectures. The setting was idyllic—a grassy hill overlooking a small lake in the farmlands of southern Minnesota. There a lecture tent had been set up to provide shelter, and students pitched smaller tents around it for sleeping. A soft breeze blew through the tents and overhead, a broad sky domed the land.
Twice a day Swami Rama sat on a small platform, lecturing and answering questions. As he spoke, a sense of timelessness pervaded the gathering. His aim, he said, was not simply to inform. "Lectures give indirect knowledge. This is useful, but does not lead far. Direct knowledge of inner life is superior. It comes from the experience gathered in meditation, and it is the highest knowledge."
He emphasized that meditation is not a process of fantasizing. "Imagination is the opposite of direct experience," he stressed. "Meditation is a systematic method. When this is understood, meditation becomes reliable and leads to deeper experience." He then proceeded to explain how to meditate and which were the most important features of the meditative method.
His talks, full of the good-humored stories and personal anecdotes that often dotted his lectures, were confidence building. During that summer I received a personal mantra to use in meditation and became even more convinced of the importance of meditating regularly. As I did, the inner and outer terrain of my life gradually changed, and within a few years I became a resident at the Meditation Center, where I deepened my practice, helped with administrative matters, and learned to teach. It was the beginning of a new vocation.
Light thine own lamp.
Over the next two decades, until Swami Rama's death in 1996, I was fortunate to maintain periodic contact with him. For his part, he more than fulfilled his early promise to me. He provided meditation instruction and, at crucial moments, lent advice on other matters as well. He encouraged me to return to graduate school for doctoral studies in psychology. He opened doors for trips to India, Nepal, and Tibet—opportunities to learn more about the meditative tradition. With his support, I began teaching within the Himalayan Institute, the organization he founded in 1971. And in his final years, he unfailingly visited the Institute's center in Buffalo, New York, where my wife, Mary Gail, and I settled in 1991. This tells the bare story. As it unfolded, meditation acquired more than theoretical or technical meaning for me. It brought my own habit patterns, emotions, drives, and spiritual aspirations into sharp relief and offered itself as the tool for sifting them—a work still in progress.
For his part, Swami Rama regularly reminded students of the Buddha's words: "Light thine own lamp." He placed responsibility for following the meditative path squarely on the shoulders of each student. In doing that, he also made sure that the preliminary means of practice were available to all.

Meditation leads to the simple pleasure of knowing one's self. One young student, pondering this in ancient times, replied honestly to his teacher, "I do not think I know myself." He continued, "My ignorance is such that I cannot even say that I do not know myself." This was an admission that lies close to the truth for most of us. It echoes the doubts that raced through my own mind many years ago, when Swami Rama asked me whether I meditated. For the most part, the remedy for such doubt does not lie in collecting more information about ourselves or in more contemplation. Self-knowledge is acquired through an altogether different way of knowing, one in which the mind is engaged in being. This is meditation.
Source: Moving Inward: The Journey to Meditation by Rolf Sovik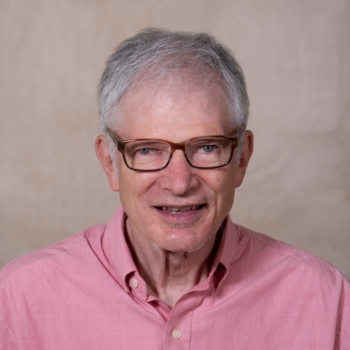 President and Spiritual Director of the Himalayan Institute, Rolf Sovik, PsyD, began his study of yoga and meditation in 1972. He is a student of H.H. Swami Rama and Pandit Rajmani Tigunait, and under their guidance has explored the teachings of the Himalayan tradition. He holds degrees in philosophy, music, Eastern Studies, and Clinical Psychology. He is currently a resident of the Himalayan Institute where he lives with his wife, Mary Gail. Read Rolf's articles on yoga wisdom and spirituality in the Himalayan Institute Wisdom Library.