Reduce Stress with Systematic Relaxation
Building Resilience
Bill Ryan, PhD
September 19, 2019
We all experience stress—what matters is our resilience to it. Bill Ryan shares how systematic relaxation helps us recover quickly from daily stress by supporting our nervous system and promoting inner balance. Discover ways to incorporate this deeply restorative practice into your own routine!
Format: Video with audio download
Length: 3 mins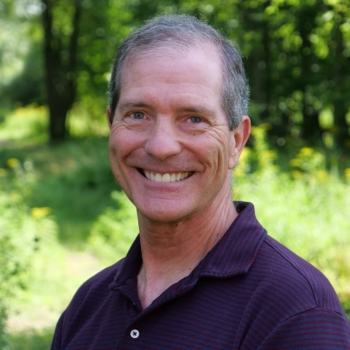 Bill Ryan earned a PhD in exercise physiology from the University of Wisconsin and holds degrees in nursing and public health (epidemiology). In addition to being licensed as a registered nurse, Bill is certified as a Registered Clinical Exercise Physiologist by the American College of Sports Medicine and is a registered yoga teacher through Yoga Alliance. He brings 30 years of teaching experience in higher education in exercise science, public health, and nursing, and over 40 years of meditation practice to his current position on the staff of the PureRejuv Wellness Center, where he provides biofeedback services.