Secret of the Yoga Sutra Book Club, Part 4: Ishvara, Our Eternal Guide
Secret of the Yoga Sutra Book Club
Ishan Tigunait
September 5, 2019
The sages tell us that Ishvara pranidhana—trustful surrender to higher reality—is a highly refined practice and the gateway to samadhi. In the study of Yoga Sutra 1:23–1:29 (the "Ishvara sutras"), Ishan Tigunait demystifies the concept of Ishvara. Listen to this lecture to discover how connecting ourselves to this all-pervading, omniscient field of awareness through mantra japa and related practices is the key to inner transformation.
To prepare for the next session, please read sutras 1:30–1:35 in Pandit Tigunait's The Secret of the Yoga Sutra: Samadhi Pada (for key terms and self-study questions, download the PDF Study Guide).
(Note that sutra 1:35 will be studied in greater depth in the context of 1:36, "The Lotus of the Heart: Our True Abode," which is Session 6.)
Format: .mp3 audio file with download
Length: 1 hr 4 mins
Further Reading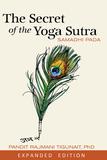 The Secret of the Yoga Sutra: Samadhi Pada
The Secret of the Yoga Sutra is the first practitioner-oriented commentary of the Yoga Sutra which is fully grounded in a living tradition. It shares the essence of Pandit Tigunait's rigorous scholarly understanding of the Yoga Sutra, through the filter of experiential knowledge gained through decades of advanced yogic practices, and enriched by the gift of living wisdom he received from the masters of the Himalayan Tradition.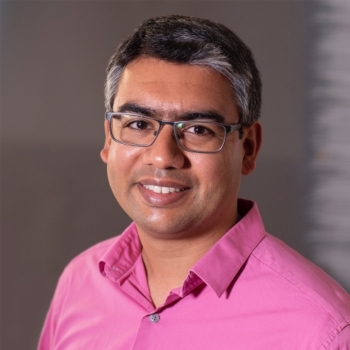 Growing up at the Himalayan Institute, Ishan Tigunait received his first spiritual lessons from Swami Rama of the Himalayas, and has continued his spiritual education for the past 30 years under the guidance of his father, Pandit Rajmani Tigunait. Ishan serves as Executive Director of the Himalayan Institute, and has been a driving force for the Himalayan Institute's humanitarian projects in Africa over the past 15 years. He also serves as Managing Director of Himalayan Institute India, and spearheaded the establishment of the Institute's newest campus in Khajuraho, India. Ishan's passion is sharing modern reflections on the ancient wisdom of the yogic and tantric traditions. As a Himalayan Institute faculty member, he is a key contributor to the Vishoka Meditation program and the Institute's 500-hour yoga teacher training program, and also leads annual pilgrimages to India and the Himalayas. Holding a degree in computer engineering, Ishan worked for IBM before returning to the Himalayan Institute in 2006. Ishan is also co-founder of Moka Origins, a socially conscious bean-to-bar chocolate maker and specialty coffee roaster. He is an avid social entrepreneur, and is committed to sharing the transformational power of yoga to unleash our full potential.