Turning Within: Practical Strategies for Resting the Mind
Rolf Sovik, PsyD
February 18, 2018
From the earliest Upanishads to the writings of modern saints, we are told to turn within to rest our mind and find inner peace and joy. But while the advice to turn within may sound easy, carrying out that advice, for most of us, can be a challenge to put into practice.
Drawing from the breadth of the yoga tradition, Rolf Sovik will offer examples of this fundamental teaching as it appears in various yoga scriptures, and explore what it means to turn within. Leading a guided step-by-step practice on the basic ways to rest the mind, Rolf will provide an insider's approach on establishing a solid foundation for a strong and clear inner vision.
Join Rolf for this insightful discussion and guided practice. Listen and practice along with us, and learn the power of turning within to transform your life!
Format: Video with audio download
Length: 1 hr, 2 mins
Source: Livestream recorded live at the Himalayan Institute in Honesdale, PA on February 18, 2018.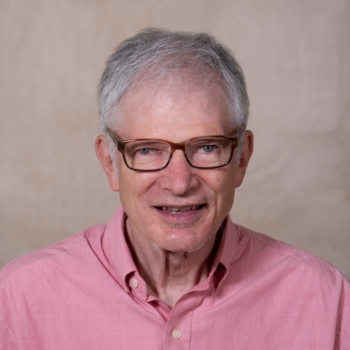 President and Spiritual Director of the Himalayan Institute, Rolf Sovik, PsyD, began his study of yoga and meditation in 1972. He is a student of H.H. Swami Rama and Pandit Rajmani Tigunait, and under their guidance has explored the teachings of the Himalayan tradition. He holds degrees in philosophy, music, Eastern Studies, and Clinical Psychology. He is currently a resident of the Himalayan Institute where he lives with his wife, Mary Gail. Read Rolf's articles on yoga wisdom and spirituality in the Himalayan Institute Wisdom Library.