Why is Tantra so important in the 21st century? How can Tantra compliment the study and practice of Yoga, Ayurveda, and other forms of health and healing? Why are promises made by texts and teachers of all traditions not being fulfilled?
Tantra has answers to these questions and can provide the tools and means necessary to ensure these promises are fulfilled.
Take advantage of this rare opportunity to invest in your personal practice. The Living Tantra™ educational series is the most complete tantric studies program in the world. Offering participants the perfect balance of intellectual and experiential learning, Living Tantra™ will complete our study of Yoga, Ayurveda, and other paradigms of health and healing and will inspire and empower us to put our knowledge to work in the world around us.
By taking part in the experience you will:
Experience and learn to practice principles of tantra that will accelerate your personal transformation and healing
Become proficient in tantric techniques for healing and nurturing your family, community, and the natural world
Create an enlightened lifestyle where worldly achievement and spiritual fulfillment go hand in hand
Significantly enhance your existing knowledge and experience of yoga, meditation, spirituality, Ayurveda, and holistic health
About the Teachers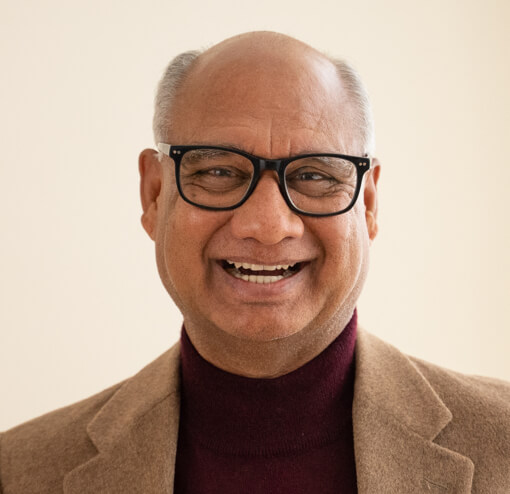 Pandit Rajmani Tigunait, PhD
Pandit Rajmani Tigunait, PhD, is a modern-day master and living link in the unbroken Himalayan Tradition. He is the successor to Sri Swami Rama of the Himalayas, and the spiritual head of the Himalayan Institute. As the author of numerous books, including his autobiography Touched by Fire: The Ongoing Journey of a Spiritual Seeker, Pandit Tigunait...
Read full bio