Ayurvedic Fall Cleanse & ​Rejuvenation
Kathryn Templeton
September 10, 2017
Autumn leaves tell the story of how we can stay healthy and hearty during the change of season by cleansing out the heat of summer for a smooth transition into vata-dominant fall and early winter. Just like the leaves on a maple tree, our bodies collect heat all summer long. We need to evacuate these qualities before we move into the next season of fall, with its dry, light, rough, and highly mobile qualities. Learn how a gentle cleanse and nourishing rejuvenation can help us prevent issues such as seasonal allergies, rashes, headaches, inflammation, and melancholy mood.
This Livestream features an informative lecture with Kathryn Templeton. Please see below for special recipes for this fall cleanse. Listen and practice along with us; heed the powerful wisdom that will transform your life!
Format: Video with audio download
Length: 56 mins
Recipes For Fall Cleanse & Rejuvenation
Traditional Kitchari
2 cups basmati rice
2 cups mung dal (split yellow)
7 cups water
Pinch of kosher salt
2 tablespoons ghee
3 teaspoon mustard seeds
2 teaspoon cumin seeds or powder
2 teaspoon turmeric powder
2 teaspoon coriander powder
2 teaspoon fennel powder
Directions:
Wash basmati rice and mung dal separately in at least 2 changes of water.
Saute the seeds in the ghee until they pop, then add the other spices. Add the mung dal and salt and saute for 1 or 2 minutes. Add all together and bring to boil, then simmer for 30 minutes or until the dal is about ⅔ cooked.
Now prepare any vegetables that suit your constitution. Cut them into smallish pieces. Add rice and the vegetables. Stir to mix, adding extra water if required. Bring back to a boil, then simmer for 20 minutes or until rice is fully cooked. Aim to have minimal water remaining, leaving the lid on the pot to allow any excess to slowly be absorbed.
Serve and enjoy!
Six Tastes Oatmeal
1 cup oatmeal (your favorite style of oats)
Milk (from a happy cow) to taste
1 tablespoon ghee (clarified butter)
⅛ teaspoon cinnamon
⅛ teaspoon cardamon
Dash of nutmeg and salt
Maple syrup
Pinch of cloves
Directions: Warm together and enjoy!
Ghee
2 sticks of unsalted, organic butter
Directions:
Place butter in a 2 quart, heavy-bottom stainless steel pot.
Melt butter over medium-high heat until it bubbles. Turn down heat to medium.
When foam appears, skim off the top.
Milk solids will sink to the bottom of the pot, the butter will turn to clear oil, and crackling sound will get quieter. The solids at the bottom should be golden brown.
Pour the oily ghee through several layers of cheesecloth into a clean glass jar.
Set aside until it is thoroughly cooled. Once cooled, screw on the lid for storing.
Enjoy!
Nighty Night Rasayana
4 to 6 ounces of milk (from a happy cow)
Pinch to ¼ teaspoon cinnamon
Pinch to ¼ teaspoon cardamon
Pinch to ¼ teaspoon nutmeg
Pinch to ¼ teaspoon saffron
1 teaspoon of ghee (clarified butter)
Directions:
Place all ingredients in a saucepan and soft boil for about 3 minutes.
Remove from the stove and let sit for a minute or so and then add honey to taste. Please add either more or less than 1 teaspoon of honey; equal parts honey and ghee are an ayurvedic "no-no".
Take to a cozy bed and sip until finished.
Source: Livestream recorded live at the Himalayan Institute in Honesdale, PA on September 10, 2017.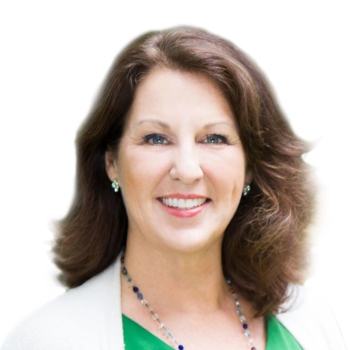 Kathryn Templeton, MA, RDT/MT, E-500 RYT, C-IAYT. Ayurvedic practitioner Kathryn Templeton has devoted her life to the health of others. A psychotherapist for 30 years, Kathryn is a Master Teacher in the field of Drama Therapy and continues to work both clinically and as an educator specializing in the treatment of individuals with anxiety, depression, and complex trauma. As a C-IAYT, NAMA-registered Ayurvedic practitioner and Senior ParaYoga teacher, Kathryn has worked to develop specialized treatments integrating the principles of yoga, ayurveda, and clinical psychology. Kathryn is a faculty member at the Himalayan Institute and the founder of the Himalayan Institute Ayurvedic Yoga Specialist program (HIAYS), Torchbearer Mentorship program, AYS Grad School, and The Three Wisdom Traditions: Integrating Yoga, Ayurveda, and Psychology (3WT). She is an Adjunct Professor of Human Development and General Psychology, a contributing writer and educator for Yoga International, and a Banyan Botanicals Ambassador. RDT – Registered Drama Therapist MT – Master Teacher.