Nurturing Our Spiritual Heart Through Meditation
Rolf Sovik, PsyD
August 20, 2020
How do we discover and nurture our spiritual heart? What can we do when our heart is weighed down by strain, stress, and emotional tension? The ancient yogis knew the meditative techniques to dissolve the burdens that weigh on our heart, and have gifted them to humanity.
In this never-before-seen lecture video from 2008, Rolf Sovik teaches a time-honored technique of meditation that focuses on relieving emotional fatigue while redirecting—and uplifting—our emotions to serve our highest self. With gentle grace and humor, Rolf explains the subtleties of working with our emotions: focusing on the emotional experience at each of our three lower chakras, and finally meditating at our heart center—the key to our higher emotional life that blossoms into spiritual unfoldment.
Bookended by two guided meditation practices, this unique lecture gives you the practical tools and knowledge you need to start your own meditation practice, or deepen your current one.
Format: Video with audio download
Length: 1 hr 16 mins
Source: Cave of the Heart lectures (Honesdale, 2008)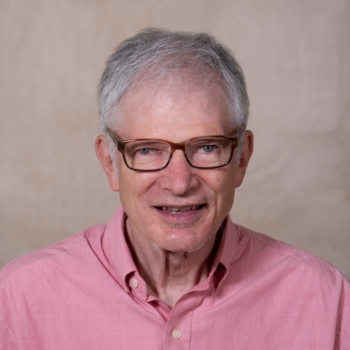 President and Spiritual Director of the Himalayan Institute, Rolf Sovik, PsyD, began his study of yoga and meditation in 1972. He is a student of H.H. Swami Rama and Pandit Rajmani Tigunait, and under their guidance has explored the teachings of the Himalayan tradition. He holds degrees in philosophy, music, Eastern Studies, and Clinical Psychology. He is currently a resident of the Himalayan Institute where he lives with his wife, Mary Gail. Read Rolf's articles on yoga wisdom and spirituality in the Himalayan Institute Wisdom Library.