Using Meditation to Work with Difficult Emotions
Kate Kill
March 8, 2018
Emotions can be tricky, but dealing with difficult ones, like anger or sadness, helps us cultivate balance and well-being. They provide a window into our deeper self and clue us into areas of our life where we need to process in some way. Kate Kill explains how using meditation to work with difficult emotions provides a safe and productive way to reflect on and transform our emotions, so they work for us and not against us.
Format: Video with audio download
Length: 6 mins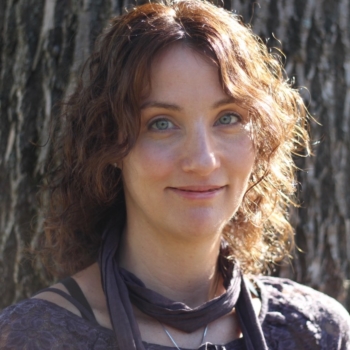 Kate serves as President on the Board of Directors for the Himalayan Institute of Pittsburgh and is a Yoga Alliance Continuing Education Provider. Drawing from the Himalayan Tradition, she blends yogic and Ayurvedic techniques to promote wellness on all levels. Kate enjoys leading corporate seminars and retreats in and out of the country. She also works with athletes to optimize peak efficiency and students, teaching them mindfulness and yoga practices that they can carry with them throughout their lives.