A world leader in the field of yoga, meditation, spirituality, and holistic health, the Himalayan Institute is a non-profit international organization dedicated to serving humanity through educational, spiritual, and humanitarian programs. The Himalayan Institute exemplifies the spiritual heritage of mankind that unites East and West, spirituality and science, ancient wisdom, and modern technology.
Mission-Driven, Member-Supported
The mission of the Himalayan Institute is to inspire, educate, and empower all who seek to experience their full potential.
The Himalayan Institute has been and continues to be home to a service-driven community of yogis, volunteers, and faculty-in-residence. Our community is held together by dedicated students of the Himalayan Tradition, who value the principles of universal respect and collective responsibility.
We perform our actions driven by these core tenets of our mission:
Wisdom Tradition
Our endeavors are distinguished by their living connection to an ancient wisdom tradition of the Himalayan Masters, expressed through a unique offering of online and in-person mission programs.
Service
Our commitment to service both at home and abroad incorporates our global humanitarian impact through
projects in Africa and India
as well as a commitment to sustainable partnerships with the local community at our world headquarters in Honesdale.
Community
Our members consist of a vibrant residential community of practitioners, karma yogis (service-driven seekers), and faculty-in-residence as well as a global community of seekers, committed to living their spiritual values.
One of the greatest adepts, teachers, writers, and humanitarians of the 20th century, Swami Rama (1925–1996) is the founder of the Himalayan Institute. Born in Northern India, he was raised from early childhood by the Himalayan sage, Bengali Baba. Under the guidance of his master, he traveled from monastery to monastery and studied with a variety of Himalayan saints and sages, including his grandmaster who was living in a remote region of Tibet.
In addition to this intense spiritual training, Swami Rama received higher education in both India and Europe. From 1949 to 1952, he held the prestigious position of Shankaracharya of Karvirpitham in South India. Thereafter, he returned to his master to receive further training at his cave monastery, and finally in 1969, came to the United States where he founded the Himalayan Institute.
His best known work, Living With the Himalayan Masters, reveals the many facets of this singular adept and demonstrates his embodiment of the living tradition of the East.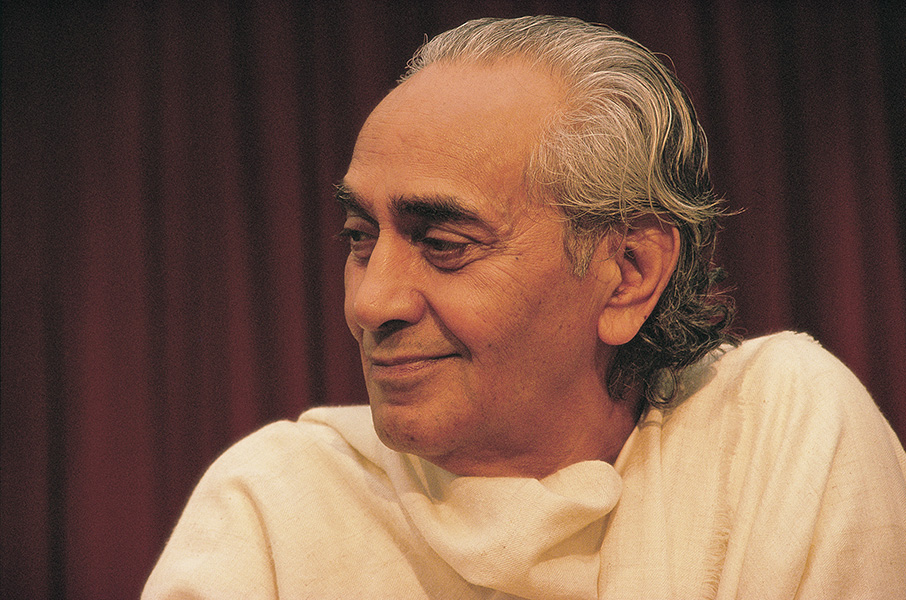 Pandit Rajmani Tigunait, PhD—Chairman & Spiritual Head
Spiritual head of the Himalayan Institute, Pandit Tigunait is the successor of Swami Rama of the Himalayas. Lecturing and teaching worldwide for more than a quarter of a century, he is the author of fourteen books, including his autobiography Touched by Fire: The Ongoing Journey of a Spiritual Seeker, the best-selling At the Eleventh Hour: The Biography of Swami Rama of the Himalayas and a regular contributor to Yoga International.
Pandit Tigunait holds two doctorates: one in Sanskrit from the University of Allahabad in India, and another in Oriental Studies from the University of Pennsylvania. Family tradition gave Pandit Tigunait access to a vast range of spiritual wisdom preserved in both the written and oral traditions. Before meeting his master, Pandit Tigunait studied Sanskrit, the language of the ancient scriptures of India, as well as the languages of the Buddhist, Jaina, and Zorastrian traditions. In 1976, Swami Rama ordained Pandit Tigunait into the 5,000-year-old lineage of the Himalayan Masters.
Make a Donation
Support our mission
Your gift, of any size, makes a difference. We operate by the spiritual and financial support of extraordinary individuals like yourself. Your financial contributions and consistent monthly support make our mission possible. Your support allows the Himalayan Institute's mission of personal and community transformation to come to fruition.
Planned Giving
Share, serve, and make a difference
The Himalayan Institute is fueled by and sustained by the support of its members. Our mission of inspiration, education, and empowerment is made possible thanks to your ongoing support. By establishing a planned gift to the Himalayan Institute, you leave a legacy for future generations.
Branch Centers and Affiliate Locations
Core Offerings
The Himalayan Institute draws on roots in the yoga tradition to serve our members and community through our core mission offerings.
Mission Programs
In-person specialty courses and faculty-led programs at our retreat center in Honesdale, PA
In-person certification programs covering ayurveda and both 200 and 300-hour yoga teacher training. As funding allows, scholarships are awarded to individuals based on financial need and other hardship considerations.
Long-form and weekend health and wellness retreats, including Panchakarma and Pause & Renew
Host to Mission Programs and seminars featuring some of the most experienced and accomplished teachers in the country
Private event hosting, offering five fully equipped practice spaces and over 40 years experience in facilitating retreats
Comfortable, modern guest amenities, situated on a 400-acre woodland campus in the picturesque Pocono Mountains
Himalayan pilgrimage events, typically every fall and/or spring
Kajuraho Sadhana Immersion and personal retreats at HI Kajuraho
Hosted events with Mission Faculty at HI Kajuraho and HI Allahabad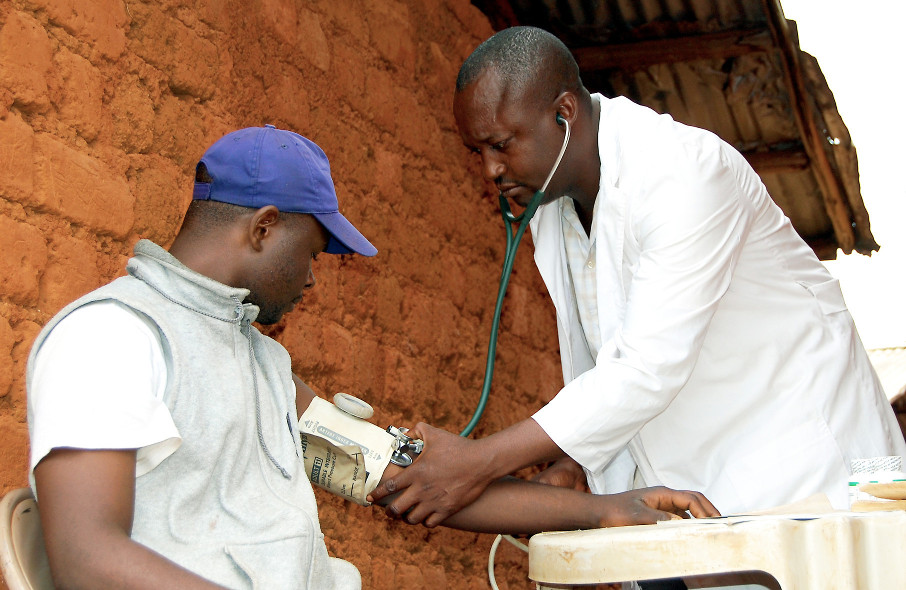 Projects in Cameroon, West Africa focused on libraries and education, community health, and job creation
Projects in India focused on education advocacy, preserving ancient culture and wisdom, and natural disaster relief
Projects in Mexico and Tibetan settlements in Southern India focused on nutritional counseling and agricultural sustainability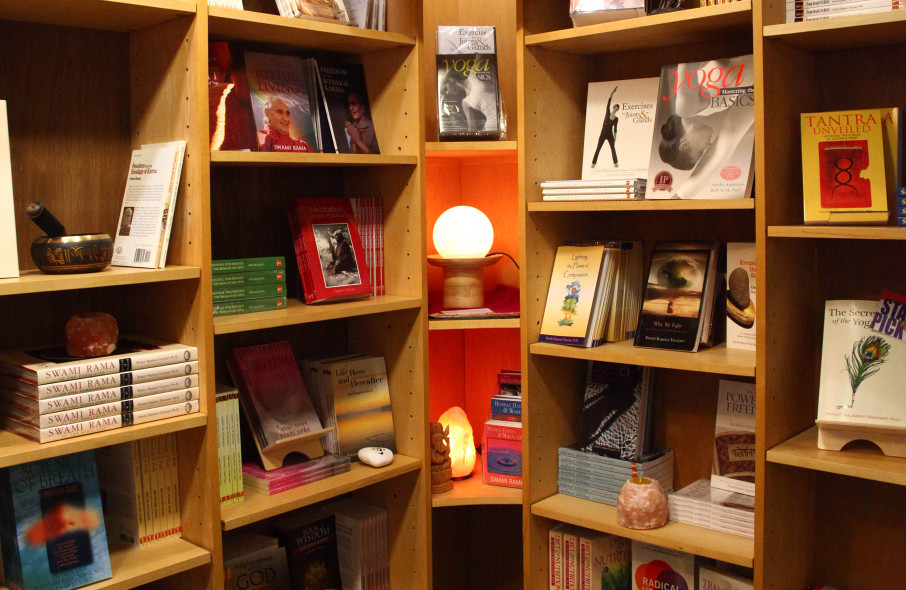 Backlist of over 80 print titles written by Mission Faculty
Specialty new releases, such as Secret of the Yoga Sutra by Pandit Rajmani Tigunait
Practice resources, such as Yoga: Mastering the Basics by Rolf Sovik, PsyD and Sandra Anderson
Health Products & Therapeutic Services
At the PureRejuv Wellness Center, we offer:
Integrative medicine and chiropractic services
Massage and body work
Biofeedback and yoga therapy
Health products