Sadhana Retreats
Make practice the organizing principle of your day on this extended personal retreat.
DEEPEN YOUR PRACTICE
RECONNECT WITH YOURSELF
IMMERSE IN SADHANA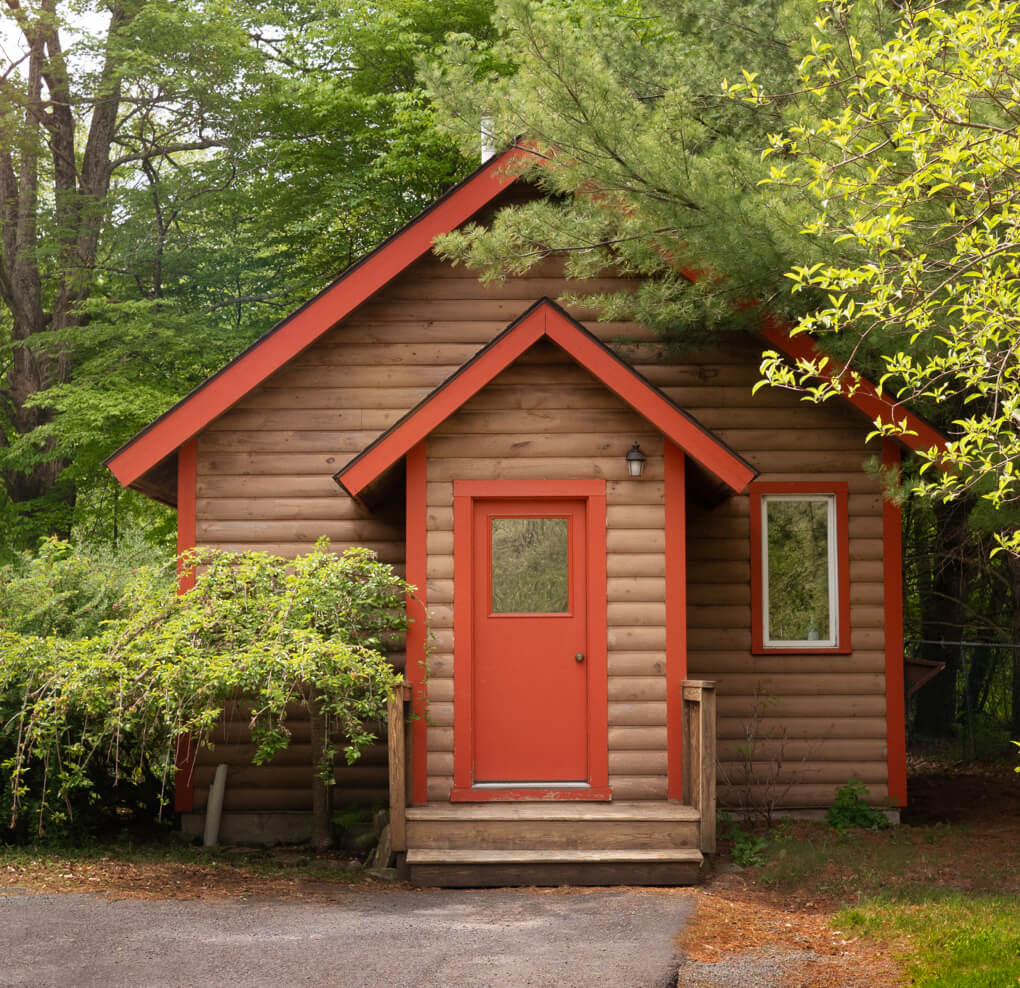 About Sadhana Retreats
A Sadhana Retreat at the Himalayan Institute is an opportunity for deep relaxation and rejuvenation while focusing on personal practice. This unique retreat offering provides ample time, space, and privacy to allow the fruits of practice to blossom. In the olden days, yogis would retreat to caves deep in the Himalayas in order to undertake sadhana in solitude. Our Sadhana Retreats aim to give that same opportunity to modern seekers, with extra support and comfort. Two private cottages tucked away in quiet corners of our forested campus provide ideal hermitages for Sadhana Retreat participants.
A Sadhana Retreat is ideal for the committed spiritual seeker, yogi, meditator, and personal retreat alumni who feels called to retreat from their normal life and make practice the organizing principle of their day. Our Sadhana Retreat is an extended personal retreat with more space and privacy for practice. Not intended as a remote workplace, this retreat is specifically for spiritual practitioners.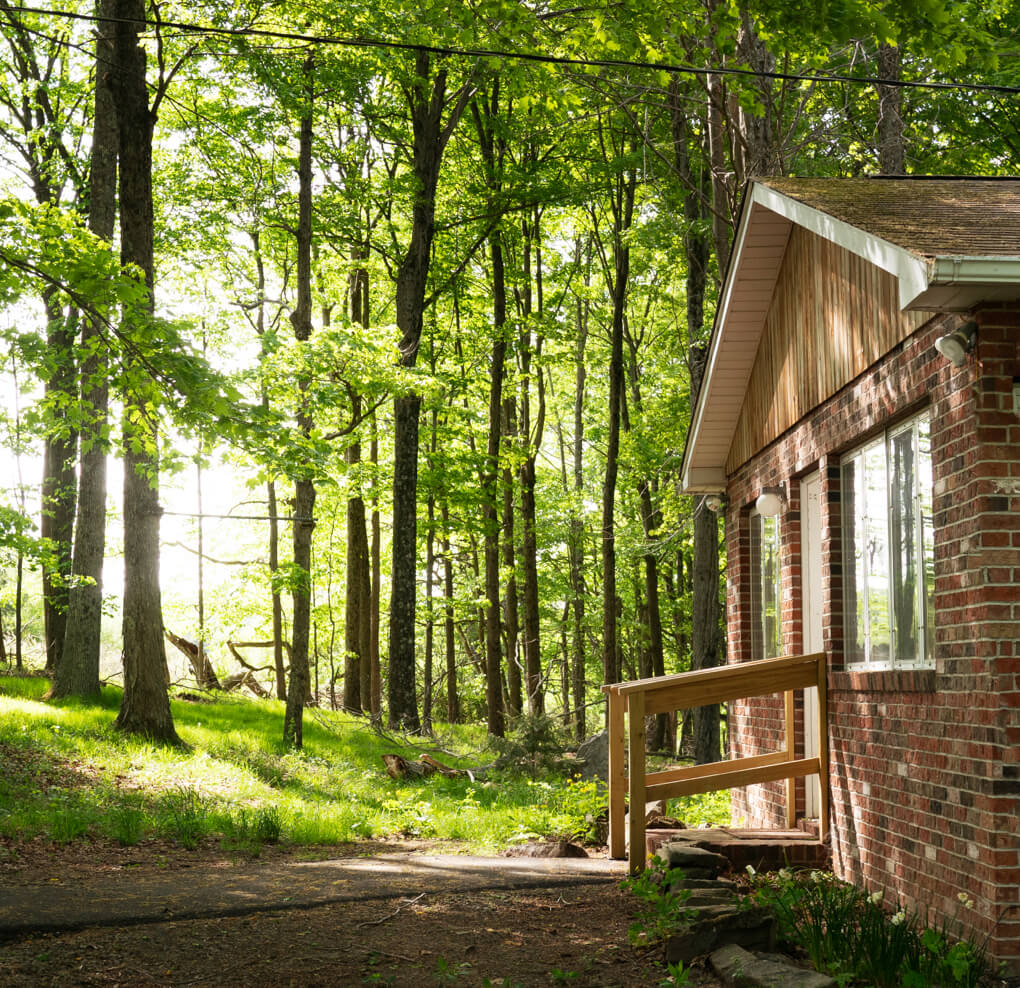 This Program Includes:
Support Your Sadhana
Space, privacy, and comfort to support your sadhana
Private Cottage
Meditation and daily prayers in the Sri Vidya Shrine
3 nourishing vegetarian meals a day in our dining hall and a private kitchen in your cottage to prepare your own meals tailored to your practice
Access to all community offerings such as Hatha Yoga classes, Satsanga, Kirtan, and Seasonal bonfires
Yoga mat, breath pillow, blocks, bolster, blankets, and meditation cushions
Peaceful walks along our 5 hiking trails
Each cottage includes a fully equipped kitchen and bed & bath linens
Space, Privacy, and Comfort
Choose Your Sadhana Cottage
The Harmony cottage is nestled on the edge of the forest within the Himalayan Institute campus. This spacious cottage features a one-bedroom layout with a kitchen, full bathroom with tub and shower. Surrounded by the serene beauty of the Pocono Mountains, the cottage offers a tranquil escape where you can connect with nature.
The open-concept living space combines the living area, kitchen, and dining space, providing ample room for relaxation and practice. This cottage includes a work desk with wifi and a single person sofa pullout. The bedroom is a cheerful sanctuary with a full size bed and walk in closet. The well-equipped kitchen includes a dishwasher and a washer and dryer. The bathroom includes a shower & tub.
2-Week Sadhana Retreat – $1,999
1-Month Sadhana Retreat – $3,599
2-Month Sadhana Retreat – $7,198
This cozy cottage offers a one-bedroom layout with a kitchen, bathroom with shower, and wifi. Nestled amidst the beauty of the Pocono Mountains, the Ananda Cottage provides a serene and tucked-away feeling, ideal for those seeking a peaceful escape.
The open-concept floor plan offers a convenient flow between the kitchen, dining area, and living space. The bedroom provides a tranquil sanctuary with a comfortable, full size bed and a writing desk near the window. Outside, a private patio allows you to enjoy the serenity of the surroundings.
2-Week Sadhana Retreat – $1,699
1-Month Sadhana Retreat – $3,099
2-Month Sadhana Retreat – $6,198
Testimonials
Harmony Cottage is a slice of pure magic. It is tucked right where the fields meet the forest and I felt such a deep sense of peace and contentment during my stay. I loved being a full part of the community, while having private space so close to nature. I would love to stay again. Thank you HI and Harmony Cottage!