Nurture, Inspire, Transform Together
Elevate your corporate retreat in the serene Pocono Mountains of Pennsylvania. Our award-winning yoga retreat center offers a tranquil setting for team rejuvenation, blending breathtaking nature with revitalizing yoga, meditation, nourishing cuisine, and comfortable, modest accommodations. Inspire productivity and well-being in a beautiful natural setting.
At a Glance:
Auditorium—Capacity 150 seated
Seminar Room—Capacity 65 Seated
Lotus Room—Capacity 52 Seated
Sunrise Room—Capacity 30 Seated
Sunset Room—Capacity 30 Seated
Sunset Pond Yoga Deck—Capacity 25 Seated
Accommodations and Amenities
At a Glance:
75 Guest Accommodations
Nourishing Vegetarian Meals
On-Site PureRejuv Wellness Center
Daily Yoga and Meditation Classes
Campfires and Chai Parties
Wi-Fi and Business Lounge
At a Glance:
400-Acre Campus
5 Groomed Hiking Trails
Sound of Music Hill
Sunset Pond
Multiple Campfire Locations
MOKA Origins Chocolate and Coffee Factory
We Have Your Event Needs Covered
All-Inclusive Per-Person Pricing
Tranquil, Scenic Environment
Full-Service Event-Hosting Team
Access to PureRejuv Wellness Center
Daily Yoga and Meditation Classes
Nourishing Vegetarian Meals
400-Acre Campus with Hiking Trails
50+ Years of Event-Hosting Experience
Design Your Own Experience
Design your own unforgettable retreat, and ignite your team's creativity, purpose, and potential in this serene setting. Whether your team seeks relaxation or outdoor adventure, our award-winning center and staff offer personalized activities and ad-ons to ensure an exceptional experience tailored to your specific needs. Craft your dream corporate retreat with customizable workshops, activities, and relaxation that will elevate well-being, forge connections, and inspire your team.
Contact Us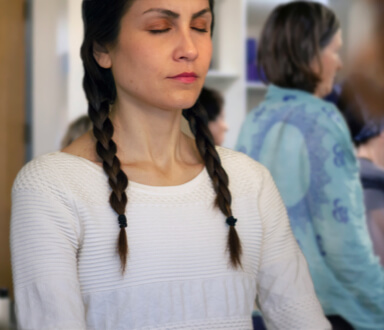 Yoga, Meditation, and Wellness Lifestyle
Enjoy daily yoga and meditation classes with our experienced and caring faculty. Our approach to yoga and meditation focuses on essential practices that are accessible to all people. Unite your body and breath to go inward and discover the vast potential of your mind and heart. The entire experience of being here, from the community to the food we serve, is designed to be supportive of the inward journey of our guests.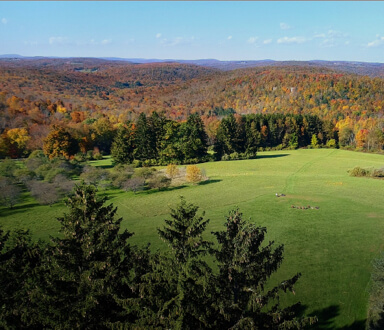 Idyllic Mountain Setting
Explore our picturesque 400-acre campus, nestled in the rolling hills of the Poconos. Experience breathtaking views from our Sound of Music Hill, scenic trails for hikes and nature walks, and our charming Sunset Pond—host to bonfire gatherings, contemplative moments, and some of the best sunsets on campus.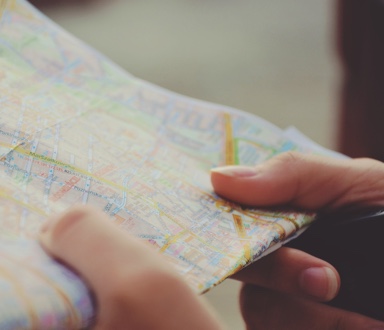 Convenient and Accessible
The Himalayan Institute is located less than a three-hour drive from major metropolitan areas along the East Coast. Several major airports, including Newark, LaGuardia, JFK, and Philadelphia, as well as Wilkes-Barre/Scranton regional airport, offer convenient transport options. Reach the Institute with ease and disconnect from the daily hustle, reconnecting with yourself and nature.
Accommodations and Amenities
Our 75 guest rooms, designed in a simple style, offer comfort and tranquility and range from modest to deluxe, including singles, doubles, and spacious apartments. In addition to our indoor dining spaces, outdoor dining is available in the warmer months. Discover our yoga/health-oriented bookstore, unwind at our Retreat Center cafe or with a choice of fine chocolates and coffees at the Moka Chocolate and Coffee Factory, and rejuvenate your body and soul with diverse bodywork services at our on-site wellness center.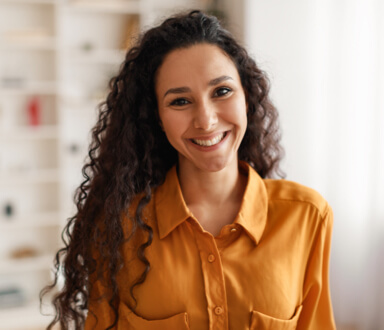 Making it Easy
Let us make it easy for you. Drawing on more than 50 years of expertise, our experienced staff at the Himalayan Institute Retreat Center will curate a remarkable stress-free experience for your team, ensuring a smooth journey from planning to execution. Trust us to make your corporate retreat simple, easy, and unforgettable.
Embark on a journey of renewal for your whole team!
For more information and to schedule a call with our event hosting team, please start by telling us about your unique event hosting needs. We are excited to help you plan a perfect retreat.