"A pilgrimage is a journey of discovery—how to find the fulfillment your soul is seeking."
Himalayan Institute Excursions
Since 1972, Himalayan Institute Excursions have offered purpose-driven journeys to discover the fulfillment your soul is seeking. Whether you're retracing the footsteps of sages through pilgrimage in the Himalayas, or immersing yourself in the most incredible spaces the US has to offer, you will experience the life-changing power of yoga in action. Himalayan Institute Excursions combine the power of extraordinary spaces, systematic yoga practice, and conscious community to leave you inspired and empowered to live your best life.
Legacy
In the last 45 years, notable pilgrimage destinations include the shrines of Badrinath, Kedarnath, Gangotri, Yamunotri, Valley of the Flowers, Varanasi, Allahabad, Kamakhya, Mysore, Mount. Kailash in Tibet, and more. The Maha Kumbha Mela in 2001 was a hallmark milestone, with over 600 pilgrims from around the world joining us at the Himalayan Institute campus in Allahabad. In 2013, 500 pilgrims returned to Allahabad for the Kumbha Mela and the consecration of the Sri Vidya Shrine at the Himalayan Institute campus in Khajuraho.
Spiritual Excursions & Pilgrimages
For 45 years, the Himalayan Institute has led numerous pilgrimages on traditional pilgrimage routes throughout India. This has enabled spiritual seekers to experience the beauty and power of some of the most spiritually charged shrines of the Himalayan Tradition.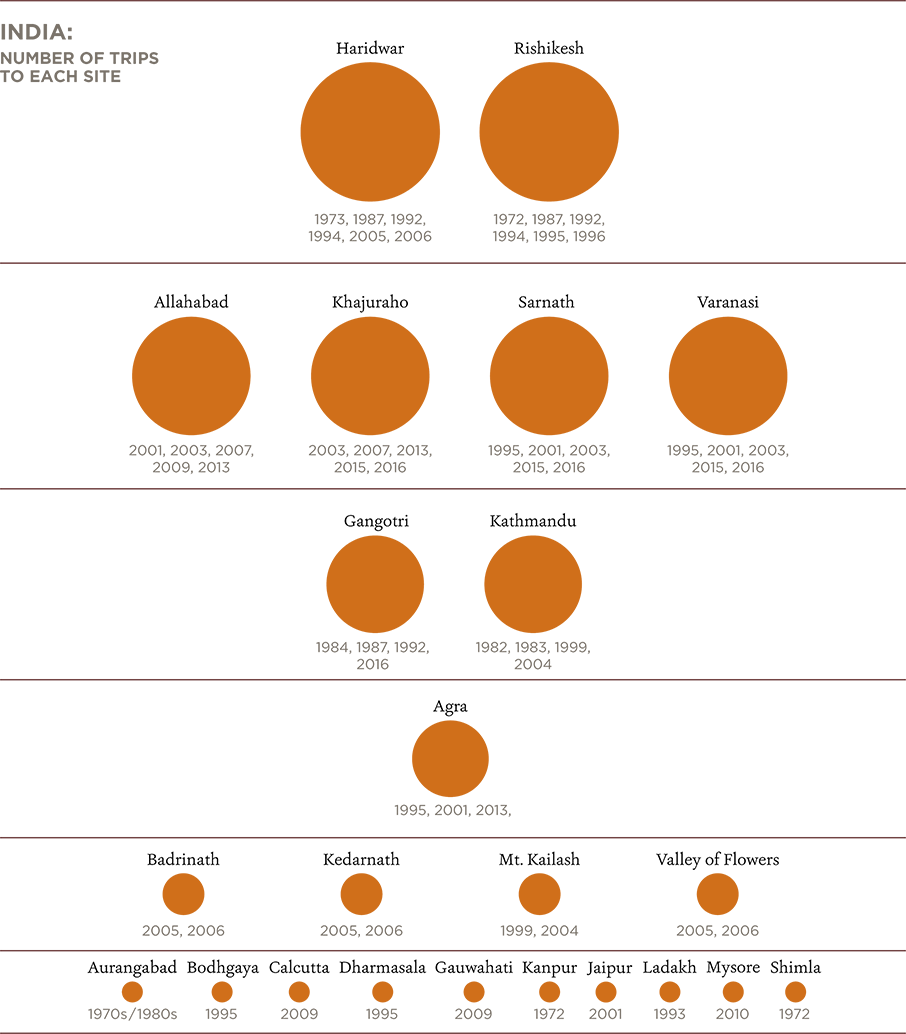 Service Excursions
Our service excursions give participants the opportunity to see, in person, how the Himalayan Institute's humanitarian projects are impacting real lives. As the reach of our humanitarian projects expands, so too does the number of seekers who are making the journey to Mexico and Cameroon to put yoga into action.
Photo Journey
India
Himalayas
Mexico (Eco-Service Excursion)
Cameroon (Eco-Service Excursion)