Sikkim
Trekking and Yoga in the Himalayas
with Ransom Hare & Aaron Luburich
October 20—November 2, 2024
Pelling
At 6,000 feet elevation, Pelling offers us beautiful panoramic views of the Himalayas to begin our journey. Here, we will find two spiritually and culturally significant destinations in the Pemayangtse Monastery and the towering Chenrezig statue. Pemayangtse, the most famous monastery in Sikkim, follows the Nyingma Order of Tibetan Buddhism and controls all other monasteries of that Order in Sikkim. The statue of Chenrezig, or Avalokitesvara, represents the most revered of all Bodhisattvas who embodies the compassion of all Buddhas. He vows to never rest until all sentient beings are free from bondage.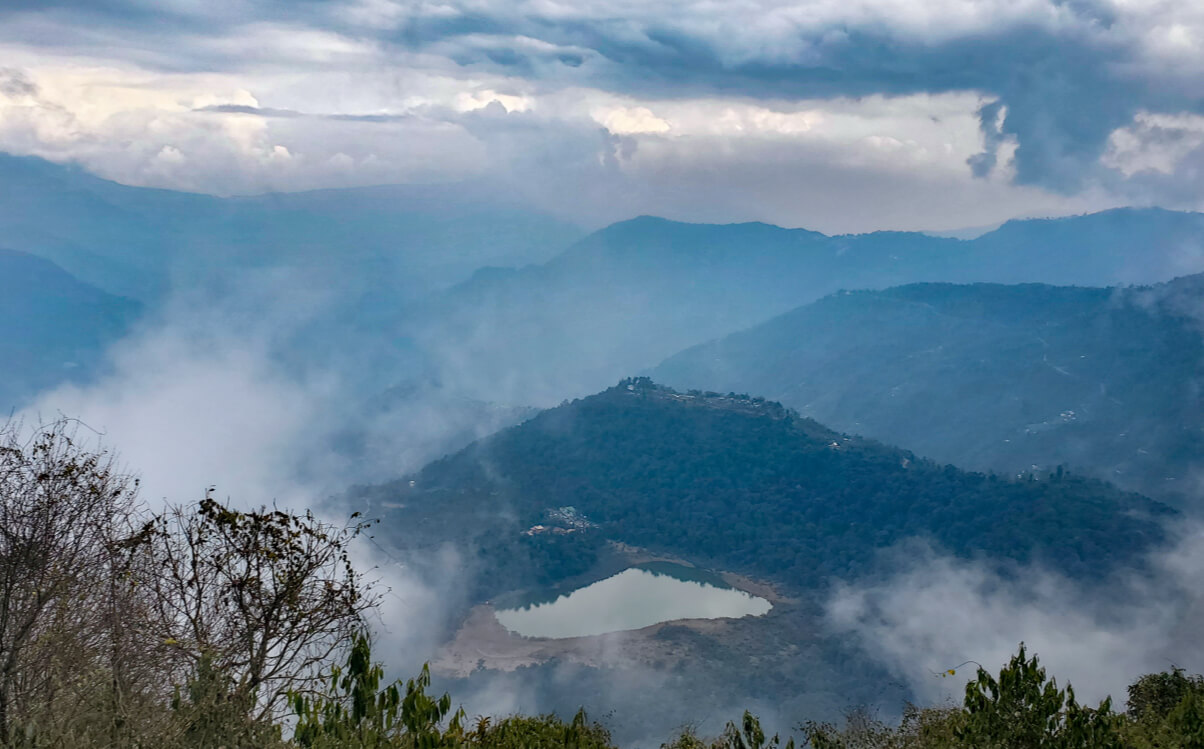 Khecheopalri Lake
Translated as "The heaven of Padmasambhava," Khecheopalri Lake is sacred to both Buddhists and Hindus. The legends hold many tales of this sacred space, which is believed to be wish-fulfilling. Padmasambhava preached to 64 yoginis at this lake. This is the residing place of Tara with the lake as her footprint. Shiva meditates in a cave 2,000 feet above the lake (which we'll hike to). Whether or not you connect with these stories, your connection to the extraordinary space surrounding Khecheopalri Lake will be undeniable.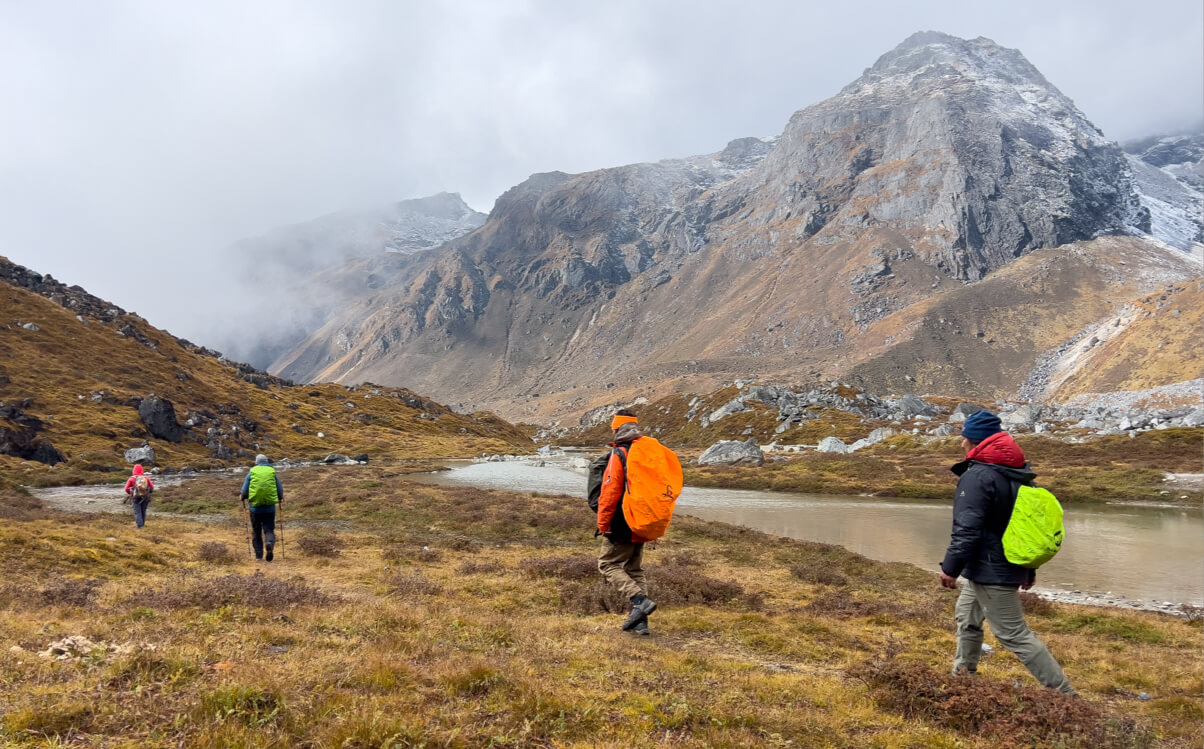 Trekking
The environment of our trek is nothing short of spectacular. It begins through dense green jungles along the Rathong river valley as we begin ascent through a variety of forests consisting of oak, pine, rhododendron, and magnolia trees. At the end of day 3, we emerge from the forest to up-close views of Mount Pandim (21,952 ft). The next three days are highlighted by alpine meadows, more 20,000 ft peaks, Samiti Lake, Zemu Glacier, and an epic sunrise at the base of Mount Kanchenjunga. With 9,000 ft of elevation gain over 6 days, this trek may not be easy, but it's filled with rewards!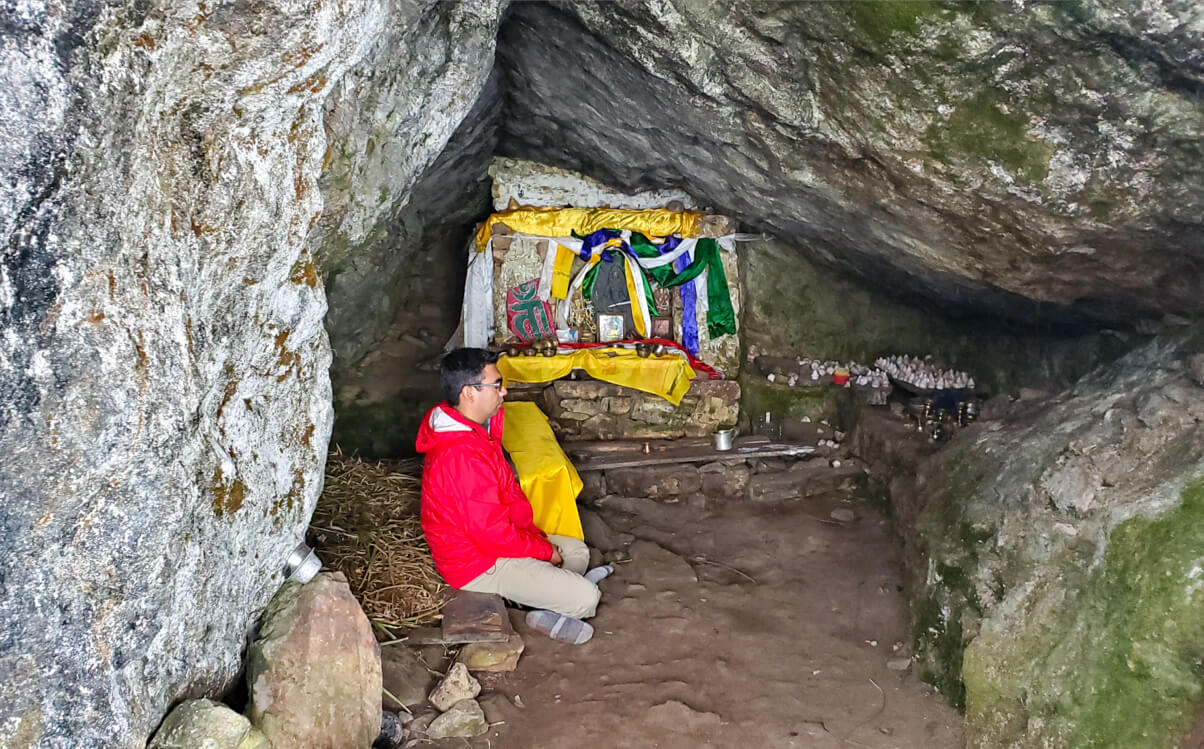 Yoga
We'll work with breath-connected techniques in movement and stillness to enhance our energetic capacity, and support both our physical and spiritual journey. These include breath-aligned movement, systematic relaxation, and guided meditation. Working with these techniques will unlock a deeper pranic awareness that will enable us to experience the unique energetic presence that resides in the sacred spaces we'll visit.
Camp
If we're going to work hard, then we should rest hard! Arrive at camp with tents ready to crawl into. After a quick change of clothes enjoy tea, coffee, and fresh-made snacks as you digest the effort and beauty from the day's trek. Indulge in a multi-course dinner, fit for a 4-star hotel, and wake in the morning to fresh tea, coffee, and a breakfast to match the previous night's dinner. Combine this with a Himalayan backdrop and you're in for a camping experience unlike any other.
This is a realistic sample itinerary to show what a potential schedule might look like. Considering the broad hiking possibilities, and leaving room to adapt to a variety of circumstances, the exact itinerary will unfold on a day-by-day basis, with the exception of our fixed arrival time.
This is a trekking and yoga excursion designed to challenge your mind and body and awaken your spirit in the spiritually charged and majestic space of Kanchenjunga National Park.
We will practice breathing, relaxation, and meditation techniques that support our daily treks into some of the most extraordinary spaces of Sikkim. Working with these yogic techniques will unlock a deeper awareness of prana that will enable us to experience the unique energetic presence residing in the sacred spaces we'll visit.
Participants should be capable of hiking up to 10 miles daily (up to 8 hours) carrying a 10-15 pound day pack, over varied terrain with elevation gain and loss. Elevation gain can be between 1500 ft – 3500 ft on hikes taking place at elevations between 6,000 ft. and 15,000 ft. Participants must be prepared for elevation related challenges as well as nights below 0°C / 32°F while sleeping in alpine tents.
The challenges of this trek will be amply rewarded with incredible sights and energetic spaces along the legendary trail to Shangri-La.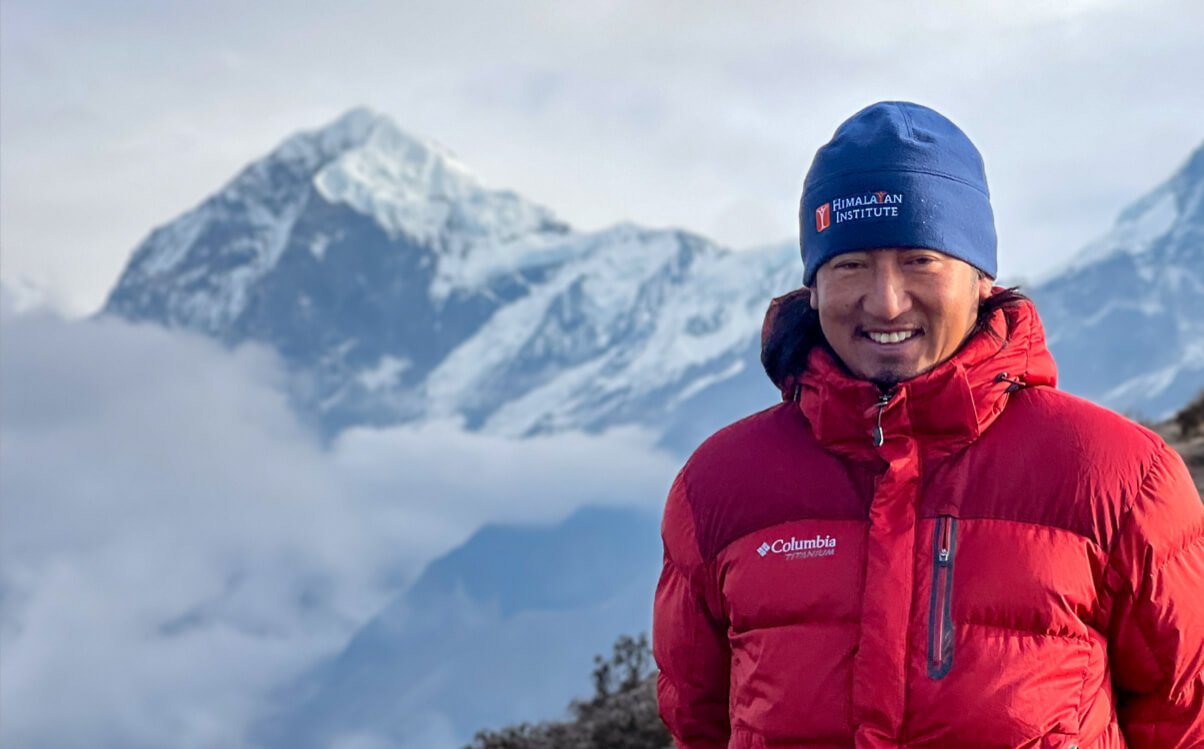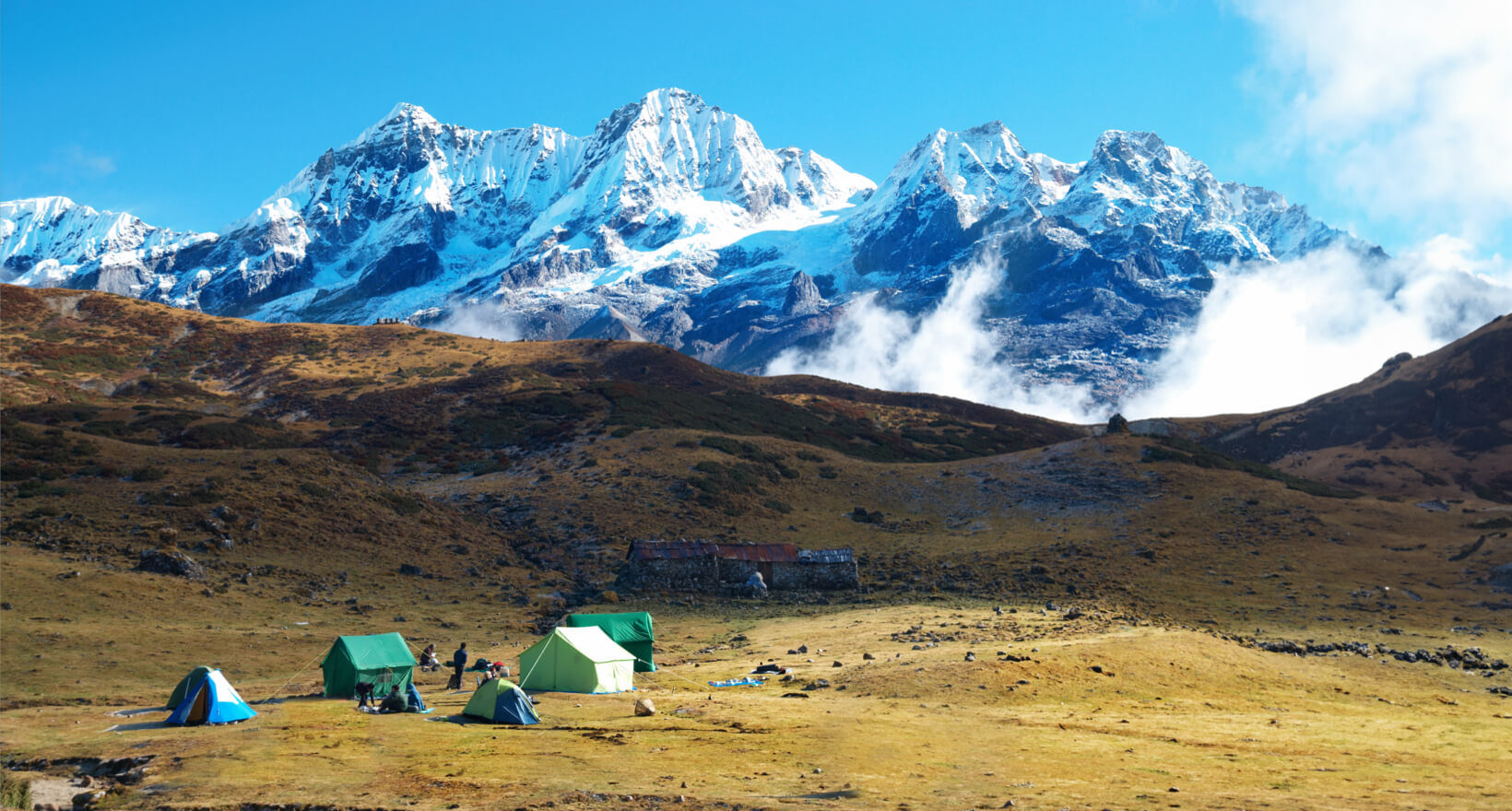 Accommodations will vary from 4-star hotels, charming mountain lodges, to alpine tents while camping. See itinerary for day-to-day details.
We offer single accommodations for travelers who value their privacy, or double occupancy accommodations with shared rooms and tents.
| Date | Price |
| --- | --- |
| October 20–November 2, 2024 | from $3,899 |
Add-On Pilgrimages
Our HI Excursions Team will be hosting two Add-On Pilgrimages which can be joined as either a pre or post add-on option to the Sikkim excursion. Their pilgrimage-focused itineraries have been specifically designed to enhance the overall experience you receive from Sikkim. Please note that registration and payment for Add-On Pilgrimages must be completed separately from your Sikkim registration.
Add-on 1 | 3-Night pre-excursion Culture and Acclimatization Add-On coming soon! Includes 2 nights in Darjeeling.
Add-on 2 | 4-Night post-excursion trekking add-on that includes panoramic views of Mount Kanchenjunga, Everest, Makalu, and Lohtse.
More details coming soon
Frequently Asked Questions