Expand the capacity of your mind and body and invigorate your spirit with this yoga-infused hiking intensive in the High Peaks region of the Adirondacks, home to 46 peaks above 4,000 feet.
Far removed from worldly distractions, reconnect with yourself through breath-coordinated movement and guided meditations along rivers, on mountaintops, and in between. While hiking, apply yogic tools to transform resistance and inertia into strength and confidence. After five days in this space, you'll go home feeling inspired, refreshed, and determined to live your best life!
Excursion Overview
Transformation is at the heart of this excursion. With an emphasis on breath, we'll re-establish a space for our minds to rest and bring comfort and stability back to our bodies. We'll expand the limitations of that comfort and stability through breath-coordinated movement, and deepen our resting awareness through breath-focused guided meditations. On our hikes, we'll seek to retain a steady breath and clear mind while our bodies strive to meet the demands of the mountains. These techniques will inspire a calm confidence and provide tools that can empower your day-to-day life and improve your well-being.
What's Included:
A curated experience with two Himalayan Institute excursion leaders
Shared accommodations at cozy, rustic mountain lodges built in the early 1900s
Daily systematic yoga and meditation practice designed specifically for this excursion
A small group experience with like-minded people intended to foster meaningful relationships
Pre-excursion opportunities to connect through webinars and a private Facebook group
Himalayan Institute Excursion Promotional Merchandise
Delicious, freshly prepared home-cooked meals (4 breakfasts, 4 lunches, 4 dinners)
Complimentary Parking at ADK Loj and transportation between ADK Loj and John's Brook Loj
Leave No Trace and Environmental Presentation to learn about our surroundings
Yoga
The yoga practice includes breath-coordinated movement, guided meditations, and yogic tools for observation and reflection that can be applied during your hikes. These practices will lead you toward effortless comfort and stability in body and mind, moments of deep stillness supported by our natural surroundings, and transformational hiking experiences that deepen your connection within and without. The experiences cultivated by our yoga practice will serve you long after the trip.
Hiking
Hiking in the Adirondack High Peaks is for adventurous souls. Most of the hikes include elevation gains and losses over 2,000 feet, and bouldering (rock scrambling) to reach the summits. However, the effort required to reach the top is rewarded with extraordinary views that fill the mind with awe and the heart with gratitude for persevering. These hikes will transform inertia and resistance into confidence and determination, and leave you light in spirit.
Adirondack Mountain Club
Nestled in the heart of the High Peaks is the Adirondack Mountain Club and their two lodges, the ADK Loj and Johns Brook Lodge (JBL). Easily accessible, ADK Loj is within driving distance of New York City, Boston, Albany, Burlington, Montreal, Syracuse, Buffalo, and Rochester, to name a few places. ADK Loj is highlighted by Heart Lake, which offers stunning sunsets and swimming opportunities. JBL, only accessible by a 3.5-mile hike, is complemented by the beautiful flowing water of Johns Brook. These modest but charming accommodations include shared bunk rooms, delicious and freshly prepared breakfast and dinner, trail-packed lunches, and a community environment that allows for meaningful connections with others.
Community
At the heart of this excursion is a small community of like-minded individuals. Each determined to grow in their own unique way, we'll practice yoga together, hike together, enjoy meals together, and bunk together. While there will certainly be time for personal space and practice, it's the conscious community connection and opportunity to cultivate meaningful relationships that adds so much value to a trip like this.
Day 1

Arrive to ADK Loj by mid-afternoon. We'll begin with an orientation around 4pm, followed by our first yoga practice. Dinner at 6:15 and a bonfire by the lake at sunset.

Day 2

Breakfast at 7:30, followed by a warm-up hike to nearby Mount Jo. Yoga practice at the top, and return to ADK Loj by late morning. Relax by the lake or explore the grounds before a Leave No Trace presentation by a member of the ADK staff. Transfer to Garden Trailhead and hike to Johns Brook Lodge (JBL). Enjoy a guided meditation by the river, followed by dinner at 6:30.

Day 3

Morning yoga warm-up before breakfast at 7:30. Afterwards we'll take our packed lunch and ascend one of the high peaks. Enjoy our lunch with a view, and return to JBL in time to relax, and have a gentle yoga practice before dinner. Dinner at 6:30.

Day 4

Morning yoga warm-up before breakfast at 7:30. We'll ascend another high peak on our way back to the garden trail parking for our transfer back to ADK Loj. Enjoy the late afternoon at ADK with a guided practice before dinner at 6:15. Bonfire at sunset.

Day 5

Morning yoga warm-up followed by breakfast. We'll depart with a packed lunch for our last hike, to the summit of Wright Peak or Algonquin (time and energy dependent). These offer two of the best views in the region and will be a great culmination to our trip. Return to ADK Loj for a bite to eat from their snack shack and say our goodbyes.

*Schedule subject to change
**Additional yoga and meditation will be included during our hikes as time and space permit.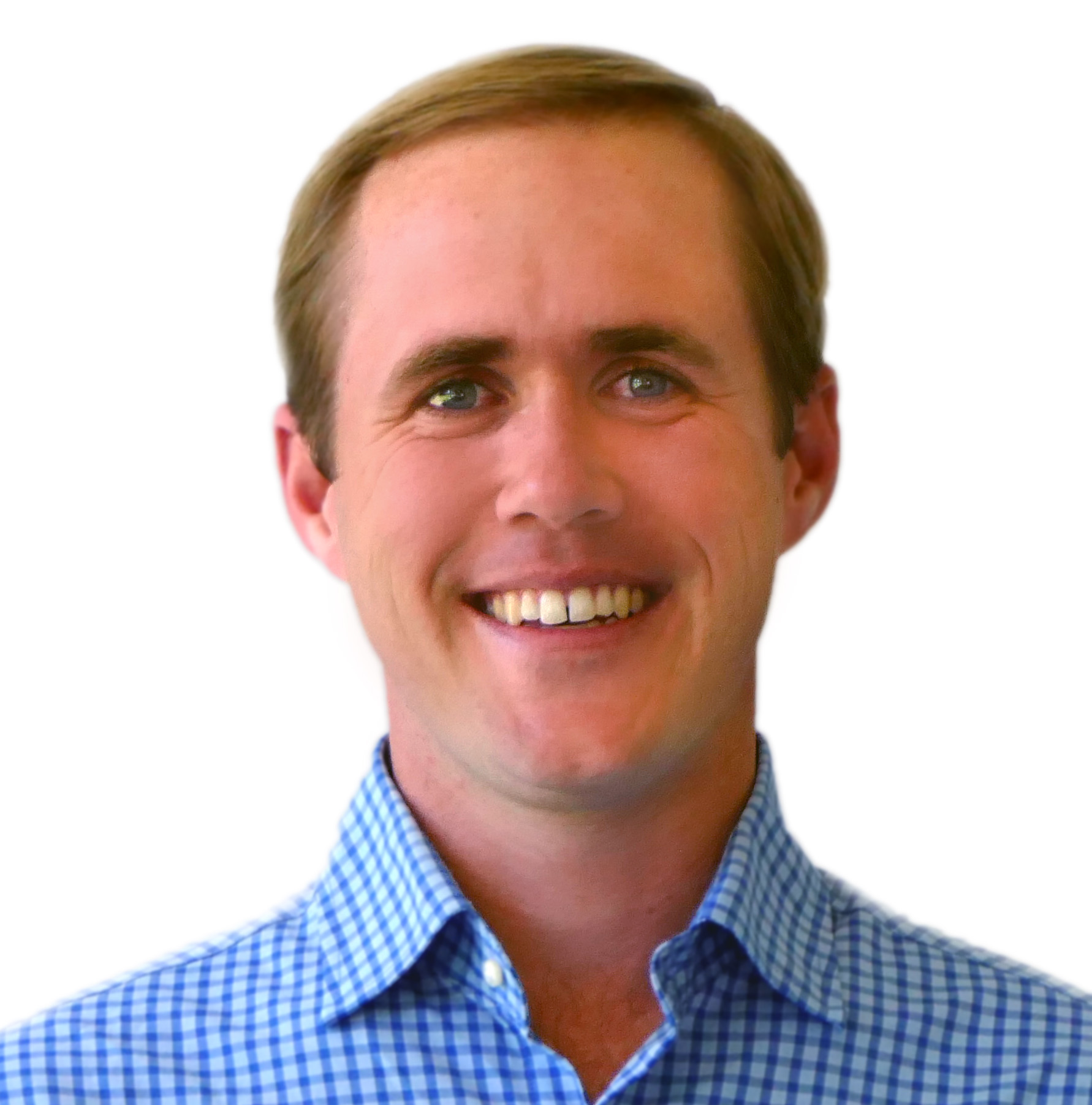 Ransom Hare
Ransom has been actively involved in the Himalayan Institute's Humanitarian and Excursion activities in India, Mexico and Cameroon for over seven years. Since 2012, he has been part of the Excursion team leading groups to Allahabad, Khajuraho, and various sacred sites in the Himalayas including Dharamshala, Manali, Har Ki Doon, Gangotri and Tungnath, in India and to Cameroon, West Africa. He has a passion for exploring sacred spaces and learning how they be a catalyst for deep transformation.
Ransom has been developing his yoga practice and studying with the Himalayan Institute since 2008. He completed his 500 hour teacher training certification in 2018 and currently serves as a faculty member contributing to the Himalayan Institute. He is also a certified Wilderness First Responder.
Registration
Registration

Information:
Dates: July 27–31, 2020
Deposit: $500
Early Registration
$1,150
Closes February 5, 2020
Regular Registration
$1,295
Closes May 15, 2020
For more information or to make a balance payment:
Two Ways to Register:
Online
Register online by completing the registration form below and make your payment (deposit or full) in order to save your space.
Register Online
By Mail
Download the Tour Participant Agreement ("TPA"). Print, read, complete, sign. Mail your signed TPA with deposit or full payment.
Download TPA
If mailing an application, send to:
Himalayan Institute Spiritual Excursions
Attn: Alat Shanti Tigunait
952 Bethany Turnpike
Honesdale, PA 18431 USA
Registration
*New dates to be announced*
We are currently working out new dates for this excursion.
For more information:
Registration Notification
Please click below to receive priority registration notification.