This trekking and yoga excursion is designed to challenge your mind and body and awaken your spirit while you immerse yourself in one of the most spiritually charged and majestic places on earth- Gangotri National Park.
Excursion Overview
Trek along the pristine waters of the Ganges, traverse Gaumukh Glacier, and ascend to high alpine meadows of Tapovan to camp beneath iconic peaks over 20,000 feet tall. Along the way, partake in time-tested yoga and meditation practices to maximize your opportunity to receive the grace and nurturance this extraordinary place has to offer. Rooted in the desire for inner growth and fulfillment, your experience will be enhanced by the company of a small group of like-minded travelers.
Key Highlights of this 14-day Excursion:
7 days/6 nights of trekking and camping in Gangotri National Park
Cross the Gaumukh Glacier, the most revered source of the Ganges river
Camp for two nights in Tapovan, an alpine meadow at 15,000 feet
Bask in the presence of famous Himalayan peaks like Bhagirathi, Meru, and Shivaling
Visit Pandav Cave in Gangotri, where yogis have lived for thousands of years
Practice systematic and supportive yoga and meditation practices
Enjoy a community of like-minded people
and much more...
Come and See for Yourself...
"Thousands of years of the spiritually charged vibrations that these mountains emit differentiates them from all the other peaks in the world. Regardless what attitude or intention you bring to these mountains, you come back with an experience of yourself and a relationship with higher reality that you have never imagined before. What that experience is and how it's received is totally different from person to person and probably cannot be put into words even by those who experience it. Simply put, come and see for yourself."
—Pandit Rajmani Tigunait
"Of all the places I have visited in my life, I have found none more fascinating than Gangotri."
—Swami Rama of the Himalayas, Living With Himalayan Masters
Trek
Trek through Gangotri National Park and follow in the footsteps of Himalayan Sages who have trod these paths for thousands of years. In these mountains, the modern world is left behind and a different reality exists. Hiking to the melody of the Ganges river just below, dramatic Himalayan peaks reveal themselves around each corner, propelling us forward through one of the most extraordinary landscapes on earth. Our trekking days are designed to satisfy experienced hikers while allowing plenty of time to reach the next destination for those desiring a slower pace. (Trek rated moderate to difficult).
Practice Yoga
The yoga portion of this excursion will include breath-aligned asana sequences to prepare us in the mornings for our treks, gentle asana and self-massage to help our muscles recover, and guided meditations to facilitate a deeper experience and allow us to rest in the abundance of grace that pervades this Himalayan region.
Camp
Moonlight shines on the snow-capped peaks and stars that seem within reach blanket the sky above. The beauty at night in the Himalayas may even eclipse what can be seen during the day. The stillness that pervades the nights offers and extraordinary time to rest, reflect, and be held in the lap of these mountains.
And it's not just camping, its glamping! Enjoy the luxury of arriving to fully set-up campsites and being greeted with hot tea and a snack. Meals are always freshly prepared and delicious. The only downside is you might never want to go camping by yourself again!
Like-minded Community
With a maximum group size of 25 participants, take advantage of the opportunity to have meaningful experiences with others before, during, and after the excursion ends. Whether you are a seasoned yoga practitioner or simply looking to connect with something more, you'll find support in this group of like-minded individuals.
Itinerary
October 1—14, 2023
Day 1

Dehradun Airport – Sursingdhar (6500 ft) (3 hr drive)
Arrive to Dehradun airport by noon and drive to Sursingdhar for afternoon orientation and dinner.

Day 2

Sursingdhar (6500 ft) (2-3 hour hike)
Morning yoga before breakfast, followed by a half-day hike to Surkanda Devi or through the woods to New Tehri. Enjoy a relaxing afternoon, with a guided meditation practice between chai and dinner.

Day 3

Sursingdhar – Uttarkashi (3800 ft) (6 hr drive)
After breakfast, drive to Uttarkashi. Arrive by mid-afternoon and enjoy a guided yoga practice along the Ganges followed by chai. Then, either rest, or visit the local shrines and return for dinner.

Day 4

Uttarkashi – Gangotri (10,050 ft) (3-4 hr drive)
After breakfast, drive to Gangotri. Get settled into hotel and then walk through the forest to visit Pandav Cave. On the way back, have a guided yoga practice in a forest clearing by the Ganges, and return for dinner.

Day 5

Gangotri (10,050 ft)
After breakfast, explore the town of Gangotri and take leisurely strolls through the surrounding area. Rest after lunch, with guided yoga practice later in the afternoon, followed by dinner.

Day 6

Gangotri to Chirbasa (11,800 ft) (5-6 hours)
After an early breakfast, depart for the hike to Chirbasa. Get settled at camp and enjoy the afternoon. Guided meditation before dinner.

Day 7

Chirbasa to Bhojwasa (12,500 ft) (2.5-3 hours)
Relaxed morning with guided yoga practice. After breakfast, depart for Bhojwasa mid-morning. Get settled at camp with a hot lunch and have satsang and guided meditatoin with chai in the afternoon.

Day 8

Bhojwasa – Gaumukh – Bhojwasa (13,000 ft) (1.5-2 hours each way)
Use this day to further acclimate. A guided yoga practice in the morning followed by breakfast and the short trek to Gaumukh. Enjoy spending late morning and early afternoon in this space with a packed lunch, and return to Bhojwasa at your leisure.

Day 9

Bhojwasa – Tapovan (14,500 ft) (6-8 hours)
After an early breakfast, begin the hike to Tapovan and arrive with plenty of time to get settled and enjoy most of the afternoon in this space.

Day 10

Tapovan (14,500 ft)
Spend this day soaking in the energy of the space. Use time to read, write, reflect, or join an optional hike. In the afternoon, there will be guided meditation practice.

Day 11

Tapovan – Chirbasa (10, 050 ft) (6-7 hours)
Depart for Chirbasa with a packed lunch after an early breakfast.

Day 12

Chirbasa - Gangotri – Uttarkashi (3800 ft) (3.5-4.5 hr hike) (3-4 hr drive)
After an early breakfast, hike back to Gangotri for a hot lunch, and then drive to Uttarkashi for the evening.

Day 13

Uttarkashi – Sursingdhar (6500 ft) (6 hr drive)
Morning yoga class by the Ganga. After breakfast, drive to Sursingdhar for hot lunch. Relax in the afternoon and have a closing session with tea and a farewell dinner that evening.

Day 14

Sursingdhar – Dehradun Airport (2000 ft) (3 hr drive)
After breakfast, depart for the Dehradun Airport.

*Subject to change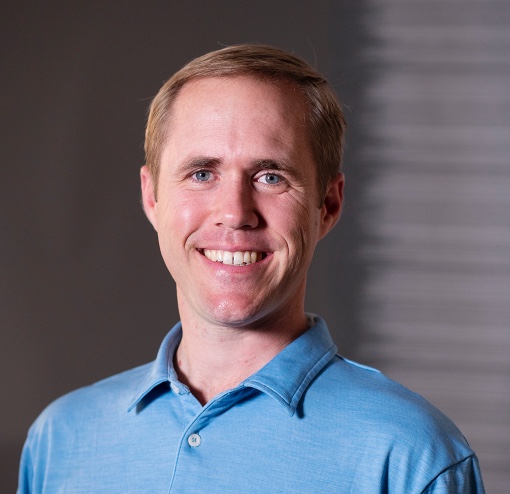 Ransom Hare
Ransom has been actively involved in the Himalayan Institute's Humanitarian and Excursion activities in India, Mexico, and Cameroon for over seven years. Since 2012, he has been part of the Excursion team leading groups to Allahabad, Khajuraho, and various sacred sites in the Himalayas including Dharamshala, Manali, Har Ki Doon, Gangotri, and Tungnath, in India and to Cameroon, West Africa. He has a passion for exploring sacred spaces and the outdoors and learning how they can be a catalyst for deep transformation.
Ransom has been developing his yoga practice and studying with the Himalayan Institute since 2008. He completed his 500-hour teacher training certification in 2018 and serves as a faculty member at the Himalayan Institute. He is currently working towards his Wilderness First Responder Certificate (December 2019).
Registration
Registration Information:
Priotity Registration:
Click Here
For more information:
3 Night Optional Pre-Excursion Add-on