Shakti Shrines of the Himachal Himalayas
Reclaim your divine nature in shakti shrines of the Himalayan Tradition and experience the grace of Sages that have sat there before you.
TBA
Register Now
Reclaim your divine nature in shakti shrines of the Himalayan Tradition and experience the grace of Sages that have sat there before you.
Pilgrimage to this land means pilgrimage to a 5,000-year-old tradition and basking in the love, wisdom, protection, and guidance of the divinities and sages that together form the living body of the Sri Vidya Tradition of tantra. Himachal Pradesh is the home of the goddesses Chamunda, Vajreshwari, Chintapurni, Jwalamukhi, Shikari Devi, and Tripura Sundari, and the playground of the great masters Vashishta, Lomas, Markandeya, Vyasa, and Parashurama.
Excursion Overview
Key Highlights:
Visit approximately 20 shrines associated with unique shakti and profound sages
Enjoy ample time for meditation practice at the shrines you visit
Group recitation of Sri Sukta at one shrine per day
Group satsangs and guided meditations to digest and enrich your experiences
Bask in the collective shakti from visiting such shrines with like-minded seekers
Camp in an alpine meadow with panoramic views of the Himalayas
Trek through beautiful forests and alpine meadows to Parashar Lake
Immersing yourself in the unique culture of Himachal Pradesh
Be embraced by the living tradition permeating this land for millennia
Dharamshala
The excursion begins in Dharamshala, "house of dharma", the seat of His Holiness the Dalai Lama. For untold ages, this place has been associated with Patanjali (known in the Tibetan tradition as Nagpa), as even today there stands a beautiful shrine locally known as Bhasuki Naga. In Dharamshala, you'll experience a mini-Tibet as well as pollination of Indian and Tibetan cultures.
Manali Valley
Manali is one of the most beautiful valleys in the Himalayas. According to legend, after the epic flood receded, this is where Manu and the seven sages envisioned how to reintroduce the human race and establish law and order for a sustainable civilization. Thus this valley came to be known as Manvalaya, the home of Manu or the home of humans, which later evolved into the word Manali. Even though this valley is replete with shrines and sacred sites, we'll have the special privilege of visiting Hidimba and Tripura Sundari temples.
Rewalsar Lake
Like Lake Manasarovar in Tibet, Rewalsar is one of the most sacred lakes and is surrounded by Hindu, Sikh, and Buddhist shrines and monasteries. In the Tradition of the Himalayan Sages, this place is of special importance, for here, Padmasambhava received the blessings of Hayagriva and attained oneness with Vajravarahi. And this is where the Sage Lomas conquered old age, disease, and death. Sitting at 9,000ft,
Parashar Lake
Situated at 9,000ft, this emerald lake is surrounded by snow-capped peaks and green pastures. It is associated with the sage Parashar who meditated here. He is accredited as the author of the first Purana, the Vishnu Purana, and is the father of the famous sage Vyasa.
Hidimba
Hidimba is the queen goddess of this valley. She was of low birth, and yet through practice and unshakable resolve, she cultivated the qualities and powers coveted by great adepts; played a pivotal role in shaping humanity; and at death, joined the circle of celestial beings. No pilgrimage or act of spirituality in this valley is complete without paying homage to her.
Tripura Sundari
All tantric practices are part of the infinitely vast vortex of Sri Vidya. Our pilgrimage ends as we connect ourselves with this sublime Divine Force and imbibe the energy we individually and collectively need to transcend pervasive fear and confusion ruling our world.
Vajreshwari
Vajreshwari is one of the tantric goddesses respected equally in Indian and Tibetan spirituality, and resides in the inner kora of Sri Chakra. She is the goddess of lasting resolution, vitality, strength, and stamina—in brief, kriya shakti, the power of action.
Chamunda Devi
Located at the bank of the Bana Ganga, this shrine houses one of the most vibrant forms of tantric goddesses, Chamunda. Here, the scripture Durga Saptashati and practice related to the Navarna mantra come to life provided we have cultivated enough sensitivity to feel it. This is the place where Nandi, the son of the sage Shilada, attained immortality and became Rudra Shiva. Experience the energy in the cave where Nandi became Shiva.
Chintapurni
Literally, Chintapurni means the fulfiller of desires, and is another name for Kameshvari. Like Vajreshwari, she resides in the inner kora of Sri Chakra. In our Tradition, this goddess is often worshipped as Chinnamasta and as such, she is an embodiment of boundless compassion, love, and forgiveness.
Jwalamukhi
Jwalamukhi is the fire goddess. This shrine consists of natural flames emerging from the ground, and the goddess is worshipped in these flames. On rare occasions, there are more than twelve flames, but most often, five to seven flames are visible. This is one of the most miraculous and powerful shrines in the western Himalayas, and for a long time, has been a stronghold of the sadhus of the Natha tradition.
Day 1

Dharamshala [6,831ft]
Arrive at Dharamshala airport and transfer as a group to hotel. Afternoon: Visit Bhagsu Nag temple and waterfall. Overnight at hotel in McLeod Ganj.

Day 2

Dharamshala
Morning: Chamunda Devi temple. Afternoon: Lunch and visit Norbulingka. Evening: Visit the Dalai Lama Temple Complex. Overnight at hotel in McLeod Ganj.

Day 3

Dharamshala
Morning:Visit Chintapurni temple, followed by local lunch. Afternoon, Vajreshwari temple. Evening return to hotel for overnight stay.

Day 4

Dharamshala to Mandi [2,789 ft]
Depart from Dharamshala for Jwalamukhi Temple. Afternoon: Continue onto Mandi.

Day 5

Mandi
Morning: Short drive to reach Rewalsar Lake [4,462 ft], Padmasambhava Cave, Lomas Rishi temple, and other surrounding shrines. Afternoon: Return to Mandi. Overnight at hotel.

Day 6

Mandi to Prashar Lake [8,957 ft]
Morning: Drive to Baggi Bridge for the start of the trek to Prashar Lake (5-6 hours). Reach by mid-afternoon. Overnight camping in tents.

Day 7

Prashar Lake to Manali [6,26ft]
Morning: Enjoy the temple and surrounding area of the lake. Afternoon: Drive to Raghunath Temple in Kullu before reaching Manali. Overnight at hotel.

Day 8

Manali
Morning: Visit to Hidimba Temple and Manu Temple. Afternoon: Optional shopping in downtown Manali. Overnight at hotel.

Day 9

Manali
Morning: Trek to Jogini waterfall and onward to Vashishta Temple (1-1.5 hours). Afternoon: Free time

Day 10

Manali
Morning: Hike to Arjuna Cave (1 Hour each way). Afternoon: Free time

Day 11

Manali
Morning: Drive to Tripura Sundari Temple in Naggar. Afternoon: Visit Jamadagni Temple on return to Manali. Reach late afternoon. Overnight at hotel.

Day 12

Manali to Bhuntar Airport (Kullu)
Morning: Depart for Bhuntar Airport. Depart on afternoon flights. Pilgrimage ends with drop-off at the airport for afternoon flights.

*Subject to change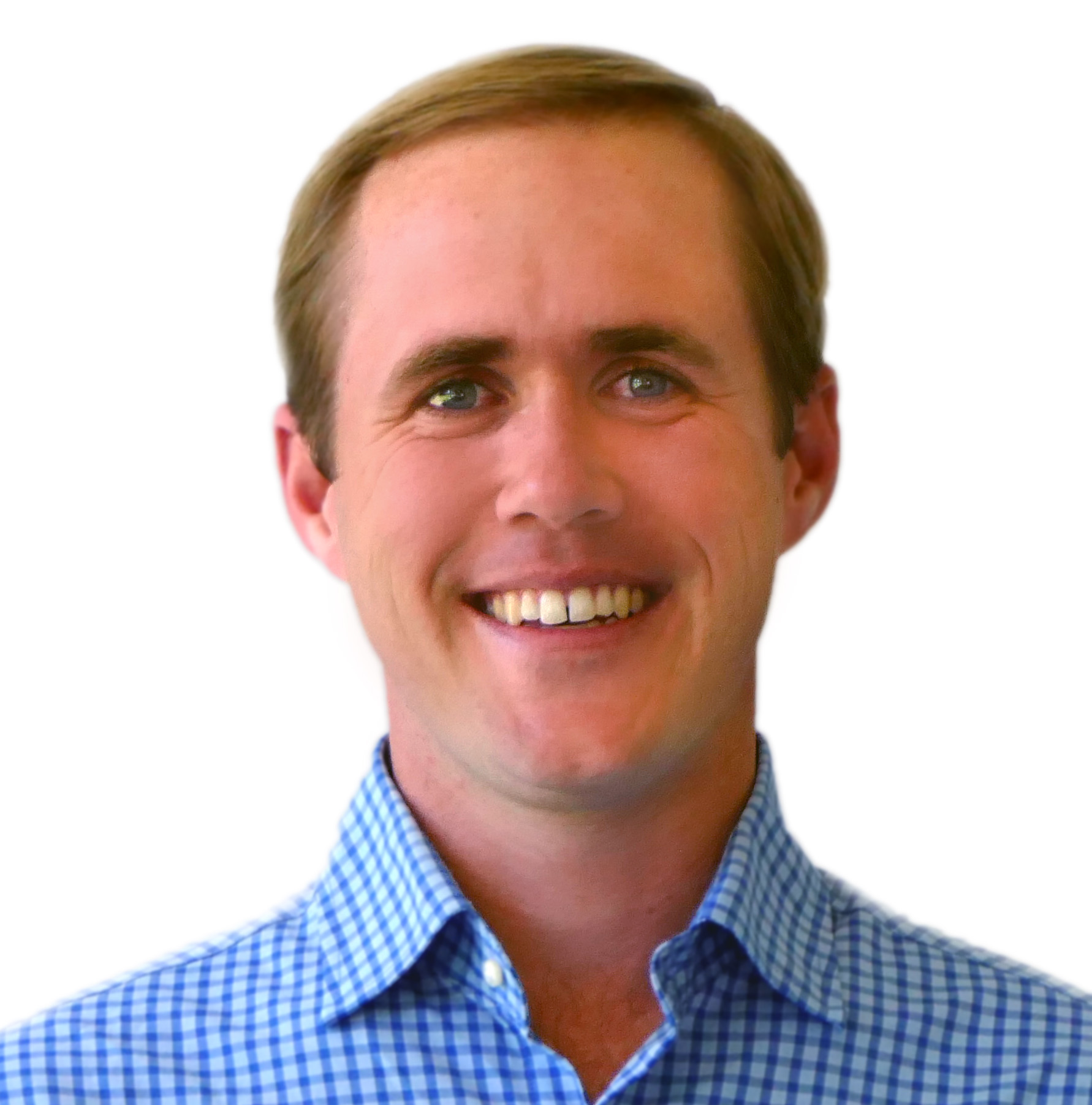 Ransom Hare
Ransom is a Himalayan Institute Faculty member and has been actively involved in the Himalayan Institute's Humanitarian and Excursion activities in India, Mexico, and Cameroon for over a decade. Since 2013, he has been part of the Excursion team leading groups to Allahabad, Khajuraho, and the Gangotri and Tungnath Himalayas, in India and to Cameroon, West Africa.
His passion for pilgrimage began in 2009 when he accompanied Pandit Rajmani Tigunait and the Himalayan institute on a pilgrimage to Khamakya, India. The experience he had was life-changing and inspired Ransom to make pilgrimage an integral part of his yoga sadhana. He is now excited to guide others to sacred sites and provide an immersive experience that will nourish their minds and hearts for years to come.
Registration
Interested?
Fill out the Form
Interested in this excursion? Sign up here to stay up-to-date for future dates.
Register Online