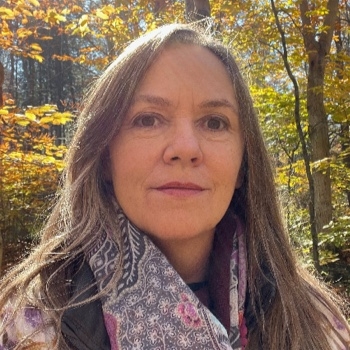 Kate Lynch
Kate Lynch (she/her) is an inclusive yoga teacher and parent of an amazing atypical kid.
She began teaching yoga and cultivating community in 2002, hoping to relieve some of the suffering in the world after 9/11. Since then, she has shared the tools that help her find joy, healing, and calm in the face of self-doubt, pain, and anxiety.
Kate's workshops are welcoming and relaxing and reflect her core values: empathy, integrity, equity, and respect. She offers accessible variations and encourages mindful breathing and awareness.
Kate is a member of the Yoga Service Collective. She has advanced training in mindfulness, meditation, polyvagal-informed therapeutic movement, and prenatal and postpartum yoga.
Her teachers include Bo Forbes, Seane Corn, and Michelle Cassandra Johnson, and she is profoundly influenced by Tara Brach and Thich Nhat Hanh.
Kate is the founder of Healthy Happy Yoga and the author of the upcoming book Mindfully Parenting Atypical Kids.