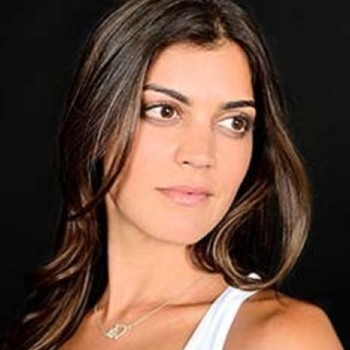 Rina Jakubowicz
Rina Jakubowicz, founder of Rina Yoga, is an international bilingual yoga teacher, Reiki practitioner, motivational speaker, author, and TV show host. She has been a teacher of teachers for over 10 years, presenting at conferences and countries worldwide, such as at Kripalu Center, Yoga Journal Live, Himalayan Institute, Omega Institute, Chile, Puerto Rico, and Andorra, just to name a few. Rina is known as the yoga expert on Univision's Tu Desayuno Alegre, and is a article contributor for Yoga Journal Online and MindBodyGreen.
She has three Rina Yoga studios in the Miami area, including a partnership with the JW Marriott Marquis in downtown Miami. She was selected as one of South Florida's Business Leaders 2011 Movers and Shakers, and teaches and speaks about marketing and entrepreneurship. Rina also created her own yoga app, Snooze Yoga, and a pioneering yoga curriculum for children and teens, Super Yogis' Schoolhouse.
Rina is known for her vibrant and uplifting approach to yoga. Never shy about herself, she understands that we are all the same and openly shares the lessons of her life without reservation, fostering an environment of complete trust.